Education Budget: Going Nowhere on a Digital Train
There are plans galore, but the government's commitment towards developing the education field is marred by contradictory policies and lack of financial support.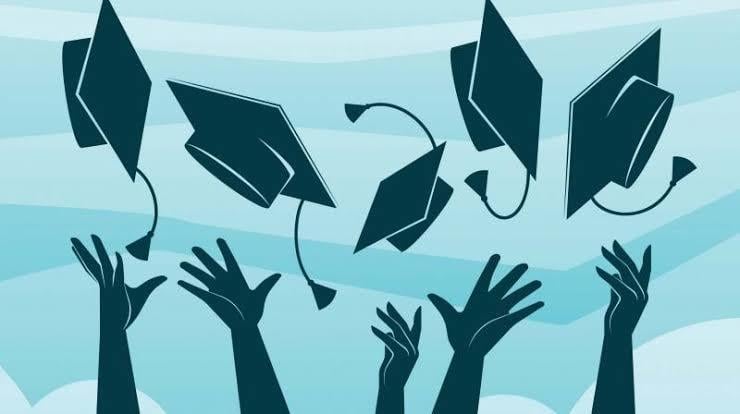 Budget 2022-23, presented in yet another pandemic year which saw prolonged closures of academic institutions, allocates Rs. 1.04 lakh crore to the education sector. The Rs. 11,000 crore hike in outlay from the last budget (Budgeted Expenditure or BE) is primarily for the thrust to digital education infrastructure and ignores many other critical commitments. 
In the current budgetary allocations, there is a 16% (Rs. 54,874 crore to Rs. 63,449.37 crore) and 6.5% (Rs. 38,351 crore to Rs. 40,828 crore) increase from the previous year (2021-22 BE) for school and higher education respectively. Although the aggregate growth in education is around 12% from 2021-22 (BE), the overall share of the education budget in the Union Budget and the country's GDP has declined. So, the mere increase in actual figures is not reassuring. 
Online education and the glaring digital divide have compounded the learning losses of Indian students, particularly for marginalised groups. They exposed the fault lines of an already battered education system. In these circumstances, many pinned hopes on the current year's budget. However, the budget allocations, far from addressing school dropout, the digital divide, display a discernible apathy towards vulnerable groups. 
School Education: No Light at End of Tunnel
The unprecedented transition of learners into the online mode of education over the last two years has exacerbated the divide between the privileged and the marginalised, propelled by differences in their access to devices and internet connection. Recent data from a survey conducted among 1,400 school children in underprivileged households shows that only 8% and 24% of students could attend online classes regularly in rural and urban areas, respectively (Locked Out: Emergency Report on School Education, 2021). This survey also highlighted the inadequate distribution of devices among households, poor connectivity and lack of funds to buy internet data packages. A National Sample Survey conducted by the government of India in 2018 (before the pandemic) already highlighted that only 8% of Indian households have access to the internet and a device. So, there were expectations that the budgetary allocations would address these gaps. Instead, we see a 1.4% slash in funding under Central Sector Schemes at the school level. The allocation fell from Rs. 363.50 crore to Rs. 358.26 crore over a year. Interestingly, while the central government is championing 'Beti Bachao Beti Padhao', the National Scheme for Incentive to Girl Child for Secondary Education subcategory has no allocation in budget 2022-23. A budgetary cut is also observed in the Pre-Matric Scholarship for Scheduled Castes and others and the Scholarship for Disabled Students.
These expenditures should have been prioritised considering the disproportionate impact of the pandemic on girls from marginalised groups. Studies such as by Harvard Political Review have pointed out that Covid-19 has adversely impacted young girls and might cause 10 million girls to drop out of secondary schools. With the precarious chances of millions dropping out, the Centre should have ensured substantial intervention through higher allocations and not slashing the funds altogether.
In terms of significant announcements for school education, in her budget speech, the Finance Minister mentioned the 'One Class One TV Channel' scheme under the PM e-Vidya scheme and proposed to increase it to 200 channels from the existing 20. However, the allocation for PM e-Vidya has dropped from Rs. 50 crore in 2021-22 (BE) to Rs 10 lakh for 2022-23 (BE). Operation Digital Board received zero allocation in the current budget. Strangely, a scheme launched in 2019 lost steam in no time. These meagre allocations make the promise of a digital revolution fall flat and expose the vacuity of the finance minister's proposals. 
The budget was announced close to the government's plan to reopen educational institutes. We strongly argue that the emphasis in the finance minister's speech on digital teachers and TV channels to bridge the learning gap is a problematic premise. Surveys conducted worldwide and in India have consistently emphasised that the actual classroom experience, learner-centric pedagogy, and emotional support are critical for every student in educational spaces, especially first-generation students from marginalised backgrounds. Hence, it is time to allocate more to recruit teachers and better infrastructure and classrooms. In-person learning must not get disrupted again, especially in far-flung areas and in conflict zones where electricity, internet connectivity and digital resources are scarce. It is also time to ensure the safe return of children to schools. In this vein, consider the Samagra Shiksha Abhiyan (SMSA), a crucial centrally-sponsored scheme to address these issues. This time, SMSA has got a 20.4% hike in allocation from Rs. 31,050 crore to Rs. 37,383 crore over 2021-22. However, this falls short of the pre-pandemic proposal to spend Rs. 38,750 crore on SMSA. Effectively, the increase would be inadequate to cater to needs when inflation gets factored in. 
There is a massive decline of 49% (from Rs. 250 crore to Rs. 127 crore) between 2021-22 and 2022-23 in teacher training and adult education. This dip makes a mockery of the New Education Policy (NEP) 2020, which puts teachers at the heart of the learning process and emphasises their continuous professional development. These clear departures of the budget allocations from policy prescriptions reflect the government's intention to stifle the backbone of the education system—teachers.
Another strongly advocated policy objective of the NEP is the Early Childhood Care and Education (ECCE) programme for foundational literacy and child health. However, Saksham Anganwadi and Poshan 2.0 schemes have only a meagre 0.79% more than the previous year's BE. This allocation is deficient considering schools are about to reopen in most states. 
There is ample evidence highlighting the positive impact of the Mid-Day Meal Scheme (MDMS) on enrolment, retention and nutrition, especially of students from vulnerable groups. However, funds for the MDMS, renamed Pradhan Mantri Poshan Shakti Nirman, has been slashed 11% from Rs. 11,500 crore in 2021-22 (BE) to Rs. 10,233 crore in 2022-23 (BE). If we factor in inflation, this cut will expand in actual terms, thus highlighting government apathy towards the marginalised. That is not all. Even the Umbrella Program for Development of Minorities—Education Scheme for Madrasas and Minorities has got no budgetary allocation this time. This budget introduces two new programs, Accelerating State Education Program to Improve Results (ASPIRE) and Exemplar. However, the World Bank and Asian Development Bank will finance substantial parts of these schemes through loans, indicating the growing private intervention in school education. Strengthening Teaching-Learning and Results for States (STARS) has an increase of 15% (from Rs. 485 crore to Rs. 550 crore) in the budget. 
The objectives of all three above policies overlap with the focus of the NEP on quality teaching and learning. They also highlight measures to mitigate the adverse impact of the Covid-19 pandemic by focusing on digital education across schools. However, their implementation is restricted to select states. 
Last year's budget had announced the government would open 100 new Sainik schools. NEP says 750 Eklavya Model Residential Schools must open in tribal areas, and 15,000 schools must be strengthened. Unfortunately, last year and this year's budget allocates no funds for these. 
Higher Education: Where Equity, Access, Quality are Elusive
Among the biggest blows to higher education is the 16.3% cut in student financial aid from 2021-22 to 2022-23 (down from Rs. 2,482 crore to Rs. 2,078 crore). Research has established how important public support to financial assistance improves access to higher education.
Yet there is a 35% decline in the funds allocated under 'Total Digital Learning' (Rs. 646 crore to Rs. 421 crore). MOOCs, EshodhSindhu, HESPIS, National Digital Library, National Academic Depository, PMeVidya, Academic Bank of Credit see fund cuts in this budget. The only subhead under this category that got an over 100% increase is the National Mission on Education through ICT, whose policy document states its primary objective as providing connectivity, content generation, provision for device access to institutions and learners. 
The budget speech emphasises teacher-independent learning and digital teachers, while NEP screams about the importance of teachers in any effective learning process. This brings us to the 99% decline in fund allocation for Improvement in Salary Scale of University and College Teachers, from Rs. 10 crore to Rs. 10 lakh in budget 2022-23. Like in schools, even in higher education, teachers' role in education has been sidelined in this budget. The 19% fund cut in Research and Innovation brings to the fore an alarming prospect and an ironic departure from the NEP, which considers innovation and research core prerequisites to contribute to education and development.
Funds for Setting up Indian Institutes of Information Technology in PPP Mode are up by 68% (from Rs. 167 crore to Rs. 280 crore) from 2021-22. Budget 2022 does have a marginal increase in Grants to Central Universities, support to IITs, IIMs, NITs and IIEST from last year. However, the hikes are not substantive enough to mitigate the pandemic-induced horrors in the higher education system. 
The Rashtriya Ucchatar Shiksha Abhiyan's (RUSA) allocation is cut by 32% (Rs. 3,000 crore to Rs. 2,043 crore) from last year's budget allocation. The program's cornerstone is to improve quality, equity, access, and research, so this cut reflects the government's lack of will towards inclusive higher education. Further, the allocation pattern betrays the motive to erode the public good nature of higher education by swiftly transitioning it into private hands.
Note of Caution 
India is passing through a high-inflation phase (5.5%) and reopening the education sector after one of the longest lockdowns. In this context, it was expected that the government would make an honest and concerted effort to bring students back into educational spaces and make education the catalyst for employment opportunities in the future. Instead, we observe massive cuts in critical higher and school education fields. Moreover, apathy towards teacher development and improving quality, equity and research in education would undoubtedly leave students, primarily the disadvantaged, in the lurch. Higher allocations to institutes planned in the PPP mode reflects the disproportionate push for privatisation, whose lack of affordability and access are widely known. It seems the government prefers education as a tool and a space for continuous exclusion of those who need it the most. Digital education cannot fill the void created by the ravages of the pandemic. Alas! one can only board this digital train to reach nowhere.
Nivedita Sarkar teaches at Ambedkar University, and Anuneeta Mitra is an independent researcher based out of Chicago. The views are personal
Get the latest reports & analysis with people's perspective on Protests, movements & deep analytical videos, discussions of the current affairs in your Telegram app. Subscribe to NewsClick's Telegram channel & get Real-Time updates on stories, as they get published on our website.
Subscribe Newsclick On Telegram