Elections 2019: Roads and Electricity Won't Fill Our Stomachs, Say Farmers in Bihar's Fertile Belt
In Karakat constituency, which goes to polls on May 19, small and marginal farmers, forced to distress sell crops, say government schemes have failed to reach them.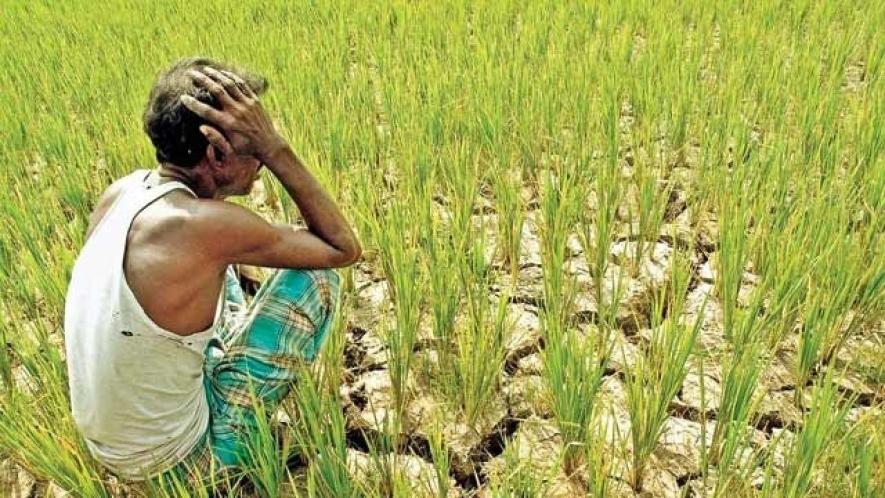 Image Courtesy: Sabrang India
Haspura/Obra/Nokha (Karakat/Bihar): Kali Prasad, a marginalised farmer, is happy that road connectivity and electricity in the past few years have changed the lives of common villagers in this rural pocket, but he is angry over distress sale of paddy and wheat and also worried about the future as both his sons are unemployed.
Prasad, a resident of a village in Haspura block under Karakat parliamentary constituency, who was in the market to purchase cattle feed, said farmers like him were struggling for survival as agriculture continues to be loss-making, contrary to Prime Minister Narendra Modi's much-hyped promise of doubling farmers' income.
"Farmers are the most neglected and ignored people. We are missing from the country's development agenda. The Modi government has also disappointed us by its failure to fulfill the promises made to farmers" said Prasad, who belongs to the Koeri caste (Other Backward Class), known for their farming skills.
He said while development of roads and electricity were good, this was the result of a few years work. Some works were initiated during last Congress-led United Progressive Alliance government at the Centre and some during the Modi-led National Democratic Alliance government.
"But roads and electricity will not fill our stomachs. There is no industry, no job opportunity for youths because of which they are forced to migrate for livelihood. Agriculture is no longer attracting youth," he told NewsClick.
Prasad said he had not received any money, as announced by the Central government, which said Rs 6,000 would annually be given to small and marginal farmers. He, however, added that he had not yet decided whom to support and vote in the polls that will take place on Sunday.
On May 19, the constituency will see a fight between two candidates of Prasad's own caste – the ruling Janata Dal-United candidate Mahabali Singh, who is backed by the Bharatiya Janata Party (BJP) and the opposition Rashtriya Lok Samata Party (RLSP) candidate Upendra Kushwaha, supported by the Rashtriya Janata Dal (RJD) and other allies of the Grand Alliance.
"Kushwaha is former Union Minister and chief of RLSP. He is a fast emerging leader of our caste, unlike Mahabali Singh. We are in favour of electing a leader, not an MP", he said.
But Manoj Sharma, who was standing near Prasad, countered his views, saying that this time the country was first and other issues were secondary. "Farmers have been facing problems, that's nothing new. Modi has promised to do more for us. His government launched some special schemes. As for unemployment, that's not new either. In his second innings, Modi will hopefully do better like he did on terror front", said Sharma, a powerful landed upper caste Bhumihar from Jalpura village.
The Karakat seat comprises three Assembly constituencies each in Aurangabad and Rohtas districts.
Fazlur Rahman Khan, another farmer from Raghubathpur village, said for small farmers like him, Modi has proved very disappointing. "All announcements, including schemes for farmers, hardly reach us. Modi is only a big promise maker", he said.
Contrary to Modi's repeated claims during election rallies, Lalan Yadav, a farmer, said he and most of the farmers in his village, Piroo, are yet to get benefit of the PM-Kisan scheme. "All this is only on paper," he added.
Similarly, farmers in adjoining Obra and Nabinagar blocks, had more or less similar grievances. "We are not getting minimum support price for our produce. Farmers are most exploited at present," said Ramsevak Singh of Ekauna village in Obra said.
Farmers in Nokha and Dehri, both part of Rohtas district, known as the rice bowl of Bihar, Baledhwar Singh, who owns 20 acres, said in 2014 "we had supported Modi with the hope that he would turn agriculture profitable. But our profits have decreased instead. Prices of other items rose, except for grains. We used to get Rs 1,700-1,800 per quintal for wheat in 2015-16, this year we are getting Rs 1,500 -1600 for it."
The state government claims that at least 1.5 million farmers have benefitted from the PM-Kisan scheme and the first instalment of ₹2,000 has been transferred to the bank accounts of marginal farmers.
"We had spent Rs 200 from our own pocket to fill forms for benefit from the scheme, but we have not got anything so far," said Harender Chandravanshi, who owns 4 acres.
Farmers in this fertile belt along river Sone and other small rivers are facing challenges amid drought-like conditions. Last year, Aurangabad and Rohtas were two of 24 districts declared drought affected.
However, the issue of farmers' distress has lost relevance as the caste factor plays a key role in elections in Bihar.
According to the annual rainfall reports of the weather department, Bihar has been witnessing deficient rainfall during monsoon. The state recorded less than normal rainfall in the last seven years. As per the department, Bihar gets 1,027.6 mm rainfall in a normal monsoon year. Poor rainfall resulted in decline of rice and paddy production in the state. Principal Secretary of the state agriculture department, Sudhir Kumar Singh, said production of rice has gone down this time due to drought-like situation. Last November, the disaster management department's Principal Secretary Praratay Amrit said drought will hamper paddy crop. 
According to officials, Bihar recorded rice production of 74.15 lakh tonnes during kharif season in 2018-19, down from 79 lakh tonnes in 2017-18. Agriculture is the backbone of Bihar's economy as 77% of its workforce is engaged in it. 
Get the latest reports & analysis with people's perspective on Protests, movements & deep analytical videos, discussions of the current affairs in your Telegram app. Subscribe to NewsClick's Telegram channel & get Real-Time updates on stories, as they get published on our website.
Subscribe Newsclick On Telegram