The Entire Process is Conducted as Though I Was a Dreaded Terrorist: Anand Teltumbde
"I also urge the people of my country to judge for themselves from the foregoing whether I deserve the treatment that I made to meet."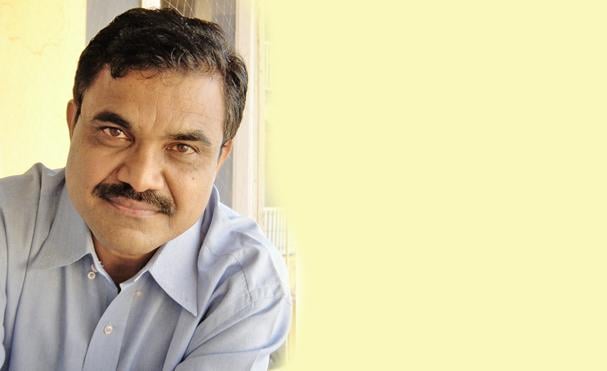 I had just woken up somewhat late, tired of late night arrival of the flight. Just saw missed calls from Prof Ajit Parulekar, who is a colleague and director of Goa Institute of Management where I work a Senior Professor and Chair, Big Data Analytics. He shocked me by informing that the Pune Police reached the campus and are looking for you. He said he is rushing to the campus and would let me know the developments.
I had come on an official meeting at 10 am and hence I had to rush for it. By the time I was through with the meeting there were spate of calls on phone which was kept on salient mode. By that time all the TV channels were flashing the news of nationwide raids on the houses of activists and intellectuals, and arrests of some of them. I called up my wife who said that our house also was opened and searched according to the TV reports. She was obviously scared and already booked the tickets for both of us at 3.45 pm. I asked her to hold on and consulted a lawyer friend who advised that the house needs to be checked by one of us for whether the police planted any object in the house with an alibi of search. He also suggested that a compliant needed to be filed at the Police station to that effect. As I had some worked planned at Mumbai, I asked my wife to cancel my ticket and to go to Goa. She reached Goa and took the help of a lawyer friend and filed the police complaint.
Later, when I called the director and asked him how the key of the house was given in our absence, he explained that before he reached the campus the police had done everything. They met him and handed over the Panchnama, the scan of which he mailed me through his secretary. He said that he read it and there appears to be nothing in it.
One of my colleagues, Prof Krishna Laddha, senior professor, who happened to meet the police, narrated whatever he knew. The police had threatened the security guard to get the key and asked him to open the door. Prof Krishna asked them that they should wait for the director to come before they opened the door. They rudely retorted him that the person accompanying them has the authority to issue a search warrant. He informed that the house was opened by the security person. One or two police officials along with security person and a videographer entered the house and came out within four to five minutes and asked the security person to lock the door. There being important meeting in the office, Prof Laddha left and did not know whether the house was opened again.
I spoke with Prof Vishnu, who stayed opposite my house. He narrated similar things but said that the eco clean lady saw some plastic box being taken away from the house.
My wife, after reaching Goa spoke with security and got the horrific description of the entire process. In the morning hours, a police van accompanied by two police vehicles gate crashed into the campus. They took away all the cell phones of security personnel and disconnected landlines. They enquired about me and picked up one security person from the main gate for showing the house. At the second gate they repeated the same, taking away all cell phones and disconnecting the phone line, and came over to our house. They threatened the security guard to get the keys. He brought the duplicate keys and the process of opening the house took place as described above.
The entire process is conducted as though I was a dreaded terrorist or a criminal. The police could have enquired with me whatever they wanted to, either by sending a police official or calling me to the Police Station. But the entire intention is to create an atmosphere of terror and project that I had already done some dreaded crime. All my information is in public domain. I have been a meritorious student all through, passing through prestigious institutes of the country including hallowed Indian Institute of management (IIM) Ahmedabad. Did my doctorate in Cybernetics and have worked my entire career in corporate sector, rising to be the Executive Director of Bharat Petroleum Corporation and subsequently Managing Director and CEO of Petronet India Limited, a holding company in private sector.  Unusually, while living my corporate life, I published over 20 research papers in prestigious journals. After my corporate stint, I was invited to be Professor in another hallowed institute of the country, Indian Institute of Technology, Kharagpur where I taught business management courses for more than five years before coming over to Goa Institute of Management in July 2016 as Senior Management. I head institutes Big Data Analytics program, and launched a post-graduation course this year, the first of its kind in the country.
This professional life has been engaging enough but with the intension to contribute towards creating a just society, I have been making my intellectual contributions by way of writing and speaking in the public for more the past three decades. Through this process, I have written 26 books, which are published in India and abroad by prestigious publishing houses such as Zed books, Routledge, and Penguin RandomHouse. Beside I have written hundreds of articles along with a regular column, 'Margin Speak' in the prestigious Economic and Political Weekly. All my writings get regularly translated and published in most Indian languages and even abroad. Most of these articles are available on the net and all in public domain. I have delivered hundreds of lectures across India and abroad. I was twice invited by US universities for lecture tours. I have been doing this role of public intellectual for all these years, winning me several laurels, awards and honorary doctorates from universities.
I have thus reputation as one of the outstanding scholars in my own field of management; as a professional, I have my reputation as CEO level corporate executive, as a writer, I have reputation of being one of the most sought after authors; as a public intellectual, I have reputation of being one of the most sought after person in the entire country.
I have been an activist since my student days, as a student leader, and later as civil rights activist. In course of time, I got associated with many organizations, none of which advocate violence or do unlawful things. For instance, I am General Secretary, Committee for Protection of Democratic rights, Executive Member, Coordination of Democratic Rights Organizations, Presidium Member, Alol India Forum for rights to Education.        
Of course, in my role as a public intellectual, I have been critical of the policies of the government which I voiced in not a superficial way but with scholastic discipline. I am definitely critical of the present regime but unlike many others, fault the entire post-colonial construction of the state for its rise.
As for insinuation of my connection with Bhima-Koregaon or Elgar Parishad, I happened to write a critique of the Bhima Koregaon episode published in The Wire incurring the wrath of many dalits all over the country. As regards Maoist, I had written books (for instance Anti-Imperialism and Annihilation of Caste, Introduction to Ambedkar's India and  Communism, published by Left Word, and even Republic of Caste published by Navayana, criticizing their practice and reliance on violence.
I, like many other people who have been targeted by people, was not even in the conference. With what stretch of imagination, could I have even been suspected to have connection with these things? The entire episode is based on a letter police produced, the authenticity of which is far from established. Many people have already expressed serious doubt about its veracity. And on this basis, the police are targeting summarily all intellectuals in the country. They are misusing the draconian law like UAPA to terrorize people into silence by targeting select intellectuals and activists.
I urge the judiciary to take note of the monumental harassment and torture innocent persons like me is pushed to endure without any iota of wrongdoing on our part.
I also urge the people of my country to judge for themselves from the foregoing whether I deserve the treatment that I made to meet.
Get the latest reports & analysis with people's perspective on Protests, movements & deep analytical videos, discussions of the current affairs in your Telegram app. Subscribe to NewsClick's Telegram channel & get Real-Time updates on stories, as they get published on our website.
Subscribe Newsclick On Telegram