Explained: Article 370 and Article 35A
It is the existence of these Articles that supported the integration of Kashmir into India, unlike the RSS and BJP's campaign against these Articles.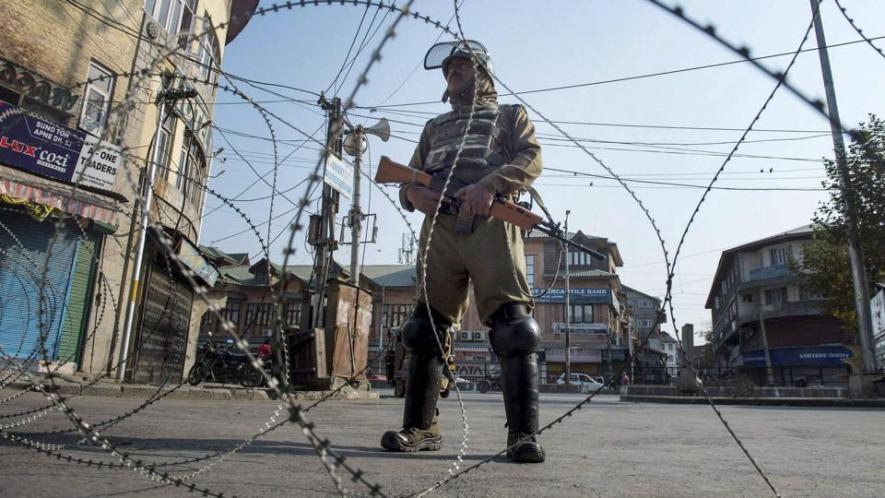 With Home Minister Amit Shah's announcement of a new Presidential Order which finishes off Article 370 of the Constitution and the bifurcation of the state of Jammu and Kashmir, there is widespread confusion as to what exactly has happened. Due to a sustained campaign by the Rashtriya Swayamsevak Sangh and Bharatiya Janata Party over the decades, many are led to believe that Article 370 and Article 35A are somehow obstacles in the integration of people in J&K with the rest of the country. However, the reality is to the contrary – it is the existence of these Articles that supported this integration. Here is a short explainer on the two Articles and their significance.
What is Article 370?
It is a provision in the Constitution, passed by the Constituent Assembly, that exempts J&K from the automatic application of the Constitution (except Article 1 and Article 370 itself) and permits the state to draft its own Constitution. It provides that laws passed by Parliament can be extended to J&K only after "concurrence" of the state government is given. Several other states enjoy this special status under Article 371, from 371A to 371I.
Was it a temporary provision?
The Article appears in Part XXI of the Constitution under the heading 'Temporary, Transitional and Special Provisions'. BJP has, thus, been arguing that this means that Article 370 was just a temporary provision. Various petitions have been filed from time to time in courts. The Supreme Court rejected this plea in April 2018 and said that Article 370 is not temporary. As far back as in 1969, in the Sampat Prakash case, a five-judge Bench had said, "Article 370 has never ceased to be operative," implying that it is a permanent provision.
What is the significance of Article 370?
Article 370 was meant to provide autonomy to the people of J&K after the state decided to join India following the partition of India in 1947. In the Instrument of Accession signed by then ruler of Kashmir, Hari Singh, and the Indian government on October 26, 1947, it was explicitly stated in Clause 7 that "nothing in this Instrument shall be deemed to commit me in any way to acceptance of any future constitution of India or to fetter my discretion to enter into arrangements with the Government of India under any such future constitution". Hence,i t was necessary to have a Constitutional provision to lay down how various laws would extend to the state.
Also watch: Truth of Kashmir, Lies of Kashmir
Thus, Article 370 is about autonomy which means it is about federalism. In this sense, it is part of the basic structure of the Constitution.
Why has Article 370 been under dispute so much?
The main hostility towards this Article has come from the RSS/BJP camp over the years. They have believed that there is no need for any special arrangement for J&K. This belief appears to be motivated by the fact that J&K is the only state with a Muslim majority population and RSS/BJP has wanted to change that fact. This is also the cause for their opposition to Article 35A (see below). The people of J&K believe that the Article ensures their autonomy. In fact, they have been protesting against its de facto dilution over the years as successive central governments have used it to extend various provisions to the state and even amend J&K's Constitution.
Can Article 370 be deleted?
Article 370(3) allows its deletion by a Presidential Order but with concurrence of J&K's Constituent Assembly. Since the Constituent Assembly no longer exists (it was dissolved on January 26, 1957) there is an opinion that it cannot be deleted any more. An opposing view is that it can still be done with the concurrence of the State Assembly. What has happened now is that the BJP government has adopted the second view, with concurrence of State Assembly being replaced by concurrence of the Governor, since the state is currently under President's Rule.
What is Article 35A?
Article 35A draws its validity from Article 370. It was introduced through a Presidential Order in 1954. It is a unique provision because it does not appear in the main body of the Constitution but occurs in Appendix I where the Presidential Order is incorporated. Article 35A empowers the J&K legislature to define the state's permanent residents and their special rights and privileges. These include right to own property, getting government jobs, receiving scholarships and other welfare benefits. It originally provided that a woman permanent resident would lose her privileges if she marries a non-permanent resident. But this was struck down by the J&K High Court. The rationale behind this provision was to protect the special status of the state and recognise the autonomy granted to it. Similar provisions exist for many other tribal majority areas/states and even other states. However, the RSS/BJP has been opposing it because they see it as an obstacle to changing the demography of the state.
Also read: Modi Govt Revokes J&K's Status as a State, Proposes 2 UTs
Get the latest reports & analysis with people's perspective on Protests, movements & deep analytical videos, discussions of the current affairs in your Telegram app. Subscribe to NewsClick's Telegram channel & get Real-Time updates on stories, as they get published on our website.
Subscribe Newsclick On Telegram