"The Film Industry's Attitude Gives the Notion of a Very Patriarchal Space": Bina Paul
In Conversation with the Film Editor on the Women in Cinema Collective
In February last year, a Malayalam actress was abducted and molested by a group of men while returning from work. Following the police complaint she filed, the police found one of the leading Malayalam actor Dileep's involvement in the abduction. WCC, a woman's collective, was formed by a group of women from the Malayalam film industry last year after the fatal incident. One of the reasons behind the formation of this collective was to fight against discrimination women are subjected to by the powerful men of the industry.  The Indian Cultural Forumand Peoples Dispatch interviewed Bina Paul, an award winning film editor and an active member of WCC, about taking up struggles of women actors in the Malayalam film industry, AMMA and more.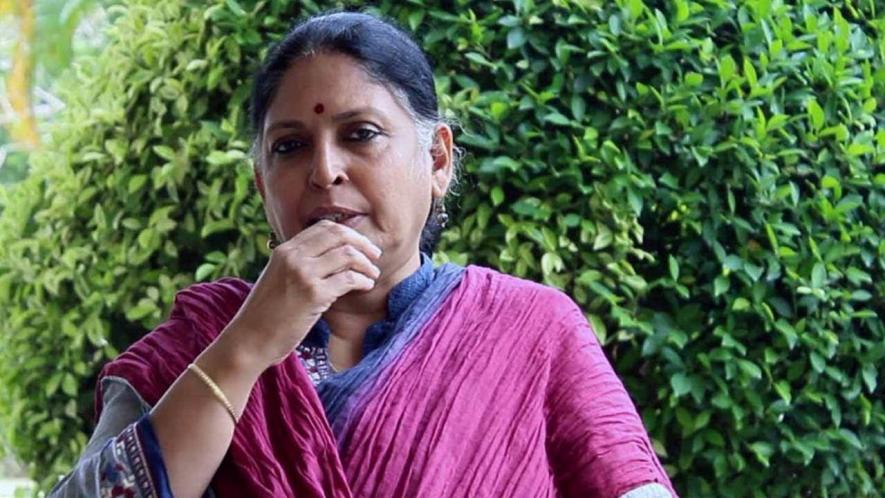 Indian Cultural Forum and Peoples Dispatch (ICF & PD): What is the 'Women in Cinema Collective' (WCC) and why do you think was it necessary to form such a collective?
Bina Paul (BP): Women in Cinema Collective (WCC), as the name suggests, is a collective of women in cinema. This collective is registered as part of a collective of women who are working in cinema. At the moment we are a core group of twenty women. This includes directors, assistant directors, technicians, artists, makeup artists etc.
The collective was started after an actress from the industry was abducted. While following the subsequent enquiry by the Kerala police, it was found that a colleague- actor was behind this incident. We were outraged at that moment and asked the Association of Malayalam Movie Artists (AMMA) to set up an enquiry on this matter as this incident happened between two colleagues belonging to the same fraternity. Our demands were not considered by the association and some of us decided to form a collective of women declaring our solidarity with the actress.
The conversation started when some of the female members in the film industry wanted to support the abducted actress for what she had gone through: molestation. While some of us were discussing this issue, we discovered that there are many larger issues within the film industry that come out of a lack of gender sensitivity and gender friendliness. Presently, sexual harassment is only one of the many problems in the industry. There is no system to redress if one has a complaint which is against the mandatory law that an Internal Complaints Committee (ICC) must be set up in every field.
Another issue that we found was a lot of content and attitude problem. No one was listening or talking about such issues. The first thing that WCC did was to meet the Kerala Chief Minister Pinarayi Vijayan. We requested him to initiate a study on gender issues. The government has set up a high level committee to study on gender and the study is still going on. They are preparing a report on this issue by talking to people about the problems they face in their daily lives because no such study has taken place earlier. Meanwhile, we have been standing in solidarity with the actress. We had discussions with the Artists association and they wanted to take back the accused which we outrightly objected against. We sternly believe that it was unethical to take back the accused to the association.
WCC is presently trying to raise awareness on gender issues. It has widely opened doors for many to talk about gender. For example, we found out that till now no one had ever asked a woman about her experiences of menstruation. Do they have any provision for that? Not usually. No one will talk about it. Even when you are menstruating there are no toilets for you, and perhaps no changing rooms either. Issues of services, maternity and a lot of other issues went either unaddressed or inadequately discussed.
Also, the film industry's attitude gives the notion of a very patriarchal space. Women are seen just as incidental to the space and men participate more actively than women. All these and more issues have opened up after we formed WCC. We insist that if a director has two or three assistants, than one or two of them should be women. In the policy making body there has to be 50% women. WCC is not a redressive forum, but we are asking these questions so that women go to their organisations and talk about such issues.
ICF & PD: Can you brief us about some of the specific issues that the Malayalam film industry is facing?
BP: Malayalam film industry has nothing exceptional in it. It's part of a larger film industry. We exist because our society gives us that space. But if we look at a larger level, we can see that there are certain things that cannot be asked or questioned like the basic facilities on a set. I myself have worked in the industry as an editor for many years and I know that there are a lot of issues in the industry. For instance, it is not a 9am -5pm job and therefore one almost always needs to work overtime. However, working till late at night can lead to many security issues for women. Any taxi driver may take you home late at night, but is that good enough for you as a woman? What if something goes wrong? Whom would you go to if something does happen? Here we see a lack of mechanism, because there isn't one. Pejorative messages, emails, gestures, casting couch, inappropriate behavior on the set; these are just few instances of sexual harassment that a woman is subjected to. So, we need to form a redressal cell to solve and discuss these issues.
ICF & PD: How do you think the formation of WCC has raised gender issues in movies, since most of the films patronise women through a patriarchal view?
BP: Certainly, for the past few years, the issue on gender has been discussed widely. Unlike the early 80's or 90's, people are more exposed to the question of gender and especially the younger generation. As a cinema collective, we have opened up the gates for such discussion and certainly it's bringing a lot of change in the industry. It's good to see people respond to such a crucial topic.
Get the latest reports & analysis with people's perspective on Protests, movements & deep analytical videos, discussions of the current affairs in your Telegram app. Subscribe to NewsClick's Telegram channel & get Real-Time updates on stories, as they get published on our website.
Subscribe Newsclick On Telegram