On Frontier Gandhi's Death Anniversary, Remember his Courage to Breach Every Stereotype
An excerpt from 'Ghaffar Khan: Nonviolent Badshah of the Pakhtuns', by Rajmohan Gandhi.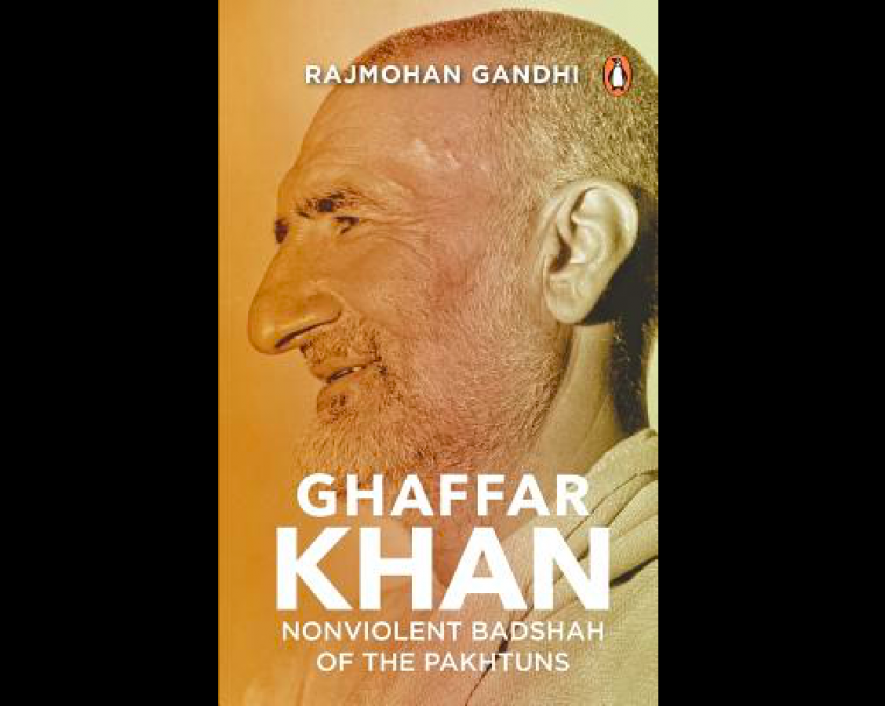 Landing in New Delhi in time for Gandhi's birth anniversary in October 1969, Badshah Khan returned to Kabul four months later, shortly after the anniversary of Gandhi's death. In India Badshah Khan was an unusual state guest who carried his bundle of belongings and washed his clothes himself. Affectionate in every personal relationship, he was blunt in every public utterance and also in some private conversations. 
Stirred by a reminder of less petty times, many Indians asked Badshah Khan to make India his home. Shaken by the reality of Indian public life in 1969, Badshah Khan asked to be excused. On 7 October he said, 'Even if I live in India for a hundred years, it will have no impact. No one cares here for the country or the people.' 
Disappointed that India was importing food and taking aid even from Japan, he said: 'You talk a lot but don't know how to work. It seems as if you think that to clap, give or hear speeches and get photographed is work. After being free for 20 years you beg from small countries, but you don't remember your poor.' 
In India he did not hesitate either to ask for democracy in Pakistan, or to declare that he was a citizen of Pakistan. As for the demands of the Pathans, Ghaffar Khan said that his first preference was for Pakhtun autonomy within Pakistan. 
Whether by accident or by design, the Gandhi centenary saw communal riots in different parts of India, including in Gandhi's Ahmedabad. For three days, in Delhi, Ghaffar Khan fasted for peace. Then he went to Ahmedabad, where he expressed disappointment (on 18 October) that 'Hindus work only in Hindu areas.' 'Get close to the Muslims,' he implored. 'Don't think of them as outsiders.' 
After meeting and hearing him in Wardha in November 1969, this author wrote in the Bombay weekly, Himmat (14 November): 
Indians have thronged open spaces, maidans and station platforms at all hours of night and day to look at him and hear him. Badshah Khan listens to those talking with him, his eyes fixed on them as they talk. In Wardha, when a tray of tea was brought to him just after a barber had cut his hair, Badshah Khan prepared a cup and asked that it be given to the barber. In a speech in Wardha, he said, 'Last night I heard on the radio that I had left Ahmedabad, that great welcomes were given to me on my journey, and that people garlanded me on my arrival in Wardha. But the radio did not say what I said!' 
On 24 November, addressing a joint session of both houses of Parliament, Ghaffar Khan was franker still: 'Your revenue is from taxes and duties on liquor. You are forgetting Gandhi the way you forgot the Buddha.' He mentioned the cities disfigured by recent riots—Ahmedabad, Jabalpur, Ranchi, Rourkela, Jamshedpur, Indore, and Malegaon—and said he was horrified that no one had been punished for rioting or killing. 'Your laws are only for show', he added. A few days earlier, receiving the Nehru Award for International Understanding from President V.V. Giri, he related what a Muslim girl had told him in Gujarat: 'Muslims were being asked by Hindu communalists to leave the county or live like untouchables.'
To India's Muslims, he recommended non-retaliation, in the name of the Qur'an: 'If you plant a slap after having been provoked by a slap, then what is the difference between the followers of the Qur'an and the evildoer?' 
When he met Indira he seems to have said, 'Your father and Patel, behind Gandhiji's back, threw me and my Pakhtuns to the wolves.' To Indira's credit, she did not hold such bluntness against Badshah Khan, and instructed a succession of ambassadors to Kabul and Pakistan to attend to Badshah Khan's needs. In 1969 and later, Indira, who was more emotional than she let on, seemed to see Badshah Khan 'as the sole remnant of the band that had brought freedom to India and thus the Premiership of India to her'. 
Congress leaders had left their guide and betrayed him over Partition, Badshah Khan told Indian audiences. Gandhi, he added, 'helped us in every difficulty and ordeal. He replaced fear with courage in Indians and gave nonviolence to the whole world. By forgetting him we hurt ourselves, not him.' Before leaving India in February 1970, Ghaffar Khan thanked everyone, including the government, for the hospitality he had received and added, 'I am no friend if I offer false praise.' 
But he had also said, 'I have considered myself a part of you and you a part of me.' After interviewing him, Dom Moraes wrote of 'this tall old wizard, this Pathan chieftain with the Cassandra tone' and also of 'the great gentleness that cloaks him like a crusader's chain-mail' and of a peaceful and utterly truthful aura' he conveyed. 
***
If now the final leg of his journey had indeed commenced, Badshah Khan would insist on some unscheduled stopovers. One was in Bombay, where Badshah Khan attended, in 1985, the centenary of the Indian National Congress. In 1987 he was again in India, where the nation's highest award, the Bharat Ratna, was bestowed on him. Among the many offering their respects while he was in India was this author, who went up to the bed in Bombay's Raj Bhavan where Badshah Khan was sitting up; he was given a kiss on the forehead. 
By this time the Soviets had made a decision to withdraw from Afghanistan. Though the formal Geneva accord for Soviet withdrawal would only be signed in April 1988, the decision to leave was made in 1986. Badshah Khan shared the relief and the joy. In the summer of 1987 he suffered a stroke. Thereafter he spent several spells in Peshawar's Lady Reading Hospital, the last confinements of an oft-imprisoned man. Finally the pillow refused to let go of the weary head resting on it. At 6.55 a.m. on the morning of 20 January 1988, Abdul Ghaffar Khan breathed his last. 
Long-defied death was never wholly dismissed by Badshah Khan—apart from the declaration described by Khattak, he had asked his family to bury him in the garden of his Jalalabad home in the heart of the Pakhtun country. The wish was granted. Though the Afghan struggle was not yet over, the Kabul government and the mujahedin both announced a ceasefire for the event.
Tens of thousands of the Frontier's mourning Pakhtuns accompanied the coffin and crossed the Durand Line. Pakistan's military ruler, Zia-ul Haq (who would be killed in a plane crash later in the year), and India's prime minister, Rajiv Gandhi (also destined for a violent death), were present for the last rites. 
Korejo, Badshah Khan's Pakistani critic, would write that 'the funeral procession from Utmanzai to Jalalabad was an event with few parallels in history. The caravan of cars, buses, trucks and other vehicles carrying his followers, friends and admirers was endless. A sea of humanity greeted them in Jalalabad. This was, so to say, a caravan of peace.' 
Viewing this pageant across the Khyber Pass alongside the processions down the ages of Alexander, Tamerlane, Ghazni, Ghori, Babur, and Abdali, Korejo thought that Badshah Khan's did not suffer in comparison. 
Excerpted with permission from 'Ghaffar Khan: Nonviolent Badshah of the Pakhtuns', Rajmohan Gandhi, Penguin Random House India.
Get the latest reports & analysis with people's perspective on Protests, movements & deep analytical videos, discussions of the current affairs in your Telegram app. Subscribe to NewsClick's Telegram channel & get Real-Time updates on stories, as they get published on our website.
Subscribe Newsclick On Telegram