Gandhi Predicted Communal Discord would Poison Education, Distort History
Mahatma Gandhi had cautioned that attempts to exacerbate communal disharmony and bitterness would produce educational curricula based on a distorted history.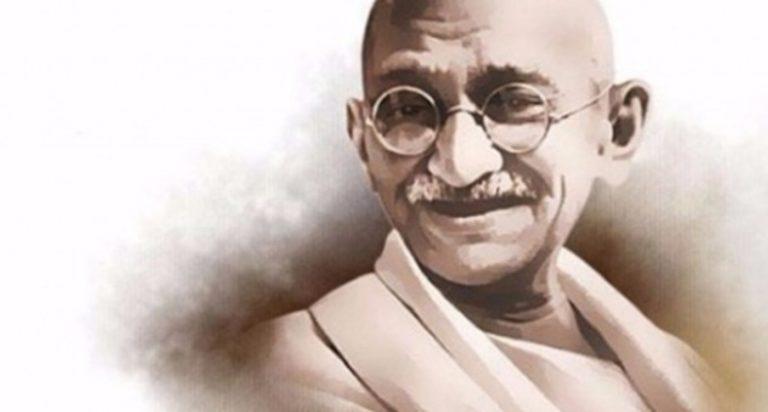 Mahatma Gandhi had cautioned that attempts to exacerbate communal disharmony and bitterness would produce educational curricula based on a distorted history, writes S.N. SAHU.
——
On August 2, 1965, the Bombay High Court, in its judgment in the case of Anant Janardhan Karandikar vs. State observed that "history is not to serve as the handmaid of a particular school of thought. History must be impartial and objective. To rewrite the history, according to the views which are popular or which are necessary for bolstering up nationalistic egoism or jingoism is perversion of history".
The verdict was quoted by the late attorney general Soli Sorabjee in one of his columns in a newspaper when the-then Atal Bihari Vajpayee-led National Democratic Alliance (NDA) was toying with the idea that history should be rewritten by removing several portions that offended the sentiments of Indians.
Using the same observations of the Bombay High Court, then-President K.R. Narayanan wrote in his message to the 62nd session of the Indian History Congress on December, 26, 2001: "Our "responsibility to facts", therefore, must be paramount regardless of their being bitter or sweet so that history is not abused for ideological or political purposes."
In the Supreme Court judgment in State Of Uttar Pradesh vs. Lalai Singh Yadav (1976), Justice V.R. Krishna Iyer observed:
"From Galileo and Darwin, Thoreau and Ruskin to Karl Marx, HG Wells, Barnard Shaw and Bertrand Russel, many great thinkers have been objected to for their thoughts and statements—avoiding for a moment great Indians from Manu to Nehru. Even today, here and there, diehards may be found in our country who are offended by their writings, but no government will be antediluvian enough to invoke the power to seize their great writings because a few fanatics hold obdurate views on them."
Also read: Secularism and democracy requires the power of truth, not any religion, to survive
Attempt to rewrite history
Unfortunately, several decades after the observations of the Bombay HC and Justice Iyer, top leaders of the ruling-Bharatiya Janata Party (BJP) and heads of major educational and research institutions on history are hell-bent on distorting history by succumbing to right-wing fanatics.
The 'New India' being conjured up after the current BJP-led NDA union government was elected in 2014 rests on several factors. One key factor is the aggressive and wilful interpretation that India should be liberated from "1,200 hundred years of slavery".
"Barah sau saal ki gulami ki maansikta humein pareshan kar rahi hai (The slave mentality of 1,200 years is troubling us)," Prime Minister Narendra Modi said during the 'Motion of Thanks' to the President's address to the joint session of Parliament in June 2014. The sentence alludes to the notion that the Mughal rulers perpetuated slavery and, therefore, there is a need to rewrite the history by purging that particular phase to convey to the younger generation that Mughals were enemies and present-day Muslims by a strange twist of that logic continue to represent that 'inimical ethos'.
The Modi government's recent decision to observe 14th August as Partition Horror Remembrance Day annually is part of the 'same project' for reminding the nation that the blood-chilling instances of the Partition bear the marks of those 'forces' that were part of the "1,200 years of slavery".
The underlying objective is to recall those terrible days with a sinister motive to replay the Hindu-Muslim binary and stoke communal tension.
Also read: Religious Intolerance
Gandhi's interpretation of history
During the freedom struggle, Mahatma Gandhi underlined an interpretation of history that debunks Modi's toxic narrative of 'slavery', which intends to reconstruct the past.
During his first visit to Orissa (now Odisha), Gandhi addressed a public meeting in Cuttack on March 24, 1921: "The pre-British period was not a period of slavery. We had some sort of Swaraj under Mughal rule. In Akbar's time, the birth of a [Maharana] Pratap was possible and in Aurangzeb's time, a Shivaji could flourish. Has 150 years of British rule produced any Pratap and Shivaji?"
Criticising the "feudatory native chiefs who bend their knees before the political agent and admit his slavery", Gandhi said: "When I find young men complaining against native chiefs, my sympathy goes to them. They are doubly oppressed. When the native chiefs do so, I ascribe it to the British conquerer, not to the chiefs. They are victims to the slave-owning system."
Gandhi's assertion that the pre-British period was not a period of slavery demolishes the foundation of 'New India', which is built on the false notion of Mughal subjugation.
Oppression of minorities
The Babri Masjid was demolished in full view of the media in a planned manner. In April 2017, the Supreme Court described the demolition as "crimes which shake the secular fabric of the Constitution of India" and in November 2019, it called the destruction "an egregious violation of the rule of law".
Also read: A Crisis of Resistance: Aftermath of the Ayodhya Judgement
Several Muslims have been lynched in different parts of north India, especially in the BJP-ruled States, in the name of cow protection and beef consumption with impunity. The collective conscience of India was shaken by the recent violent attacks on poor Muslims selling bangles, vegetables and dosas in MP and UP. Some of them were forced to chant 'Jai Shi Ram' slogans and faced death threats when they refused.
The attempt to introduce the bizarre 'love jihad' laws in almost all BJP-ruled states to target couples opting for interfaith marriages under the Special Marriage Act, 1954, is an assault on communal unity. The recent anti-Muslim slogans and speech at Delhi's Jantar Mantar and Haryana were rabid and violent.
These incidents flow from the larger divisive narrative that Muslims represent the legacy of their ancestors, who 'perpetrated slavery' in India during the pre-British period. Therefore, any attempt to ensure communal harmony and unity is seen as a threat to the regime and leadership of 'New India', where Muslims are treated as the "others".
In fact, communal unity is being thwarted to deepen polarisation and derive electoral dividends based on majoritarianism.
Also read: Laws barring marriage through religious conversion run afoul of India's foundational value of Secularism
Gandhi's caution on distorted history
These incidents are similar to the policy of divide and rule implemented by the British in India, who considered unity among Hindus and Muslims as a threat to their rule. On March 25, 1920, Gandhi wrote that the British considered every Hindu-Muslim fraternisation a menace to their rule.
Gandhi wrote in the weekly newspaper Harijan on 4 May, 1940: "They (British) can retain their hold on India by a policy of divide and rule. A living unity between Muslims and Hindus is fraught with danger to their rule. It would mean an end of it. Therefore, it seems to me that a true solution will come with the end of the rule potentially if not in fact."
Gandhi cautioned in Harijan on November 2, 1947, that attempts to exacerbate communal disharmony and bitterness would produce educational curricula based on a distorted history which would promote an exclusivist outlook and mentality.
Under the headline 'On New Universities', Gandhi wrote: "Then take the Hindu-Muslim question. The poison has assumed such dangerous proportions that it is difficult to forecast where it will land us. Assume that the unthinkable has happened and that not a single Muslim can remain in the Union safely and honourably and that neither [a] Hindu nor [a] Sikh can do likewise in Pakistan." He then warned by saying, "Our education will then wear a poisonous form."
"If, on the other hand, Hindus, Muslims and all the others who may belong to different faiths can live in either Dominion with perfect safety and honour, then in the nature of things, our education will take a shape altogether pleasing."
Warning about an exclusive culture, Gandhi further wrote: "Either people of different faiths having lived together in friendship have produced a beautiful blend of cultures which we shall strive to perpetuate and increasingly strengthen or we shall cast about for the day when there was only one religion represented in Hindustan and retrace our steps to that exclusive culture."
Gandhi insightfully noted: "It is just possible that we might not be able to find any such historical date and if we do and we retrace our steps, we shall throw our culture back to that ugly period and deservedly earn the execration of the universe."
Gandhi warned that India will have to rewrite its history "if we make the vain attempt of obliterating the Muslim period. We shall have to forget that there was a mighty Jama Masjid in Delhi, second to none in the world, or that there was a Muslim University in Aligarh or that there was the Taj in Agra, one of the seven wonders of the world, or that there were the great forts of Delhi and Agra built during the Mughal period."
As predicted by Gandhi, the champions of 'New India' have poisoned the relations between Hindus and Muslims by communalising education and distorting history. The wise words of the Bombay HC that "history is not to serve as the handmaid of a particular school of thought" should be the inspiration to stop the communalisation and distortion of history.
(SN Sahu was Officer on Special Duty and Press Secretary to President of India KR Narayanan. The views expressed are personal.)
Get the latest reports & analysis with people's perspective on Protests, movements & deep analytical videos, discussions of the current affairs in your Telegram app. Subscribe to NewsClick's Telegram channel & get Real-Time updates on stories, as they get published on our website.
Subscribe Newsclick On Telegram