The Great FDI Hoax
FDI inflows slow down, as another erroneous promise made by the Modi government - that foreign capital will boost India's jobs and economy – is exposed.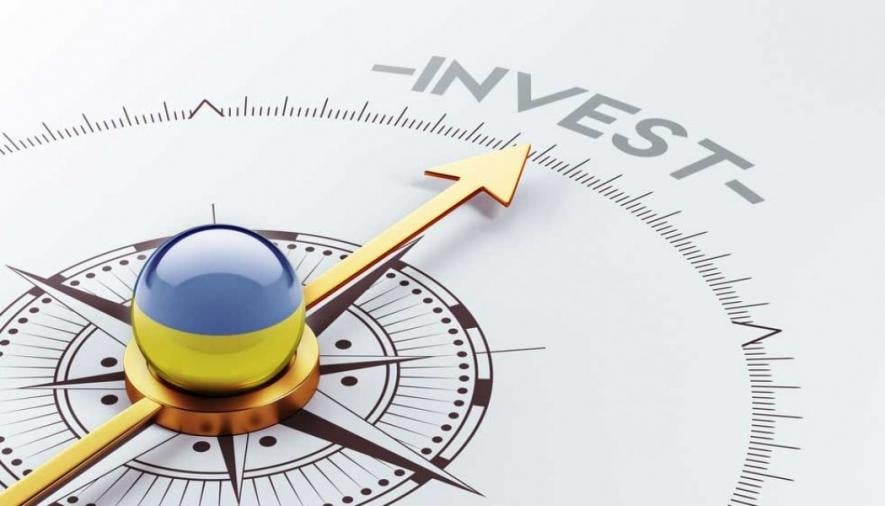 Foreign Direct Investment (FDI) inflows into India slowed down to a five-year low according to latest official data. FDI in 2017-18 grew by just 3 per cent to USD 44.85 billion compared to 8.67 per cent in 2016-17, 29 per cent in 2015-16, 27 per cent in 2014-15, and 8 per cent in 2013-14. The major sectors that received maximum foreign inflows in the last fiscal include services (USD 6.7 billion), computer software and hardware (USD 6.15 billion), telecommunications (USD 6.21 billion), trading (USD 4.34 billion), construction (USD 2.73 billion) automobile (USD 2 billion) and power (USD 1.62 billion).
Like many other erroneous policies of the govt., the whole myth that India needs to attract foreign capital (by easing labour laws, deregulating FDI norms etc.) in order to generate jobs and boost the flagging economy, has been blown open by these figures. As diverse studies have shown, FDI does not give any significant fillip to job creation and, in any case, inflows and outflows of foreign capital are not determined by begging on bended knees. Foreign capital- especially today's very mobile, very volatile foreign capital – flows in and out of countries solely on the basis of quick profitability.
Also Watch: Former BJP MP Criticises Current Govt's Approach to FDI in Retail
The latest data also shows that Mauritius is the largest investor source of FDI in India with USD 15.9 billion in 2017-18 followed by Singapore (USD 12.18 billion), Netherlands (USD 2.8 billion), the US (USD 2.1 billion) and Japan (USD 1.61 billion). As is well known, Mauritius is a well-known tax haven and most of the money flowing from it into India is either round-tripping (Indian funds laundered in Mauritius and brought back) or other grey funds. Their seriousness in investing in India in productive capacities is suspect.
Encouraging FDI and increasing the permissible limit of FDI in order to encourage foreign investors has been an endeavour of both the UPA and NDA governments. The Modi government, however, had gone into an overdrive over it. It had taken numerous measures in order to attract foreign investors, and much was made of Make in India programme, symbolised by the roaring lion, which appears to have been silenced for now. As the official website of Make in India grandly proclaimed:
"India has already marked its presence as one of the fastest growing economies of the world. It has been ranked among the top 10 attractive destinations for inbound investments. Since 1991, the regulatory environment in terms of foreign investment has been consistently eased to make it investor-friendly. The measures taken by the Government are directed to open new sectors for foreign direct investment, increase the sectoral limit of existing sectors and simplifying other conditions of the FDI policy. FDI policy reforms are meant to provide ease of doing business and accelerate the pace of foreign investment in the country."
The government liberalised the FDI norms for more than 15 sectors, including construction to attract investment.
Also Watch: Allowing 100% FDI in E-Retail is a Back-Door Entry of Foreign Players into Multi-Brand Retail
The cabinet has also relaxed FDI regulations for power exchanges. Until now, foreign investors were supposed to invest in power exchanges through the secondary market only. Now the restriction has been lifted and foreign players can invest up to 49% via the primary market as well.
The following regulations had been made by the Modi government in order to attract foreign investors:
49% FDI under automatic route has been permitted in insurance and pension sectors. 49% foreign investment by the automatic route has been permitted in the defence sector. 100%(49% automatic and 49% by government permission) FDI has been permitted in the small arms and ammunition manufacturing sector. 100% foreign investment via automatic route has been permitted in teleports, DTH, cable, mobile TV, broadcast. For non-scheduled aircraft, the allowance for FDI has been raised from 74% to 100%. In brownfield airport projects, 100% FDI has been allowed. In the e-commerce sector, 100% FDI has been permitted by the automatic route. 100% foreign investment in retail trading, food products have been permitted. 74% FDI for brownfield pharmaceuticals has been allowed. The limit for foreign investment in private security enterprises has been raised to 74%. The regulations on FDI in animal husbandry, pisciculture and aquaculture have been waived off.
The cabinet has also allowed 100% FDI in real estate broking services by clarifying that it does not amount to real estate business
It had recently abolished the Foreign Investment Promotion Board which was the screening committee.
Also Watch: Modi Govt Harassing Us for Benefit of Foreign Companies: Street Vendors
What all these measures meant was that domestic manufacturers, especially the smaller ones, were under threat, being unable to face competition. It also meant that jobs for workers in domestic units were on the chopping block. The recent decision to allow foreign capital in retail is threatening millions of small retailers and their employees. Interestingly, BJP had opposed this move when the preceding UPA govt. had proposed it. Yet, after coming to power BJP has pushed it through.
The Modi govt. had proposed wholesale changes to labour laws in order to attract foreign capital. While this had faced tough opposition from trade unions, many state governments had pushed ahead and implemented these changes. These include easier ways of firing workers, limited term contracts, etc.
With all these measures to woo investors on the one hand and a decline rate of growth in inflows of foreign investment on the other, the Modi government, with all its bold claims, seems to have satisfied none, proving to be an all-around failure.
Get the latest reports & analysis with people's perspective on Protests, movements & deep analytical videos, discussions of the current affairs in your Telegram app. Subscribe to NewsClick's Telegram channel & get Real-Time updates on stories, as they get published on our website.
Subscribe Newsclick On Telegram