Gujarat: Accused in 833 Cases of Caste Atrocities Out on Bail
The accused, who were convicted by lower courts, got bail from High Court and have often committed more crimes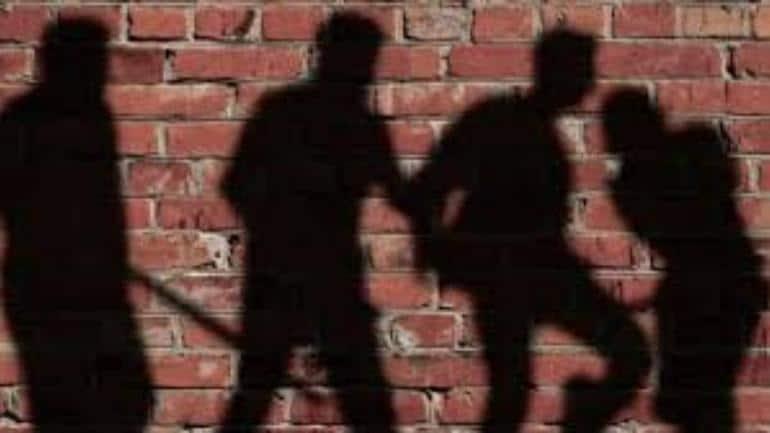 Representational Image. Image Courtesy: News Central 24x7
Rajesh Sondarva, a 20-year-old Dalit, was savagely attacked by a group of eight men from the Darbar (Kshatriya) caste in Rajkot, Gujarat, on May 21, 2019. Hours later, a police patrol party found a severely injured Rajesh crying for help on the outskirts of his village Manekwada, in Kotala taluka, and rushed him to hospital. He died the next day.
It was the second murder of a Sondarva family member. Rajesh's father Nanji, a right to information (RTI) activist, was murdered by members of the same family a year back.
Eight men were arrested for Rajesh's murder, including Mahendrasinh Bhikhubha Jadeja and Ajaysinh alias Ghanubha Chandubha Jadeja, the prime accused in his father's murder. Both were out on bail when they murdered Rajesh.
In June 2019, Piyush Sarvaiya, a 29-year-old Dalit from Una town, was assaulted by two men who were among the 11 convicted by a special court of his brother's murder. In October 2012, Piyush's brother Lalji, 27, had been burnt alive at his native village Ankolali, Gir Gadhada taluka (earlier in Una taluka) of Gir Somnath district, by a mob of about 500 upper-caste villagers.
After six years of legal battle, a special atrocity court in Una in a landmark judgement declared the 11 accused guilty and sentenced them to life imprisonment until death with a fine of Rs 54,500 each. Subsequently, the convicts appealed in the High Court (HC) of Gujarat. Seven months later, two of the accused granted parole attacked Piyush.
Noticeably, all the accused in 833 cases of caste atrocities in Gujarat are out on bail by obtaining HC stay orders on verdicts of lower courts or the special atrocity court.
"Not a single accused sentenced in 2000 has gone to jail. The information was revealed after I filed an RTI application in the High Court. The appeals of the accused are pending for 20 years in the High Court. In all the cases, the lower courts had punished the accused," Valjibhai Patel, a Gujarat-based Dalit activist told Newsclick.
While the victims and their families await justice, the accused roam free, Patel added. All the 833 cases have been pending in the HC since 2000 with ten of the accused having died without undergoing punishment.
"The accused, who had attacked the victims or their families, out on bail is not unusual in the state. I have appealed to the Gujarat Human Rights Commission and awaiting a response," Patel said.
The HC had granted bail to the accused, who mostly attacked the complainants to take revenge and assert their caste dominance, and also pressured them to take back the complaints.
In 2018, two years after the Una flogging incident, two of the victims, Ramesh Sarvaiya and his cousin Ashok Sarvaiya, were attacked by one of the accused out on bail. By 2019, 21 out of 43 accused, including the prime accused Kiransinh Darbar, had been granted bail.
Darbar had been identified by the Crime Investigation Department as one of the accused who was thrashing the Sarvaiyas in a video that was widely circulated and was also named in the charge sheet.
The same year Dipendra Yadav, the public prosecutor in the case, wrote to the authorities demanding an office for himself to prepare the witnesses and ensure their security.
"He (Dipendra Yadav) was provided with security but he doesn't have an office space. He cannot prepare the witnesses in the lobby or open space, which is risky. There have been instances where the accused have driven the witnesses in their cars to court hearings and influenced them to turn hostile," Govind Parmar, advocate for the Sarvaiya family, which was flogged, had told Newsclick earlier.
Between February and July 2019, victims in five cases of caste atrocities were attacked by the accused. Three of the complainants were killed by the accused and their families or aides in Rajkot, Botad and Surendranagar districts.
Among them, Prakash Parmar, a 32-year-old labourer and resident of Ambedkarnagar, in Thangadh, Surendranagar, was hacked to death and his uncle Suresh Parmar shot by Darbar's men Naresh Dhandhal and Devraj Jalu in June 2019.
Dhandhal is the prime accused in a complaint filed by Suresh's relative. After getting bail, Dhandhal and his two aides landed up at Suresh's house looking for the relative.
On not finding the relative, an infuriated Dhandhal reportedly attacked Prakash with a sickle, causing a head injury. When Suresh tried to intervene, Dhandhal fired on Suresh from his revolver. Later, both Suresh and Prakash were rushed to the Rajkot Civil Hospital, where Prakash died.
Some of the families of the victims have fled their villages due to fear of the accused. Piyush's family, now settled in Delwara village of Gir Somnath, had to flee Ankolali after his brother was killed by upper-caste villagers. They tried to settle in Una but were concerned about their safety. Later, the family of 11 was forced to seek refugee status from the state government.
Get the latest reports & analysis with people's perspective on Protests, movements & deep analytical videos, discussions of the current affairs in your Telegram app. Subscribe to NewsClick's Telegram channel & get Real-Time updates on stories, as they get published on our website.
Subscribe Newsclick On Telegram