Haryana Mahapanchayat: Hate Speeches, Some by BJP Leaders, Support Accused in Asif Khan's Murder in Mewat
On May 30, a huge mahapanchayat was held in Mewat's Indri village in support of the accused in the alleged lynching case and was attended by several local BJP leaders.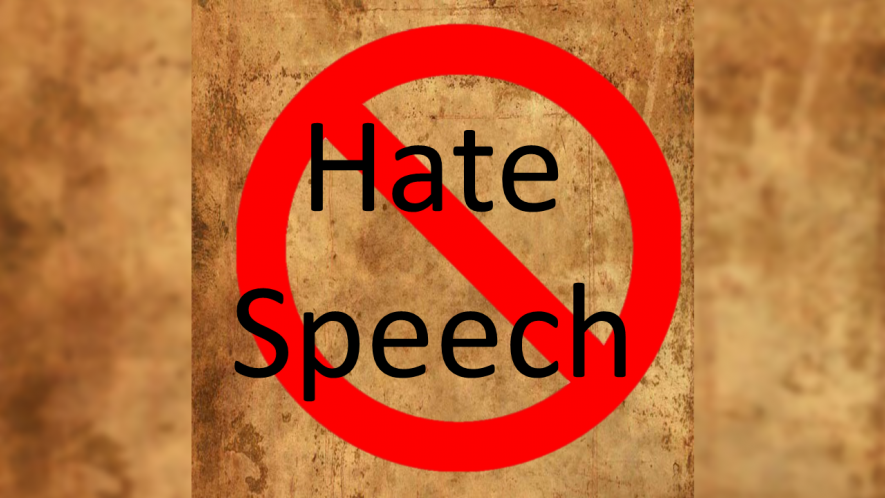 On May 16, 2021, Asif Khan, a gym trainer in Khera Khalilpur village of Mewat, Haryana, was reportedly lynched by a local mob of 15 to 20 men from a different community. While the police have ruled out any communal angle, the victim's family and eyewitness Rashid believe that it is a hate crime to drive Muslims out of the village. So far, the police have arrested over eight people but the prime accused are still absconding.
Asif Khan's family claimed he was out to buy medicines when a communal mob with an allegedly strong backing by local Bharatiya Janata Party leaders surrounded and attacked him. They also claim that Asif had been a thorn in their flesh since he dared to stand up to them and also ran a gym which hurt their ego. The family of the accused said the feud was around a decade old, which allegedly began with a minor scuffle in 2011, but they had no idea that it would end up like this.
Mewat, Asif Khan's home district, is a Muslim majority area. In recent years, a propaganda campaign against the district, terming it as mini-Pakistan, has gained prominence. A cursory Google search exposes hundreds of videos, WhatsApp messages, books and TV shows by even mainstream media channels supporting the same. While communal tensions in the area were already high, the recent developments in and around Mewat have strengthened the family's claims. On one hand, several hardliner Hindutva leaders are now reportedly mobilising support for the accused and on the other, they are allegedly openly spreading hate against Mewati Muslims.
Also read: Haryana: Muslim Man Killed, Kin Alleges Communal Lynching, Cops Say Old Enmity
Viral hate videos in support of the accused have reportedly filled the Right wing social media ecosystem in Haryana. Support for the accused is being mobilised through online appeals by several "fringe" social media influencers, including the Shaheen Bagh shooter Kapil Gujjar who had put out a video defending the accused.
Mahapanchayat in support of the accused
Furthermore, on May 30, 2021, a huge mahapanchayat was reportedly organised in Mewat in support of the accused in Asif Khan's lynching case. The event was organised at Sangam School in Indri village of Mewat. Before this, smaller panchayats and meetings have reportedly been organised in Kiri and Damdama villages.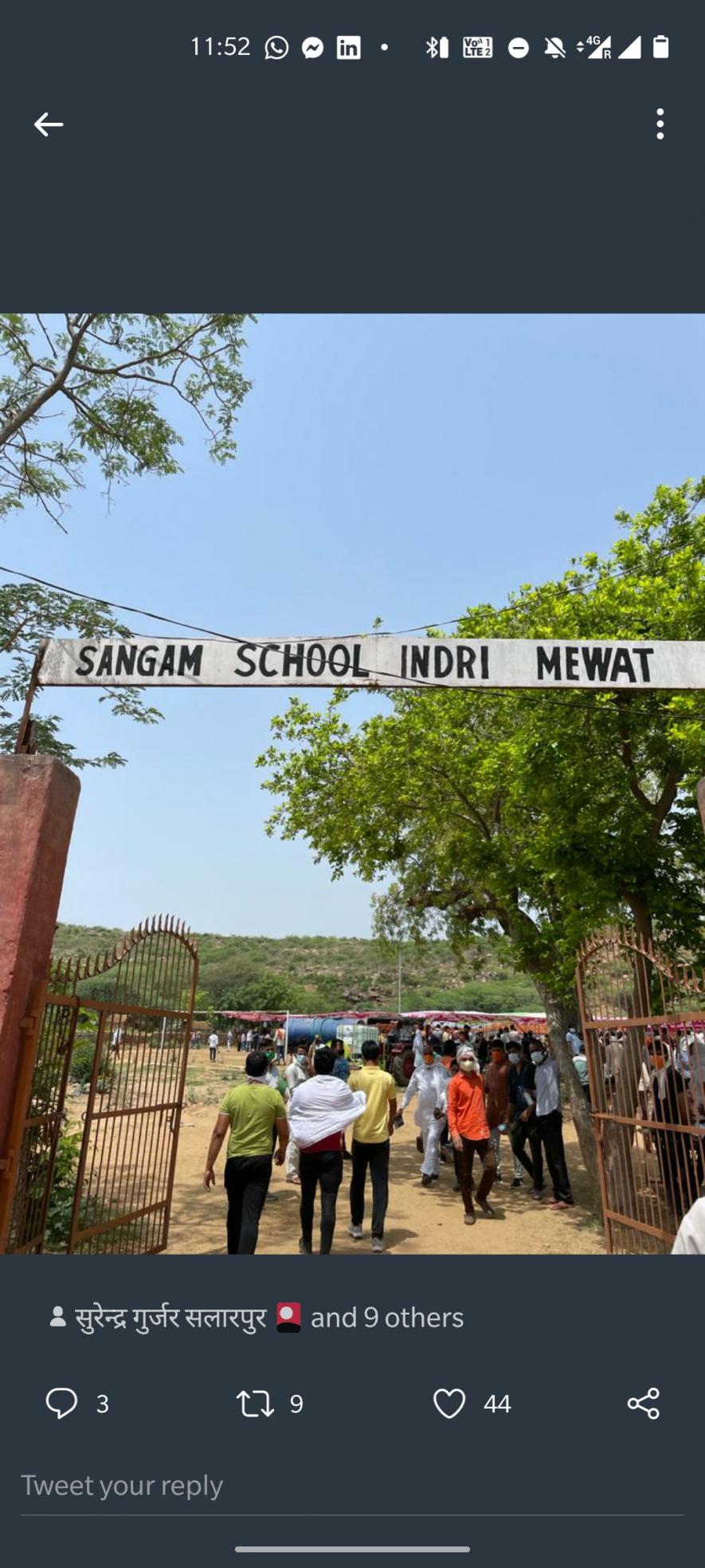 Despite Section 144 being imposed in the area prohibiting all such meetings, tens of thousands of people, including some BJP leaders members allegedly attended the meeting, sending COVID social distancing norms for a toss. What's more worrying is the fact that Right wing leaders reportedly delivered hate speeches and justified the murder. Controversial BJP leaders like Loni MLA Nand Kishor Gujjar and Haryana BJP leader Suraj Pal Amu also reportedly expressed support for the accused. 
Addressing a crowd of thousands of people, Amu allegedly asked "real Hindus" to raise their hands. The crowd responded actively. Then he asked if there are any "Pakistani kids" (Muslims) in the crowd. "He was murdered because of his deeds. They shoot nude photos of our women, should we not even murder them? Muslims are not our brothers...," he added.
In 2017, Amu had grabbed headlines when members of his organisation called Karni Sena launched violent protests against makers of the film Padmavat. He had even announced a bounty of Rs 10 crore on the head of the film makers. He was charged under Section 120 (criminal conspiracy) for widespread violent protests.
Also watch: Dairy Farmer Killed for Being Muslim - No Justice for Umar Mohammad
However, Amu was neither the only controversial figure in the meeting nor the sole advocate of violence against Muslims. Many speakers reportedly said far more incendiary things. One of the speakers was Naresh Kumar. He was introduced by another speaker as a "hero" who fought and killed a 'jihadi' in a train. The reference was probably to 16-year-old Junaid Khan who was stabbed in a moving train in 2017. Naresh, the prime accused in the case, proudly reiterated the fact that he had fought 'jihadis' in  a train and asked the Mahapanchayat to show support for the accused even if they are the culprits. Notably, the police had denied any communal angle in Junaid's case as well and a similar panchayat was organised in his favour too. Also Naresh's lawyers were aided by the additional advocate general of the Haryana government.
"We are with the brothers who killed Asif and sent him to his 72 virgins," said Bittu Bajrangi, another local Hindutva leader. "We have to become Ram. Pick up your weapons and kill the anti-nationals," said one Om Singh Chauhan, president of the Bharatiya Kisan Sangh, Haryana, an organisation affiliated to the RSS. In an interview to an alleged local Right-wing YouTube channel, viewed by two million people, one speaker even suggested, a repeat of "Muzaffarnagar'' (reference to the  2013 communal riots) in Mewat for establishing peace."
Apart from the Mahapanchayat, social media has been packed with viral videos calling for the extermination of Mewati Muslims. In a video posted on Gurjar Ekta page, a man can be seen threatening Mewati Muslims of extermination. "If any Mewati tries to harass the families of the accused, we will surround Mewat from all sides and slaughter everyone," he can be heard saying.
Response of local residents and police
The hate speeches in Indri have sent a wave of shock and anger amongst local residents in Mewat. Local activists and leaders have lodged a complaint and demanded action against these provocative mobilisations. "They're openly threatening to kill us. We are afraid that it will spoil the brotherhood (in this area) and provoke violence. After the panchayat in Indri, dozens of vehicles of outsiders entered our village. We submitted a memorandum to SP sahib demanding action against these people. He has assured of swift action. We have also lodged a complaint in the local police station," Asif's brother Hanif told NewsClick.
 NewsClick contacted the Meo Rozka Police to ascertain if any action has been taken against the men heard threatening violence against Muslims. "We are verifying the facts about the Indri incident and will take action after the investigation," the SHO said. Meanwhile, the police has booked two Muslim youths for alleged objectionable posts after Asif's murder.
Also watch: Pulse of India: Meo Muslims Are Scared in Mewat, Farmers Are Upset
 A local journalist working in a mainstream media organisation, who wanted to remain anonymous fearing backlash, told NewsClick, "While they are arresting Muslim youths for Facebook posts against the lynching, none of the leaders who gave hate speeches in Indri mahapanchayat and violated the lockdown have been arrested despite so many complaints by the locals. This totally exposes their biases."
Support for Accused in other hate crimes
The alleged mobilisation in favour of the accused in the Asif murder case follows a vicious pattern of dehumanisation of Muslims that has emerged in recent years. Scores of Muslim men have been lynched by Hindutva mobs on the pretext of 'love jihad' and cow-slaughter. Every time a Muslim man is attacked or killed, the Right-wing launches a concerted campaign to defame the victim as thief or cow-killers and glorify the perpetrators as Hindu heroes. Critics have often accused the Modi government for enabling a conducive environment such episodic violence. There is no dearth of examples to support these allegations.
Union ministers have been found garlanding lynching accused or sharing the stage with them. Yogesh Raj, the prime accused in the Bulandshahr violence recently contested and won the panchayat polls in Uttar Pradesh. Right after Akhlaq was lynched in UP's Dadri in 2015, BJP MP from Gorakhpur, Yogi Adityanath, now chief minister of the state, called for booking Akhlaq's family for cow-slaughter. Fifteen of the men accused of killing Akhlaq in Bishahra landed contractual jobs with NTPC, allegedly with the help of a local BJP MLA. More recently, in 2019, the prime accused were seen in the front rows of a Lok Sabha rally by chief minister Adityanath.
Also read: Lynching And BJP: Hand In Hand
In April 2021, a Muslim teenager was brutally beaten up for entering a temple in Ghaziabad. Huge support and donations poured in for the attackers. His assaulter justified his criminal act in retrospect and called the victim a thief. Another man called Shambhu Lal Regar hacked and burnt an old Muslim labourer named Afrazul. His defence, "Afrazul committed Love Jihad." He was offered militant styled support. His effigy was paraded on Ram Navami. He even received a ticket to contest the Lok Sabha elections. Mobs hijacked Udaipur Sessions Court and unfurled saffron flag atop the court. His 'love jihad' claim was trashed and Shambhu was convicted by the court.
Apart from lynchings, support for alleged rapists in the name of religion and casteism is also quite common. Huge support rallies for the accused in the Hathras and Kathua gang rape and murder cases were organised by two BJP leaders and mainstream media like Dainik Jagran attempted to whitewash both the cases.
(The writer is a freelance journalist based in Delhi. The views are personal.)
Get the latest reports & analysis with people's perspective on Protests, movements & deep analytical videos, discussions of the current affairs in your Telegram app. Subscribe to NewsClick's Telegram channel & get Real-Time updates on stories, as they get published on our website.
Subscribe Newsclick On Telegram