Haryana Public Gyms: A Place for Getting Regular Doses of Exercise or Hindutva?
According to an announcement by Agriculture Minister Om Prakash Dhankar, the state-sponsored gyms in Haryana will now be used as Rashtriya Swayamsevak Sangh (RSS) units.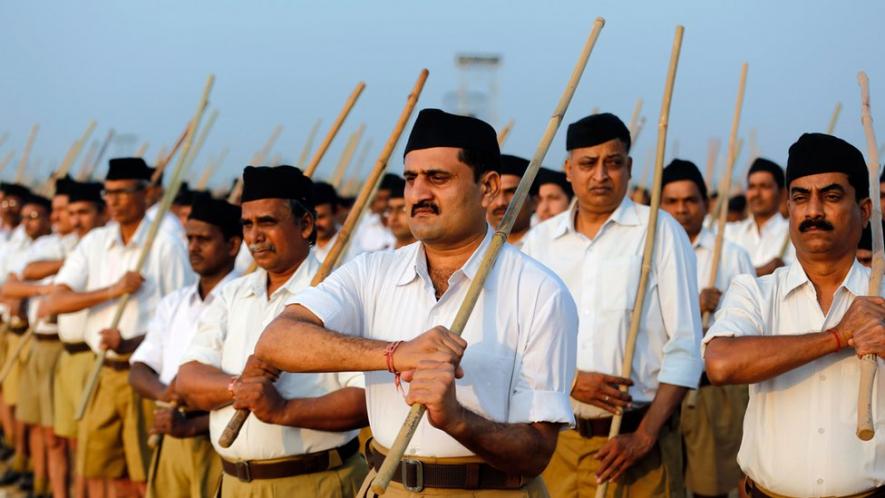 Haryana Agriculture Minister Om Prakash Dhankar has recently announced government's plan to share spaces of state-sponsored gymnasiums with Rashtriya Swayamsevak Sangh (RSS). The announcement came at an inauguration event of a government gym in Panchkula, where he said that such gymnasiums would be used as RSS shakhas(units).
The promulgation provides confirmation to the earlier comments made by Haryana Education Minister Ram Bilas Sharma who said that the state-sponsored gyms would be used as RSS units.
In 2015, in an attempt to promote fitness, Chief Minister Mr Manohar Lal said that gyms in open spaces would be set up in big parks of all the districts of the state. This included setting up of gymnasiums on two-acre Panchayati land in every village where the youth can practice yoga, wrestling and games like volleyball and kabaddi and also do some weight training, as reported by India Today.
The announcement came just days after Haryana Chief Minister suggested that namaz should be restricted to mosques or idgahs, and need not be offered in public spaces.
"There has been an increase in the occurrence of namaz being offered at public places. It is fine till no one objects," Manohar Lal Khattar reportedlysaid.
The crucial part of the statement is 'till no one objects' because it insinuates towards the ground reality in Haryana in two ways. Firstly, by not condemning the actions of members of right-wing groups who disrupted Friday prayersin around ten places in Gurugram on May 4 and not reprimanding the police for letting them off, Khattar's statement gave a green signal to communal hooligansin Haryana. Secondly, it poses a question regarding the attitude of the government in addressing the possible objections that could be raised by Muslim communities against the doubling up of state-sponsored gyms by a right-wing group. Isn't this a textbook case of encroachment of public spaces? Isn't there a need for Haryana Chief Minister to censure RSS, which is trying to expand its footprints in the state by investing in public space? Is Mr. Khattar waiting for a protest to be launched by Muslim community to make another denunciation about the usage of public place for private purposes?
A preferential game
According to a Newsclickreport, in the process of privatising Gurgaon's land, the new Master Plan 2031 enumerates only six percent of the land, which is added afresh for 'development', for public and semi-public use. The government is handing over lands to builders and developers, resulting in the marginalisation of land for public use.
Taking Haryana government's land use policies into account, the government seems to be taking a highly discriminatory position. The government has turned a blind eye to the poor of the state by squeezing out land for public use. Furthermore, portions of land, which is meant for public use, are now going to be shared with a right-wing group that has political ambitions, while people belonging to a community with different beliefs are receiving threats for organizing prayer congregations on a relatively small portion of public land.
Regular Doses of Hindutva
Earlier this year, in February, the West Bengal government issued notices to shut some 125 schools alleging that RSS runs them, Scroll reported. It was claimed that these schools were teaching students how to wield sticks.
Rejecting the vision of an all-inclusive democratic-secular polity in past and aspiring to achieve a "Hindu Rashtra", the ideology that RSS proselytizes is known to everyone.
But when Mr Khattar declared about his government's plan to open a gymnasium in every district of the state, little did the citizens knew about the intentions of the government to provide a recurrent dosage of hindutva,making them conversant with the RSS doctrines under the smokescreen of health and fitness.
Get the latest reports & analysis with people's perspective on Protests, movements & deep analytical videos, discussions of the current affairs in your Telegram app. Subscribe to NewsClick's Telegram channel & get Real-Time updates on stories, as they get published on our website.
Subscribe Newsclick On Telegram