Hindu Rashtra Means the End of Babasaheb's Dreams
In the present scenario, it is a big challenge to convert Ambedkar's dreams into reality, as supremacist forces are trying to build a Hindu nation bypassing the Constitution.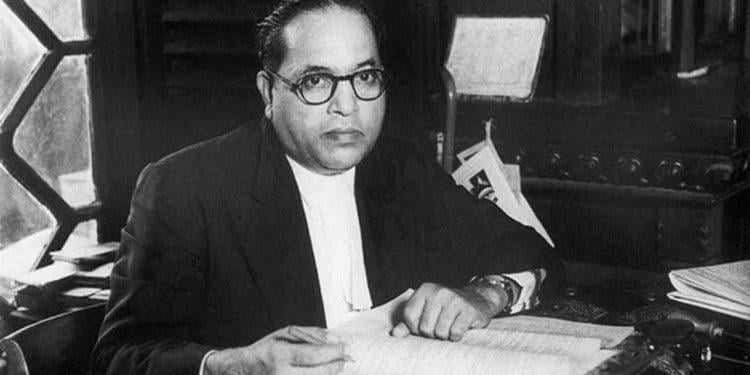 >Every year, several politicians claim to be devotees (not followers) of Babasaheb Bhimrao Ambedkar on his birth anniversary (April 14), and declare that they will follow the path shown by him. They talk about the India of his dreams. But, in reality, they do the opposite. Today, there is a need to understand their actions and words.
>It a compulsion for several politicians, for the sake of their vote bank, to remember Babasaheb. In fact, to mislead the general public, especially the deprived sections, they pretend to believe in Babasaheb's ideals. But this intention remains restricted to only creating a Hindu nation. On the other hand, this is what Babasaheb said about Hindu Raj:  "If Hindu Raj becomes a reality, it will undoubtedly be the greatest misfortune of this country. Whatever Hindus may say, Hinduism is a threat to liberty, equality and fraternity. This is incompatible with democracy. Hindu Raj should be prevented from being established at any cost." (Dr. B.R. Ambedkar, Thoughts on Pakistan,Writings and Speeches, Volume-8, page-358)
The concerns expressed by Babasaheb in his time are relevant even today
Dr. Siddhartha, former editor of Forward Press Hindi, in one of his articles, say: "For Ambedkar, the direct meaning of Hindu Rashtra was the establishment of Dwij supremacy i.e. Brahminism, that is, the supremacy of Hindus was not limited to Muslims only, but his Hindu Rashtra meant Dalits, OBCs and women too."
Babasaheb, in his book, Annihilation of Caste, said: "I hate Hinduism because it nurtures wrong ideals. leads a wrong social life. My protest is about the principles of Hindu religion."
He says in clear words that the biggest reason for his dislike of Hinduism is that it believes that the caste system is the soul of Hinduism. The poison oof caste has also been spread among Sikhs, Muslims and Christians.  Babasaheb writes that "there is no doubt that caste is basically the soul of Hindus. But Hindus have polluted the whole environment and Sikhs, Muslims and Christians are all suffering from it."
Later, he also said that "it was not in my control to take birth in Hindu religion but I will not die in Hindu religion."
In the present era, the ruling and supremacist forces, with a feudal mindset, are trying to establish Hindu nation by bypassing the Constitution. As part of this agenda, they are removing the Mughal Empire from school textbooks.
On the other side, atrocities against Dalits, tribals and women are increasing. Many Hindu organisations, like the Rashtriya Swayamsevak Sangh (RSS), are constantly trying to get these marginalised sections involved in their supremacist ideology.
In 2025, RSS is going to complete 100 years. It always had a dream of making a Hindu Rashtra. Some Hindu saints and mahants are also not far behind. Dhirendra Shastri,, alias Bageshwar Baba, is vigorously campaigning for a Hindu nation these days. United Hindu Front chief Jai Bhagwan Goyal wants to declare Karawal Nagar in North-East Delhi as the first district of Hindu Rashtra.
In the process, hate is being spread against Muslims. Panchayats are also being used for this purpose. For instance, All India Hindu Mahasabha's national spokesperson Sanjay Jat has been arrested for allegedly hatching a murder conspiracy in the name of cow slaughter. The lynching of Muslims by mobs are living examples of such hatred. Recently, on the occasion of Ram Navami, we all saw how communal violence was instigated in many states of the country.
It is known that the concept of Hindu Rashtra is based on Manusmriti, which supremacists say is the 'scripture of Hindus'. Now Manusmriti is making a comeback. This is a matter of grave concern for the Constitution and democracy. We have not even been able completely free ourselves from patriarchy and the caste system, and attempts are being made to reimpose the same slavery on us.
Today, if someone repeats 22 vows of Babasaheb, then it becomes his crime. The example of Aam Aadmi Party's dalit leader Rajendra Pal Gautam is in front of us. Fatwas were issued for his murder after he led a huge conversion ceremony to Buddhism. The reason why Hindus fear the 22 vows is clear. They feel the vows are against Hinduism. Take  the first two vows:
1. I will neither believe nor worship Brahma, Vishnu and Mahesh.
2. I will not have any faith in Rama and Krishna, who are considered to be incarnations of God, nor will I worship them.
On the other hand, the preamble of the Constitution, which begins with "We the people of India" states that India is a sovereign, socialist, secular, democratic republic. Here all citizens will get social, economic and political justice, there will be freedom of thought, expression, belief, religion and worship, there will be equality of status and opportunity. Many other things have been written, like citizens cannot be discriminated against on the basis of their caste, religion and gender. There is no undue restriction on the expression of views. All people are equal before the law. Everyone has complete freedom to follow their own religion. All citizens have equal right on social property, among others.
Talking about the India of Babasaheb's dreams, senior dalit writer and social thinker Dr. Jayaprakash Kardam says: "Baba Saheb's dream was to establish real democracy in India. He wanted to create an egalitarian society. People's thinking should be scientific and progressive. Gender equality means there should be no discrimination between men and women. There should be no inequality in the society in the name of caste and religion. There should be a feeling of brotherhood among the citizens. People should respect each other's human dignity. The interests of Dalits-backward tribals and minorities should be protected. There should be harmony in the society. But harmony cannot come without respect. Until there is equality, there will be no respect."
The Constitution speaks of reducing economic inequality. But today's reality or, say, the bitter truth is that economic inequality is widening. A handful of capitalists of the country have the same wealth as more than 70% of the citizens of the country.
The Constitution also speaks of social equality, but due to caste-religion-community, social inequality is also increasing.
Today, a large section of citizens continues to live on the margins. Babasaheb had made the provision of reservation to give representation to the deprived class in education, jobs and politics. But today, reservation is becoming insignificant. It is being abolished by privatisation. In fact, by the basic spirit of reservation – representation and eradication of poverty– is being abandoned. That's why reservation has been extended to the upper castes. This is against the basic spirit of the Constitution.
In short, today both our democracy and our Constitution are in danger due to the Hindu nation-building forces. The India of Babasaheb's dreams is in danger. In fact, his dreams are nearing the end. Today, we need to unite on a large scale and take revolutionary steps to save Babasaheb's thoughts and dreams for an equitable and just society.
Get the latest reports & analysis with people's perspective on Protests, movements & deep analytical videos, discussions of the current affairs in your Telegram app. Subscribe to NewsClick's Telegram channel & get Real-Time updates on stories, as they get published on our website.
Subscribe Newsclick On Telegram