How the Dalit Panthers Planned to Burn Holy Books
Dr Ambedkar Vichar Darshan Association of Patkar College, Goregaon, hosted a seminar on Raja Dhale's controversial article in Saadhanaa on 9 October 1972.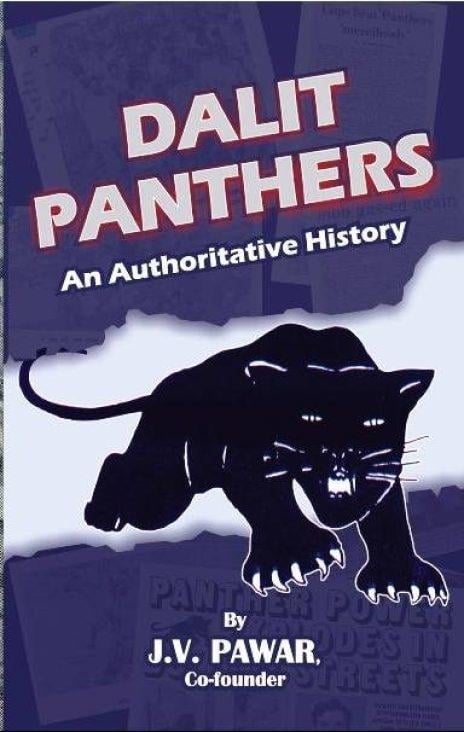 Dr Ambedkar Vichar Darshan Association of Patkar College, Goregaon, hosted a seminar on Raja Dhale's controversial article in Saadhanaa on 9 October 1972.  The chief organizer was Prof S.S. Yadav and those invited on the occasion were Jana Sangh MLA Prof G.B. Kanitkar, socialist MLA Mrinal Gore, Prof Gopal Dukhande from the Yuvak Kranti Dal, Buddhist writer Sharad Mahatekar and Raja Dhale. Dalit writer Prof Keshav Meshram presided over the discussion.
Speaking on the occasion, Dhale spoke aggressively, challenging his detractors. He accused them of being perverts and said that he was willing to be hanged till death if his views were proved meaningless. He criticized the holy books, including the Vedas of Hindus, pointing out that they were composed by non-Aryans in Prakrit script and later translated into Sanskrit by Brahmins. He rubbished the claim of Hindus that the Vedas were not written by human beings but were divinely ordained. He added that the epics Ramayana and Mahabharata were written by Vyas and Valmiki, respectively, both of whom belonged to the Koli caste.
Referring to the anger of Shiv Sena chief Bal Thackeray over Buddhist youths not showing respect towards holy books of Hindus, he said that Buddhist youths would gather at the next Shiv Sena rally in Shivaji Park to make a bonfire of such holy books.
The audience applauded Dhale and raised slogans in his honour. Mrinal Gore spoke in support of what Dhale had written in Saadhanaa, saying that Dhale intended not to insult the national flag but to draw attention to the plight of Dalits. Sharad Mahatekar, too, voiced his support for Dhale and asked why action had not been taken against Anand Hardikar, who in his book on Mahatma Gandhi had stated that the national flag should be trampled because it contained the Ashok Chakra incorporated by Dr Ambedkar. G.B. Kanitkar had no answer to this question and could not counter the arguments made in favour of Dhale. Gopal Dukhande observed that in the past, empathizers like Mahatma Phule had led the struggle against inequality and that it was time the victims going through the horrible experiences took it forward themselves. Meshram presided over the seminar with grace.
After the seminar, all eyes were on Shivaji Park, where the bonfire was planned.
Dhale became a much-sought-after leader, with several organizations in Mumbai and suburbs vying with one another to host his talks. On 21 October, "Apna Bazar Parivar" invited Dhale to speak in its Sarfare series of lectures. The programme received an overwhelming response from youths. A group of youths shouted slogans against Dhale, accusing him of insulting Sita – the wife of Ram in the epic Ramayana. The police personnel present at the venue drove away the agitators. The subject of the lecture was Dhale's controversial article and it wasn't the organizers but Namdeo Dhasal who introduced Dhale to the audience. Dhale delivered a highly provocative speech and reiterated that the holy texts of Hindus, which were the root cause of atrocities against Dalits, would be burnt down in protest. He was emerging as the leader of the Dalit Panther. However, in his enthusiasm, he also declared that he would launch a new social organization committed to the thoughts of Dr Ambedkar. I was surprised, because the Dalit Panther was an Ambedkarite organization and there was no need for another outfit. I did not ask Dhale or Dhasal about it, for the social atmosphere was so charged with the launch of the Dalit Panther that there was no scope for a new organization to take shape. Besides, Dhale himself realized this was the case and started saying publicly that the Dalit Panther was an organization committed to the thoughts of Dr Ambedkar.
Religious hostility mounted and there used to be riots wherever Dhale or Dhasal addressed public meetings. Activists of the Shiv Sena used to lead the riots, apparently under instructions of their party chief.
One such riot broke out on 23 October 1972 in Kalyan during a lecture at Nagar Mandir. The speakers were Dhale and Dhasal. Shiv Sena activists pelted stones and soda-water bottles to disrupt the meeting. Youths in the audience retaliated. The police arrested nine youths: Murlidhar Ambre, Hanuman Shinde, Pravin Pandya, Kishor Tekia, Baliram Bharade, Shivaji Jagtap, Ramesh Salunkhe, Ram Bhepate and Tatya Gite. It was the first riot that Dalit Panther was caught in.
J.V. Pawar, one of the founding members of Dalit Panthers, has written five volumes, all are in Marathi, narrating the political history of Ambedkarite movement in Maharashtra after the death of Ambedkar. This is his first book, of five volume series to be translated in English.
Get the latest reports & analysis with people's perspective on Protests, movements & deep analytical videos, discussions of the current affairs in your Telegram app. Subscribe to NewsClick's Telegram channel & get Real-Time updates on stories, as they get published on our website.
Subscribe Newsclick On Telegram