How India's Media Landscape Changed Over Five Years
The five-year period of 2014-2019 has seen such an explosion of media creation and media use in India that the answer to the question, who is the media, has become, literally, everybody.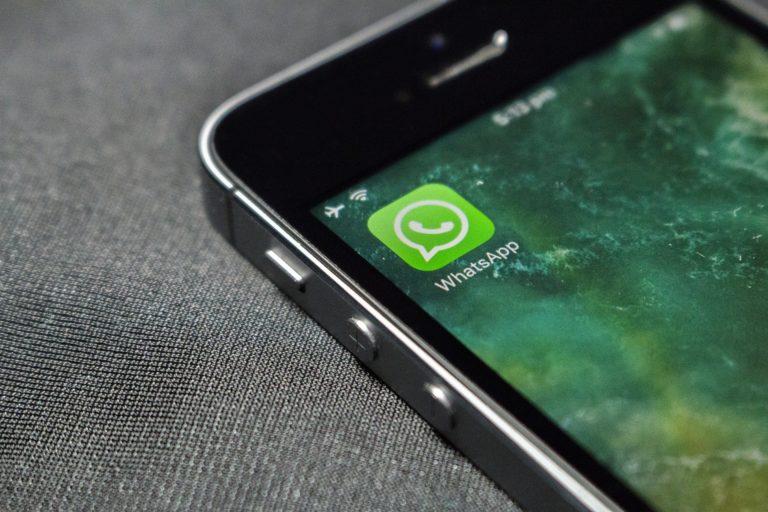 Image Courtesy: The India Forum
Today the Supreme Court ordered the immediate release on bail of freelance journalist Prashant Kanojia, who was arrested on Saturday afternoon for social media posts about Uttar Pradesh chief minister Adityanath. The vacation bench of Justices Indira Banerjee and Ajay Rastogi observed that Kanojia's arrest and remand were illegal and went against personal liberty, LiveLaw reported. Apart from Kanojia, two more journalists have been arrested by UP Police over these comments. Several Press Organisations including the Editors Guild issued statements condemning the "arbitrary" arrest and called it "an effort to intimidate the press and stifle freedom of expression."
When journalists are arrested on the basis of their social media posts, it is imperative to ask – what is it about social media that prompts this degree of punitive action? In her report, How India's Media Landscape Changed Over Five Years, Sevanti Ninan analyses how widespread emergence of multiple media platforms including social media is redefining the role of the media in politics and government, and the relationship between the two. Below is an abdridged version of her report which appeared in The India Forum. 
The five-year period of 2014-2019 has seen such an explosion of media creation and media use in India that the answer to the question, who is the media, has become, literally, everybody.
Many developments that contributed to this end: the explosion of internet connectivity and cheap smartphones in small town and rural India, leading to growing numbers online and on social media. With 500 million Indians on the Internet by the end of 2018 (a growth of 65% over 2016), the acquisition of WhatsApp by Facebook in February 2014 and its accelerated growth in India thereafter has meant that the messaging app now has over 200 million users in India. The 65% growth is partly explained by the launch of Reliance Jio in September 2016, the 4G telecom service of Reliance Industries which was free for six months.
[…]
Access to media tools—a cheap smartphone with a camera, an online app on which you can edit your video — has become a marker of changing demography.
Changing demography has also led to changing the Indian psyche where, now, if a coaching centre catches fire, passers-by now stop and shoot a video. When people lynch or rape they also shoot a video to record it.
De-legitimising mainstream media
In the five years of the Modi-I regime, party and government operated on a simple formula: delegitimise existing media and create your own channels of communication with the voter and citizen.
Narendra Modi was elected in May 2014. In June Scroll.in reported that the Prime Minister had asked both senior bureaucrats and cabinet colleagues to refrain from speaking with journalists. When surveyed on whether the government had really clammed up, journalists covering government said cabinet notes and cabinet meeting agendas were no longer available, nor were inter-ministerial exchanges coming out.
[…]
Prime Minister Modi also started a monthly radio programme, "Mann Ki Baat" on All India Radio, and the programme quickly began to drive stories in the press and on television.
The notion that the government needs mainstream media was made to stand on its head. It was the other way around. With major media houses given to holding sponsored events every year as a source of revenue, they needed the Prime Minister and ministers to speak at their events. If you displeased the government, participation was withdrawn.
[…]
A more drastic instance of the government leaning on a major newspaper came when the editor of the Hindustan Times resigned, in September 2017, just 14 months after joining the paper. The Hindustan Times had been running a "Hate Tracker" since July, which it described as "a national database on crimes in the name of religion, caste, race". After the editor's exit it was taken down.
Increased self-censorship
Over these five years, more than any time in the past, media houses in India (TV, print and online) discovered the virtues of self-censorship. Published news items disappeared from websites. TV channels dropped interviews or stories done by their correspondents. NDTV was exposed as a channel that had practised internal censorship during the United Progressive Alliance (UPA) regime as well. The entertainment channel Star Plus decide not to air a comedy act that mimicked Prime Minister Modi.
The resignation of the ABP anchor Punya Prasun Bajpai, according to a piece by him in The Wire.in, followed explicit instructions from the proprietor (presumably Arup Sarkar though Bajpai did not name him) to not mention Prime Minister Modi in his show "Masterstroke" or to even carry any pictures of him. Bajpai referred to one edition of the show which reported on farmers being forced to part with their land for an Adani power project.
[…]
July 2017 saw the saga of the Economic and Political Weekly editor Paranjoy Guha Thakurta quitting his job after the Board of the Sameeksha Trust, which publishes the journal, asked for the takedown of a published investigation relating to Adani Power. More self-censorship. The company had sent a legal notice to EPW. Did any other publication try to see if this investigation had any merit and do a follow-up? No.
[…]
The de-legitimisation of mainstream media has been achieved by communicating directly with citizens and voters, by leaning on private sector media outlets in ways that lead to increasing self-censorship, and by giving interviews to only those journalists with whom the prime minister is comfortable. While not addressing a single press conference during his tenure, in the final weeks before the elections he gave several interviews, at least one of which was shown up to be pre-scripted.
Murder, attacks, trolling, co-option, fake news
De-legitimisation is also achieved by threats and violence. Gauri Lankesh was murdered in September 2017 for being a critic of right wing extremism, an unprecedented act of silencing, the chilling effect of which still endures. Scroll.in correspondent Malini Subramaniam's house was attacked in Jagdalpur in 2016, a petrol bomb was hurled at the house of Patricia Mukhim, the Shillong Times editor, last year.
[…]
The ultimate de-legitimisation of the media as an institution however comes from co-option by the ruling establishment. During the first tenure of the NDA government led by the BJP this has been particularly true of television, with a host of channels—Zee News, India TV, Republic TV, Times Now, among others—turning openly partisan. There are enough examples of this on YouTube to prove the point.
[…]
Finally fake news videos about journalists are painstaking constructed and circulated, presumably by the BJP's IT cell army, using archival footage from channels such as NDTV. The one on Tiranga TV's Barkha Dutt, for instance, goes to some trouble to pull out footage related to all the controversies associated with Dutt's coverage, going back to the Kargil war and the Pandit exodus in Kashmir, to try and establish her anti-national record over decades.
All of this energetic media management is unprecedented.
The BJP creates its own media
Enormous energy has gone into creating media to suit the party's purpose. First in order to win the 2014 election, then re-election in 2019 and in-between a number of state elections. Also, in order to shape the media narrative for the NDA government.
[…]
The 2019 campaign was powered by an indefatigable media machine described in this Time Magazinereport on how Whatsapp was fuelling fake news ahead of the elections.
[…]
There was also the more audacious experiment with NaMo TV launched on 31st March 2019, just days before the polling schedule got under way. It was a YouTube channel which simply telecast repeats of Modi's rallies and speeches 24×7, was carried on DTH platforms and defied the regulation that cable and satellite platforms could only carry licensed channels. Complaints to the Election Commission from other parties got nowhere, and NaMo TV promoted Modi through every phase of polling, cocking a snook at the Model Code of Conduct of the Election Commission, which could not decide whether it was a violation or not.
The rise of independent alternative media
The same five-year period which has seen the changes described above has also seen a significant rise in independent media, most of it online, several offering specialized content.
There is enough fake news being generated to keep them all busy. On the day election results were announced, 23 May 2019, Nieman Lab pulled together information from various sources to put out a newsletter on fake news in the Indian elections. One assertion made was that more than a quarter of the content shared by the BJP and a fifth of the content shared by the Indian National Congress was junk news. This came from Oxford's Project on Computational Propaganda which sampled and studied WhatsApp groups for visual content shared.
[…]
Given the altered landscape, where should the  pushback to the BJP's media management juggernaut come from?
The first recognition has to be of a newly empowered citizenry that is generating its own media.  Beyond targeting them with aggressive tweets during the election, political parties and citizenry have to strategise their communication for the mobile phone connected generation of all economic strata. Schools and colleges need to offer more media literacy.
Civil society and the more thoughtful sections of  English and regional media need to lend more heft to efforts to counter fake news. Do we have the laws to deal with this phenomenon?  If courts cases are being filed by individuals under horrific attack what becomes of them?  Do they get support from the legal community and their media compatriots?
More people need to simply recognize the much enlarged landscape that the media has become.
Read the full report here.
Sevanti Ninan is a Delhi-based journalist and was the founder-editor of the media watch website TheHoot.org
Get the latest reports & analysis with people's perspective on Protests, movements & deep analytical videos, discussions of the current affairs in your Telegram app. Subscribe to NewsClick's Telegram channel & get Real-Time updates on stories, as they get published on our website.
Subscribe Newsclick On Telegram