How Internet Shutdowns are Paralysing Kashmir
With the internet shutdown happening as frequently as 127 times a year, studies, business, news reporting and social life of the residents get affected to a great extent.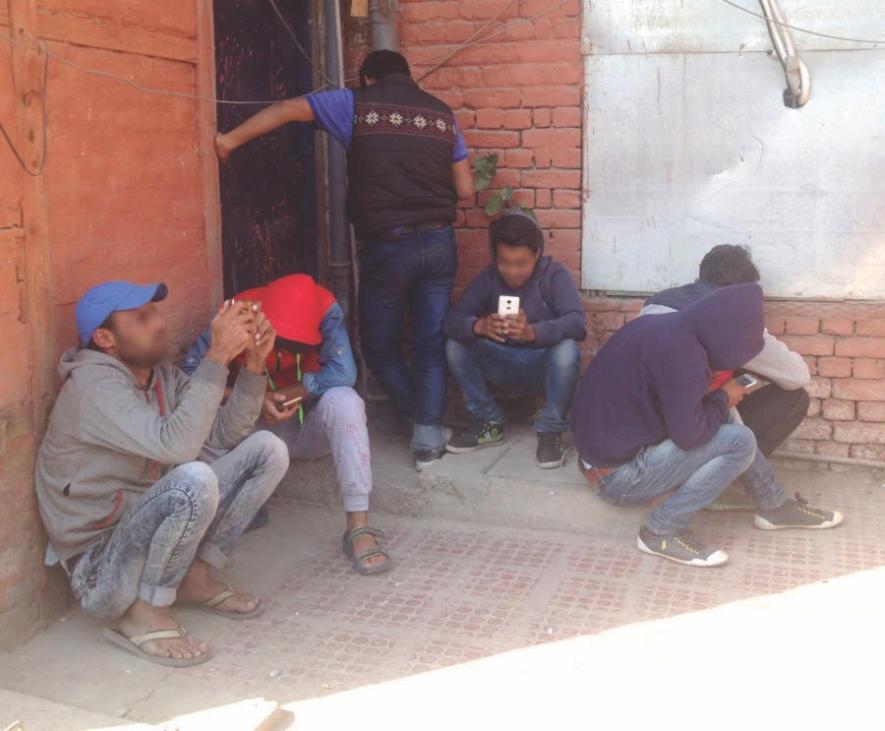 Photo Credit: Zuber Sofi (Kashmir Life)
In the era of digital India, Jammu and Kashmir (J&K) has witnessed internet shutdown for more than 127 times in 2018.
Every time there is an ambush, one of the first steps taken by the government for the maintenance of law and order is shutting down the internet to stop the dissemination of provocative content or news.
Intermittent internet suspension has been disrupting studies, business, news reporting and social life of the residents of the state to a great extent.
As internet has become an important resource for the society, people in Kashmir – especially students, traders, journalists and web designers – have been suffering immensely due to the internet shutdown.
Hamid Wani is a 25-year-old resident of Shrimal, a village from South Kashmir's Shopian district. Hamid is a web designer by profession. His work is majorly dependent on the internet service. South Kashmir experiences frequent internet shutdown as compared to the Northern parts, owing to the intense ongoing conflict.
In 2015, after finishing BTech and his internship with the International Business Machines (IBM), he decided to come home and start his own business in Shopian.
"We have enough land where I constructed all the required infrastructure, and installed every possible equipment in order to provide good professional services, and invested more than Rs 10 lakh," said Hamid.
For a year, his business did well – far more than his expectations. But in 2016, he was forced to shut down his business following the intensified conflict. Hamid then decided to go to Delhi, and started working with Samsung.
Due to unavailability of the study material, journalism students too from Kashmir are suffering.
A student of bachelors in journalism from a Baramulla degree college, shares his experience with Newsclick. He says that books related to his course are not available in the market, so he is totally dependent on the internet.
"Internet shutdown is very common in Kashmir. When it happens ahead of or during exams, it becomes extremely difficult to study," he said.
Even during strikes and curfews, when educational institutions remain shut, universities upload study material on their official websites. But due to the ban on the internet, students are not able to download it.
The president of the Private Schools' Association, GN Var, while speaking to Newsclick, said, "Educational institutions hardly get more than 80 to 90 working days a year. During this time, it is impossible for a student and teacher to finish the syllabus."
He added that they tried to approach Microsoft for intranet, by which, they could disseminate the study material among the students even after the internet ban. "We tried our best to get this service for the students, but the government didn't approve despite multiple requests," said Var.
Story of businessmen and traders is not any different. Bilal Bakshi, 37, runs a handicraft showroom on the famous Boulevard Road of Dal Lake.
Bilal's customers are mostly tourists, and whenever they shop for more than Rs 10,000, and ask him for a "swipe machine", he cannot provide that service, owing to the unavailability of internet at times. "The customers end up leaving my shop without buying the articles. I have lost more than Rs 20 lakh in 2018 due to internet shutdown. Unfortunately, there is not a single ATM within 7 km," said Bilal.
Social networking sites like Facebook or online messaging platforms like WhatsApp have helped reduce the distance between the families and friends with the evolution of the internet. However, families in Kashmir are often bereft of this facility. Imtiaz Ahmad Mir, a 36-year-old neurosurgeon working in Saudi Arabia, hails from Chadoora – a village of Budgam district, where his mother and a younger brother live.
His mother, Sara Begum, is always worried whenever the internet is banned in Kashmir, as she cannot communicate with her son in this case.
While speaking to Newsclick, Sara said, "In 2016, calling and internet services were shut in Kashmir. It was during this period that my husband died, and we were not able to inform Bilal, and he could not see his father one last time. He could not perform his last rites."
Journalists too, who are reporting from Kashmir, have a hard time.
Adil Hussain, a photojournalist from Kashmir is working with Polaris Images, which is based out of New York. Adil says that it is difficult to send his photographs to the desk due to the internet ban. "After spending so much time, and putting myself in danger covering the incidents, my photographs become irrelevant because I'm not able to file them on time," said Adil.
During the ban, only lease lines are functioning that too with 1.5 or 1 GBPS speed, with which, it impossible to send a large file.
Many political analysts believe that the government at the Centre must change its strategies vis-à-vis the people of Kashmir. Right to information is a fundamental right of every human being, and Kashmiris are no different.
Read more: For Kashmir's Students, a Hundred Dreams Lie Shattered as Conflict Escalates
Get the latest reports & analysis with people's perspective on Protests, movements & deep analytical videos, discussions of the current affairs in your Telegram app. Subscribe to NewsClick's Telegram channel & get Real-Time updates on stories, as they get published on our website.
Subscribe Newsclick On Telegram