How Kashmir, Pakistan and Secularism are Interconnected
Promoting Hindutva plays into the trap laid by Pakistan's military-bureaucratic establishment. Negating secularism can be the ruin of South Asia's social fabric.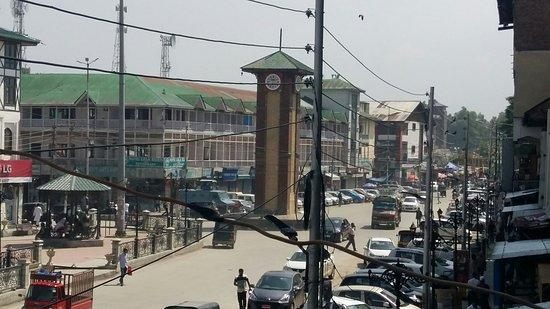 Let me ask a simple question. How much knowledge is enough knowledge for a state to formulate policy? Would anyone believe that the Indian state does not have sufficient knowledge about its Kashmir problem? The answer: No. Similarly, would anyone believe that India's intelligence agencies do not regularly feed the nation's security establishment with the latest assessments about threats that emanate from across the border or from within the Valley? The answer once again: No.
In short, the Indian state knows about the past and present of its Kashmir problem much better than most Indians and certainly much better than people outside India. The challenge, therefore, is how to anticipate the future. Therein we confront the eternal debate about the relevance of statesmanship. But what exactly is statesmanship? Do we foresee its arrival? Let us speculate.
We can start by giving that old and popular catchphrase—It's the economy, stupid!—a contextual twist. In the case of India's Kashmir: It's Pakistan and secularism, stupid! If anyone is dreaming of changing the demography of Jammu and Kashmir and making it a Hindu-majority state, they are simply naïve, to put it most politely. With 68% Muslims in the region, it is bizarre to think along those lines.
Even so, they may look to nearby examples for inspiration. The Sri Lankan state once attempted a similar strategy by settling Sinhala farmers in certain Tamil-majority areas. Bangladesh too settled Bengali Muslim farmers in the Buddhist-majority Chittagong Hill Tracts. These policies were successful to a point but eventually foundered in the face of the much larger challenge of irredentist insurgency in both states. Whatever little success Sri Lanka and Bangladesh did achieve was in large part thanks to the indifference (or at most cosmetic concern) shown by neighbouring states with the greatest potential stakes in these demographic games. Had India or Myanmar intervened, the relocation policies would have been stymied at the outset.
It is this last observation that is especially relevant in the case of Kashmir. Far from indifferent, the two concerned neighbours are hostile towards India. One of them is less powerful than India, but the other one is hugely more powerful. To add to the problem, not only is the hostility relational and diplomatic, but it also finds material expression on the ground. The India-China border has been on a boil since April 2020. Thirteen military level parleys have done little to produce any meaningful rapprochement. The India-Pakistan border is, of course, perpetually hot. Now add to the mix the close all-weather friendship that Pakistan and China enjoy and their nuclear power status, and the folly of this demographic strategy should be all too evident.
One other recent development has further changed the objective reality in the Valley—the Pakistani-supported victory of the Taliban in Afghanistan. The BJP may well think it can harvest the fallout by fanning anti-Muslim sentiments to buttress its pro-Hindutva constituency in places like Uttar Pradesh. With the Assembly election only a few months away, such cynical fanning of the flames may well rescue the BJP from the fall, which Yogi Adityanath's ruinous record is tending to ensure, but the party must be equally prepared to reap the whirlwind in Kashmir. The recent violence in the Valley—the deaths of a dozen civilians and army personnel—should not, therefore, be dismissed as routine events. Modi's 'all is well' rhetoric in Kashmir following the abrogation of Article 370 has clearly failed.
The political challenge for the Modi government, therefore, will be to ride two horses simultaneously. The first will emerge from the imperatives of his strongman image, which will dictate an ever-harder line in Kashmir. But that is likely to make the situation even more incendiary and lead to increased instances of militancy. The other will be to contain the wider backlash from the Hindu heartland in the face of this increased violence in the Valley. Maintaining a balance between the two will be a test of Modi's statesmanship.
As we wait for the contours of Modi's Kashmir statesmanship to emerge, let me make two propositions. I should note at the outset that they are a negation of all that Narendra Modi has supposedly held so dear to his heart these past twenty years (supposedly because this is the latest narrative that has been thrust upon us by the ever-pliant Sansad TV). Still, the master communicator that Modi is, he may well twist the narrative in his favour. Perhaps he will expand Atal Bihari Vajpayee's three-word Kashmir dictum of 'Kashmiriayat, insaniyat, jamhooriyat' (Hindu-Muslim coexistence in the state through humanism and democracy) by adding Bharatiyata (Indian-ness), achieving perfect consonance with his nationalistic hoopla.
My first proposition is: Bring Pakistan back to the negotiating table. We should recognise that our Kashmir problem cannot be solved without bringing Pakistan on board. All those waiting to see Pakistan obliterated from the face of the earth would do well to note that a dismembered Pakistan will be a much larger headache for India. And a reunited India (Akhand Bharat) will be an even bigger problem: Overnight, India's 14% strong 'unwanted' Muslim community will double in size to nearly 30%, with decisive implications for electoral politics. The spectre will be even scarier for Hindu chauvinists if one adds Bangladesh's 135 million Muslims.
Closely connected to the above observation is our false notion that Pakistan is a failed state. One does not come across any such symptom once one lands in Pakistan. This is vindicated by what a scholar of the South Asian economies, Dr Wolfgang Peter-Zingel, writes: 'Altogether, Pakistan's economy is more robust than generally expected. Pakistan might be fragile, but it is neither a failing nor, certainly, a failed state.' At least its economy is 'sustainable'.
To bring Pakistan back to the negotiating table may not be all that difficult. Let India deploy backdoor diplomacy to make Pakistan propose the revival of the stalled SAARC process. There has been no movement since November 2016 (barring the COVID-related video conference of 14 March 2020), when, thanks to India's recalcitrance, Pakistan was unable to assume the chairmanship of the 19th SAARC Summit. Once proposed, India should respond favourably. I have little doubt that Pakistan may also be keen to normalise its relationship with India if only to balance the pressures of dealing with what is likely to be an increasingly independent-minded Taliban-led Afghanistan.
There is already some indication that India is preparing for such a move. Our Lok Sabha speaker, Om Birla, has invited the Chairman of the Pakistan Senate, Sadiq Sanjrani, who is known to be close to the Pakistan Army, for the centenary celebrations of the Public Accounts Committee (PAC) in December. It is not a bad beginning.
My second proposition is to return to a secular narrative. Negation of secularism and the promotion of Hindutva rhetoric will ultimately ruin South Asia's social fabric. In my reckoning, India can actually embarrass Pakistan through its secularist thrust, which will strengthen the country's beleaguered liberal forces.
On the other hand, Hindutva amounts to playing into the trap laid by Pakistan's military-bureaucratic establishment, which contends that the state and Islam are one and the same thing (in the Indian context, it would be the state and Hinduism). That they have not learnt from their Bangladesh experience is their problem. Let us not mimic their mistake and add to our woes in Kashmir. Not for once should Indians believe that India's territorial integrity is etched in stone. World history has much to teach us about where such hubris leads.
To conclude, there is a saying that one can choose one's friends but not one's relatives. In a similar fashion, one can choose one's politics but not one's history and geography. India's history and geography have ordained that it remain secular. To see it from the regional perspective, this is also the reality for the entire South Asian region. And if secularism in India fails, it will fail everywhere in the region. If we discard secularism, we cannot then grumble about Afghanistan not building itself as an inclusive society, or about the inability of Sinhala chauvinists to accommodate the Tamil grievances, or about Pakistan disrespecting the minority rights of its Hindus. Statesmanship is a much more challenging business than merely playing to the gallery.
The author is Senior Fellow at the Institute of Social Sciences, New Delhi, and formerly ICSSR National Fellow and professor of South Asian Studies at JNU. The views are personal.
Get the latest reports & analysis with people's perspective on Protests, movements & deep analytical videos, discussions of the current affairs in your Telegram app. Subscribe to NewsClick's Telegram channel & get Real-Time updates on stories, as they get published on our website.
Subscribe Newsclick On Telegram