How Modi Govt is Using a Disputed Rule to Exempt Highway Projects from Environmental Clearance
The Supreme Court had directed MoEF&CC in January 2021 to review the exemption rule through an expert committee but any update on that front is not yet known.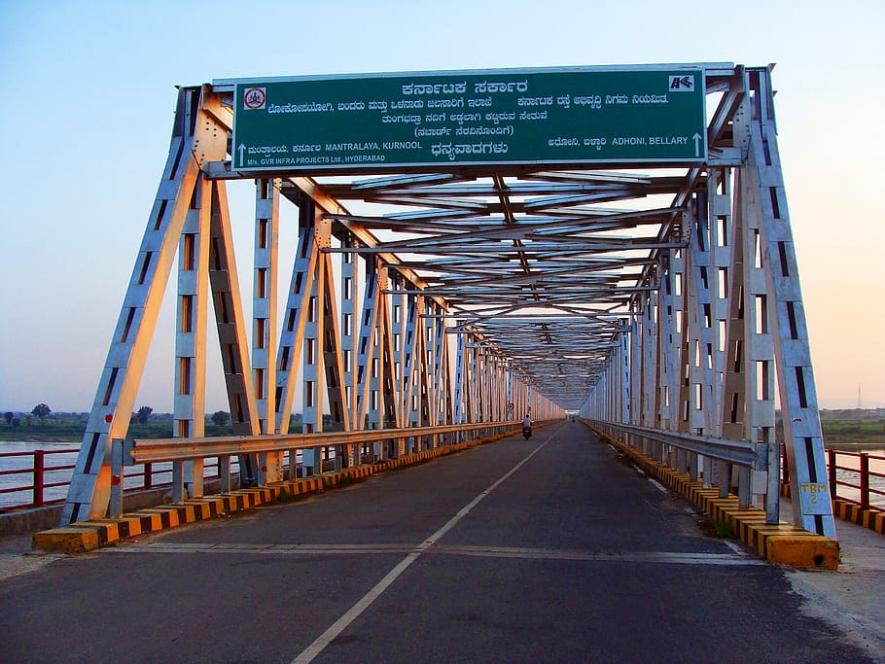 New Delhi: Despite disputes over the rise of Environment Clearance exemptions to National Highway projects less than 100 kms in length, the Narendra Modi-led government seems to have done little to do away with or amend the rule. Consequently, massive tracts of forest land continue to be cleared for constructing highways much to the ire of conservationists and Adivasi activists. This is continuing without considering the adverse impacts that massive deforestation would have upon the environment.
The rule has assumed a controversial character in the recent past with environmental activists and infrastructure development agencies locking horns over its implementation on several occasions. Issued through a gazette notification on August 22, 2013, the rule makes Environment Impact Assessment (EIA) mandatory only for "expansion of National Highways greater than 100 km involving additional right of way or land acquisition greater than 40 meters on existing alignments and 60 meters on re-alignments or by-passes." National Highway projects less than 100 kms in length are, thus, exempted from the EIA Notification, 2006 as also public consultations and Environment Clearances.
Agencies building road projects, including the National Highway Authority of India (NHAI), have mostly taken advantage of the rule. The road builders resorted to a practice of segmenting large road projects into parcels of less than 100 kms each in order to avoid environmental scrutiny and public consultations. Repetitive application of this rule in order to bypass EIAs has been taken into cognisance by courts in the country on numerous occasions where the onus has always been placed on the central government.
In a Public Interest Litigation (PIL) filed by the NGO Association for Protection of Democratic Rights against chopping down of 356 'heritage' trees for expansion of a National Highway in West Bengal, the Supreme Court took cognisance of the issue noting that no Environmental Clearance had been obtained for the project since the length of the road was less than 100 kms. On March 9, 2021, a three-judge bench of the apex court headed by Chief Justice of India SA Bobde issued a notice upon the central government after senior lawyer Prashant Bhushan, appearing on behalf of the NGO, informed the court that a separate plea has been filed against the Union Ministry of Environment, Forests & Climate Change (MoEF&CC) for exempting authorities from undertaking environment impact assessments for road projects up to the length of 100 kms.
"It is a malafide practice. It shows the attitude of this government towards environmental matters where they have completely destroyed the entire objective of the Environment Protection Act, 1986, by virtually doing away with environment impact assessment for projects that have enormous environmental impacts like the Char Dham project," Bhushan told the Newsclick.
The Char Dham project in Uttarakhand, which though more than 900-kms long, was broken up into 53 smaller segments allegedly to avoid the rigours of an environment impact assessment.
Earlier, yet another three-judge bench of the Supreme Court, headed by Justice L Nageswara Rao, had directed the MoEF&CC on January 19, 2021 to examine as to under what circumstances segmentation could be allowed for National Highway projects that are more than 100 kms in length. The bench issued the order while hearing upon a petition challenging a project in Tamil Nadu in which NHAI had divided a 179.5-km long section of NH-45A, between Villuppuram and Nagapattinam, into four different packages, each under 100 kms, for the purpose of its expansion.
"The Ministry of Environment, Forest and Climate Change, Government of India shall constitute an Expert Committee to examine whether segmentation is permissible for National Highway projects beyond a distance of 100 kms and, if permissible, under what circumstances," the bench had ruled in its order.
It is not yet clear whether MoEF&CC has constituted the aforementioned panel more than six months after the order was issued by the apex court. A query has been sent on behalf of Newsclick asking the MoEF&CC to name the members of this committee, if at all it has been formed, as well as its terms of reference. No response had been received from the ministry till the time this news article was published. This news article will be updated as and when a response is received.
"This is yet another instance where the ministry is enforcing regulation by exemption, which does not have an ecological basis and is devoid of social context. There are several high-profile projects like the Char Dham road in Uttarakhand that have benefited from exemptions of this nature. The panel not just needs to review this decision but also audit the impacts of the projects that have been allowed construction relying on this exemption," Kanchi Kohli of the New Delhi-based think tank Centre for Policy Research told the Newsclick.
It is pertinent to mention here that on December 1, 2009, the MoEF, as it was known back then, had exempted all State Highway expansion projects from the EIA Notification, 2006. But projects located in hilly terrains (above average mean sea level of 1000 meters) and ecologically sensitive areas were kept within its purview.
Unrest amongst local population against government agencies has also been reported in certain instances for bypassing environment impact assessments with the use of this rule. For example, no Environmental Clearances were sought for a 390-km National Highway project cutting through two Schedule V districts of Andhra Pradesh as it is being developed in three different packages, resulting in opposition from the locals. Similarly, local residents of Goa have been up in arms against the execution of another 153-km-long National Highway expansion project, connecting Panaji with Belagavi in Karnataka, without obtaining Environmental Clearance because the project was segmenting into two separate packages – 83 kms for Karnataka and 70 kms for Goa; the expansion project runs through protected forest areas.
The rule providing for the exemption of National Highways from the EIA Notification, 2006 has also been directly challenged through a PIL filed in Karnataka High Court by the Bengaluru-based United Conservation Movement Charitable and Welfare Trust in September 2020. It has been alleged by the Trust that the rule is "illegal, arbitrary and improper" since the central government has no power under the Environment (Protection) Act, 1986 to exempt any project from the purview of environment impact assessment. The Act, as per the PIL, empowers the central government only to impose "restriction of areas" where certain activities shall not be carried out or shall be carried out subject to certain "safeguards".
Though the NHAI is itself in the dock for alleged misuse of the exemption rule, its reply to the PIL, in the form of objections, left the Karnataka High Court no less than "shocked". The NHAI stated in its affidavit that the Environment (Protection) Act, 1986 "has been passed by the Parliament at the instance of the foreign powers."
In fact, the contents of NHAI's affidavit, placed on record in an order issued on January 11, 2021 by a division bench of the Karnataka HC headed by Chief Justice Abhay Shreeniwas Oka, makes for interesting reading:
"An Act to provide for the protection and improvement of environment and for matters connected there with: WHEREAS the decisions were taken at the United Nations Conference on the Human Environment held at Stockholm in June, 1972, in which India participated, to take appropriate steps for the protection and improvement of human environment; Hence, the Act has been passed by Parliament not only for protection of environment but also at the instance of foreign powers. And many NGO's are filing such Writ Petitions at the instance of foreign powers … It is submitted that there are many organizations in India, calling themselves as Environmental Action Groups and Human Rights Groups, such an Amnesty International etc., which are actively involved in attacking development projects, and challenging Govt. Policies & Notifications and doing antinational activities."
The division bench stated in its order that the approach of NHAI was not only shocking but it had also "shown a complete lack of sensitivity about the environment".
The arguments of the NHAI notwithstanding, it is a fact that the bulk of forestlands that have been diverted for infrastructure works in India in the past few years are for linear projects like highways, railway lines, pipelines and power transmission corridors. In between January and December 2020, nearly 58% (5,469 hectares) of total forest land diverted for non-forest purposes was in the category of linear projects, as per a recent study by the Delhi-headquartered Legal Initiative for Forest and Environment (LIFE), an organisation working on issues of environmental justice and public participation in environmental issues. 
As per LIFE's study, a whopping 62% of these forest lands, that is, 3,391 hectares, was diverted for road projects in 2020. These road projects obviously include highway projects too.  In 2020, the BJP-ruled states of Gujarat, Uttar Pradesh and Uttarakhand together diverted more than 1,955 hectares of forest land for road projects.
"Diversions due to linear projects like roads, railways, transmission lines, pipelines, ropeways and bridges are known to be especially destructive, as the projects run over long distances crossing multiple forest divisions, which often includes protected areas and wildlife habitats. Linear intrusions, like roads, fragment the entire landscape, disrupt the canopy continuity and interrupt the movement range of animals in the wild. The repercussions of these are seen in the incidences of wild animal deaths in car and train accidents, electrocution of birds and elephants, and human-wildlife conflicts," said LIFE co-founder Rahul Choudhary
The writer is an independent journalist.
Get the latest reports & analysis with people's perspective on Protests, movements & deep analytical videos, discussions of the current affairs in your Telegram app. Subscribe to NewsClick's Telegram channel & get Real-Time updates on stories, as they get published on our website.
Subscribe Newsclick On Telegram