Huge Victory for 580 Sanitation Workers in Mumbai After 22 Years of Struggle
The industrial court has finally ordered the Municipal Council of Greater Mumbai to clear all arrears to the sanitation workers, recognising their status as permanent workers in the municipal council.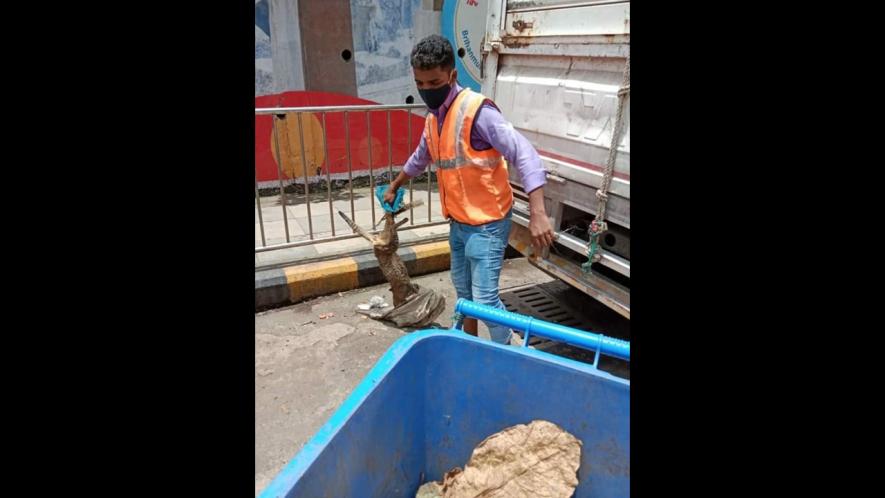 Dadarao Patekar had joined the Municipal Council of Greater Mumbai's (formerly Brihanmumbai Municipal Corporation) sanitation work in 1996 and was 'taken' in as a 'volunteer' for contractual work in 1999, following which he took his battle to get recognition as a permanent worker to court. Twenty-two years later, the industrial court has finally ordered the MCGM to clear all arrears to Patekar, along with 580 sanitation workers, recognising their status as permanent workers in the municipal council.
"I am happy. We have all been declared as permanent workers. For all these years, we have been going to work every single day, come rain or storm. But, the BMC was not recognising our work. Finally court has given us justice which we long waited for," said PatekarDadarao. 
However, out of the 580 sanitation workers who finally got recognition as permanent workers, 54 workers have died in the last 22 years. 
Arun Dahiwalkar, one of these 580 workers, died in 2014. Since then, his wife Aruna Dahiwalkar has been working as a domestic help to survive. Welcoming the verdict, she said the court's order will help her to raise her children. "Arun used to go for every date in court. He was very hopeful of getting permanent. He couldn't see that his battle did not go to waste. He must be very happy wherever he is," she said.
The long drawn sanitation workers' struggle against the MCGM was not an easy one. From day one since the case was filed in 1999, the council maintained the stand that these are not their workers. "They are volunteers working in the sanitation department," was the council's position throughout these 22 years. Since they are volunteers they are not entitled to 'salary', but the council pays them remuneration.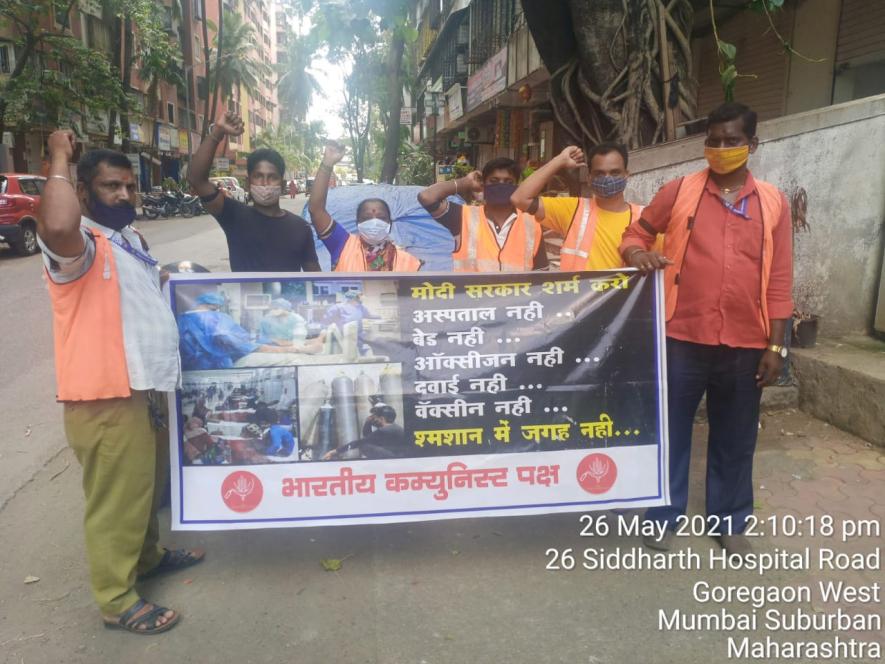 Deepak Bhalerao, leader of Kachara Vahatuk Shramik Sangh, challenged this argument in court. "BMC had given advertisement calling for sanitation workers. It was not for volunteers. The work they does on the road and in the garbage vehicles is no less and different than the sanitation workers. In such case, referring them as volunteers was just an attempt to not recognise them as permanent workers," argued Bhalerao.
Also read: Maharashtra: 'Swachhta' Workers Risk Lives Without Equipment, Allegedly Threatened to Come to Work
Another challenge was the number of working days. For a worker to be declared permanent, one needed to work for more than 240 consecutive days. However, MCGM would give the tender for work to different social organisations for sanitation, which would provide work for only seven months, that is 220 days. This was on paper.
But the workers claim that the situation on the ground was very different.
While the same sanitation worker continued to work, their contract would be changed from one organisation to another every seven months, thus, preventing them from becoming permanent. This was exposed by the general secretary of the workers' union, Milind Ranade, who proved that the workers were being cheated by these organisations as well as the municipal council.
The total strength of sanitation workers at MCGM is 28,028, a number which was last updated in 1995. Mumbai has grown by multiple folds since then. "But BMC was not ready to increase the number of sanitation staff. This hiring through contractual system was completely fake and a sham on multiple levels. The verdict of court has proved it," Bhalerao said.
Notably, the MCGM once argued that even the Maharashtra state government can't dictate terms to the municipal council after the state government had accepted the Lad-Page commission's recommendations regarding sanitation workers. The commission had recommended that the workers be made permanent.
This is however, not the only such case. The Kachara Vahatuk Shramik Sangh had won a similar battle for 1,240 labourers in 2006 and for 2,700 labourers in 2017. Further, three similar cases involving about 5,875 workers are still pending at the court.
"We are sure that we will win all their cases also. There are total 8,000 such contractual labourers for BMC's sanitation work. BMC should have make all of them permanent. We will prove our point and win," Ranade said.
Also watch: Ground Report: Govt's Ignorance Costs Sanitation Workers Their Lives
Get the latest reports & analysis with people's perspective on Protests, movements & deep analytical videos, discussions of the current affairs in your Telegram app. Subscribe to NewsClick's Telegram channel & get Real-Time updates on stories, as they get published on our website.
Subscribe Newsclick On Telegram