'I Fear We Will All Be Arrested and Kept in Jail for Years'—Rights Activist Himanshu
Well-known human rights activist Himanshu Kumar speaks about the SC ruling in his 2009 petition that sought justice for tribals allegedly gunned down in Chhattisgarh.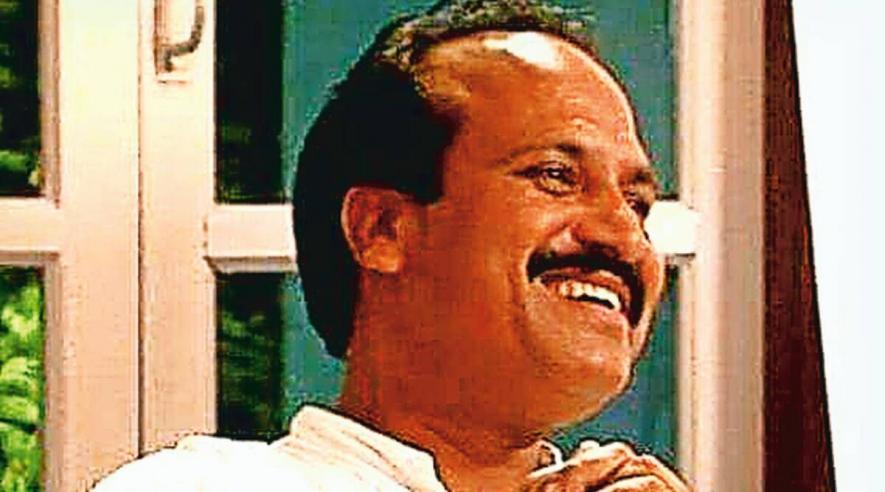 Himanshu Kumar.Image Courtesy: The Indian Express
Gandhian activist Himanshu Kumar has worked in Chhattisgarh's tribal regions for decades. In 2009, he, with twelve others, sought a probe into the alleged tortures and extrajudicial killings of ten tribals, including a 12-year-old girl. According to their petition, the killings occurred during an anti-Naxal operation in Gompad and two other villages [now in Sukma] of rural Dantewada. Recently, the Supreme Court dismissed their plea for an investigation, charged the appellants with "criminal conspiracy", and imposed a Rs. five lakh penalty. NewsClick caught up with Kumar as he continues to draw attention to the conditions of tribals in Dantewada, the reasons for the petition seeking justice, and the urgent concerns of human rights activists. Edited excerpts.
Why, in your view, has the Supreme Court given the kind of verdict it has?
The Supreme Court and the government do not want people to ask questions about what is happening in our tribal belts. But my question is, are they trying to say that no extrajudicial killings have ever occurred in these areas? The court not only opposed our plea for an independent probe but has also sought perjury proceedings against us. We are being accused of criminal conspiracy, as having tried to palm off killings carried out by Naxalites as the work of security forces. This is proof of the changing character of the Supreme Court. Is it a mistake to seek justice for tribal people?
The Supreme Court seems to have changed its own stand, taken in previous rulings. Would you agree?
It is pretty obvious. The Supreme Court has changed in the last few years. Our plea sought an independent investigation into the killing of ten tribals and injuries to many more way back in 2009. But the present government wants to take action against those working for this impoverished population living in this area [Dantewada in Chhattisgarh]. [It seems] no one should stop the industrialists who want to take possession of this entire area! In 2010, the Chhattisgarh government submitted an affidavit to the Supreme Court saying we petitioners are 'Naxal sympathisers'. The Supreme Court gave them a dressing down and asked them not to raise this bogey. In 2017, the Chhattisgarh government gave another affidavit to the court saying [tribal rights activist] Soni Sori, and we are Naxal sympathisers. It was also dismissed.
In 2022, the central government submitted an affidavit that the Central Bureau of Investigation (CBI) should allow investigative agencies, including the National Investigation Agency (NIA), to investigate this [accusation] and file an FIR against people like us, whose affidavit had sought a probe against extrajudicial killings. [It wanted] the NIA to extend the investigation to include all those activists who had filed cases in other high courts. This affidavit claims that since we have lived in these areas for so many years, it showed we were in league with Naxals. I fear we will all be arrested and kept in jail for several years. They want us removed as they see in us obstacles to the takeover of tribal land by capitalists.
By stretching this conspiracy across so many states, as they did in the cases related to the Bhima Koregaon incident, they want to create a strong case whereby all of us can be put behind bars for ten years or longer.
Yet you and your fellow petitioners are determined not to pay the fine of Rs five lakh?
I am the only one asked to pay Rs. 5 lakh. Why should I do so? My demand for a probe is a just demand. People must get justice.
Activists are being intimidated across India. Is there a pattern?
In our case, it is clear they [the government] are determined to put us behind bars for a long period so that some of our industrialists can do loot, maro and khao.
Do you think the number of activists facing problems similar to you will grow?
I don't have any such figure, but we would first have to know how many petitions have been filed in states, including Odisha, West Bengal and the north-east! Well-known senior advocate Colin Gonsalves had raised the issue of over 1,500 extrajudicial killings in the north-east. [This is as part of a petition filed in the Supreme Court by human rights groups, which claim to have complied 1,528 such killings, between 1980 and 2011, in Manipur alone. Gonsalves recently appeared for the petitioners before the Supreme Court.]
The Supreme Court ordered a Special Investigation Team (SIT), and 39 such cases have been probed. The government had claimed that such investigations lower the morale of the security forces. But the Army has taken a proactive stand, and if any civilian killing occurs in the north-east, an FIR is immediately filed, whether it be against a jawan or officer. As a result, the earlier figure of 300 encounters is now down to two to three. The Supreme Court, with its verdict in our case, has chosen to ignore the High Court ruling on this matter.
According to you, is there a connection between the State's 'ease of doing business' project and the poor human rights record in tribal areas?
Yes, to allow ease of profit for some corporate houses, whatever acts as an obstacle for these business houses, whether the ecology or environment or people of the area, will have to be removed. I do not work in the field of the environment. I work in the area of human rights, and this is what I have witnessed in all these years.
Why would security forces want to gun down tribals?
These forces are present for 'area domination' and to ensure the resources being grabbed go into the treasury of a few wealthy capitalists. That is why, when they are told to kill villagers and burn their homes, they do it without batting an eyelid.
How are people reacting to this sustained pressure?
The tribal people have now begun to understand what is going on. They have developed a broad-picture perspective, which they did not have earlier. That is why there are ten to twelve dharnas in this region to save their Jal, Jungle, Zameen [water, forests and land]. This is why paramilitary concentration is the highest in the Dantewada area.
Is there no realisation within the State about the situation on the ground?
We are not living in a utopian dream world where human rights are respected, and people follow the Constitution, although that is what they should do. The most recent law introduced by the [Prime Minister Narendra] Modi government is that while earlier one needed to take gram sabha approval before acquiring tribal land, this approval is no longer required.
What is your next move?
Human rights activists, including Soni Sori, Dayamani Barla and I, plan to meet President-elect and former Jharkhand Governor Draupadi Murmu, who happens to be a tribal. We will explain the situation to her. Let us see what advice she gives us. I must add that the Supreme Court is a crucial institution in the country. It is a public institution which works for the public good. We need to save it.
(Rashme Sehgal is an independent journalist.)
Get the latest reports & analysis with people's perspective on Protests, movements & deep analytical videos, discussions of the current affairs in your Telegram app. Subscribe to NewsClick's Telegram channel & get Real-Time updates on stories, as they get published on our website.
Subscribe Newsclick On Telegram