If Flight, Cab and Train Fares are Dynamic, why Can't Farm MSP Also Change Anytime?
Agri expert Devinder Sharma says today, as in the past, commodity trading, massive speculation and unfair terms of trade are behind rising food prices.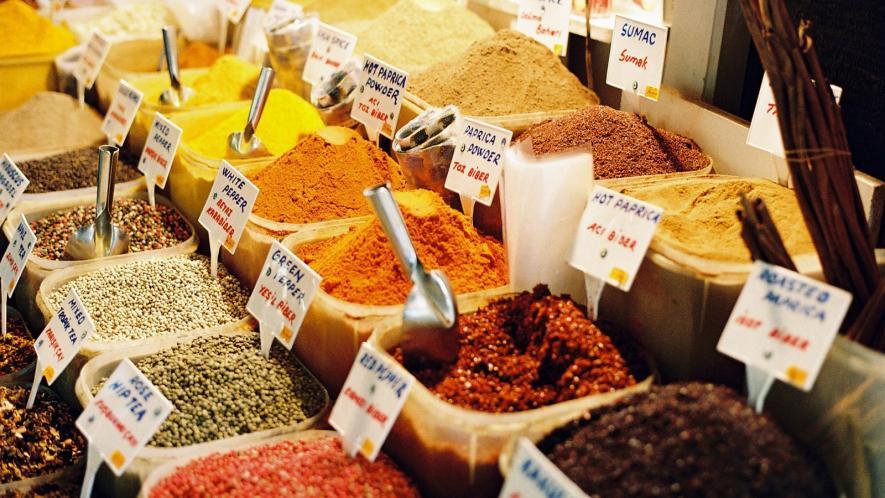 As India battles food price inflation, Devinder Sharma, a well-known trade and agriculture expert, explains why Indian policymakers should boost farm incomes to revive the economy. "If farmers, comprising 50% of the country's population, were to receive a higher income through a guaranteed MSP, it would create a vast rural demand, nothing short of a 'rocket dose' for the economy," he says. Excerpts from an interview with Rashme Sehgal.
There are apprehensions that India's food security is at risk. Wheat procurement is half what it was last year. Is that why the government has banned wheat exports?
These are testing times. India will have to be doubly cautious with the Russia-Ukraine conflict showing no signs of ending soon and a scramble to buy and stock wheat globally given the supply shortfalls. Perhaps, for this reason, the government has imposed a ban on wheat exports. And rightly so. Imagine where we would have gotten wheat supplies from if the domestic stocks in future were not enough to address food security concerns.
Let's first try to understand what has led to this situation. A swirling heatwave has reduced wheat production within the country, with procurement not likely to touch even 20 million tonnes against the target of 44.4 million tonnes. There is a lot of trade interest in allowing unhindered exports, with some private companies claiming that even 21 million tonnes can be exported, but my understanding, despite the euphoria being exhibited, is that there should be restrictions on unbridled wheat exports.
We have to be extra watchful, knowing well that with any climatic aberrations, like the sudden heatwave that struck in early March, production estimates anytime can go awry. The heatwave has reduced wheat productivity in Punjab and Haryana, the food bowl, by five quintals per acre. This has pulled down the production estimate by six million tonnes, which may turn out to be still higher when the final production statistics come in. Given that the next wheat harvest is a year away, in April 2023, we cannot take any chances. Food security cannot be put at risk.
This is because India cannot afford to repeat the wheat blunder of 2005-06 when it was forced to import 7.1 million tonnes of wheat in 2005-06 and 2006-07 at double the prices we had paid to our farmers. A policy shift favouring private companies, allowing them to purchase wheat directly from farmers, resulted in short supplies for the public distribution requirements. There was no shortfall in production at the time, and yet India had to resort to massive wheat imports. Luckily, these imports came in before the global food crisis erupted in 2007-08, which resulted in food riots in 37 countries. But this time, if India needs to import, there would be no supplies available off-the-shelf.
On the other hand, edible oil prices have also skyrocketed. Can you talk about "self-sufficiency" in edible oil? How can this situation be reversed?
The Russia-Ukraine region provides for 70% of India's sunflower imports (14% of India's edible oil imports). India already imports roughly 55% of its edible oil needs, the value of imports increasing to Rs 1.17-lakh crore in 2020-21. There has been a growing dependence on imports to meet domestic requirements. Further, with Indonesia banning crude palm oil export, edible oil availability is under increased stress. Therefore, market prices of edible oils have skyrocketed.
India would not have reached such a dire situation if it had not abandoned the Yellow Revolution, which would have made it almost self-sufficient in edible oil production. In around 1993-94, nearly 97% of domestic edible oil requirements were being met within the country. This was when the bound import duty on edible oils under the World Trade Organisation (WTO) obligations was in the 300% range. We had enough policy space to provide an enabling environment to increase oilseed production and enhance processing capacity. But for some strange reason, the government gradually lowered the import tariffs (reaching almost zero per cent), as a result of which imports began to swell.
The ongoing Russian-Ukraine war has again focused on the need to become atmanirbhar in edible oils apart from food. I see no reason why India cannot pay our own farmers a higher price to increase domestic production of oilseed rather than pay farmers in other countries. Sunflower production can be easily increased if farmers are provided with assured marketing and guaranteed prices. Take mustard; with market prices high for over a year, touching Rs 7,000 per quintal, farmers have already sown the crop in an area targeted for 2024. Give farmers a higher price, and they will make the country self-reliant.
Does not the high food inflation precede the Russia-Ukraine crisis? What other factors have brought wholesale and retail inflation to 15% and 7%, respectively?
Even earlier, food prices globally were at a high. According to the UN Food and Agricultural Organisation (FAO), food prices in February exceeded prices that prevailed during a severe worldwide food crisis in 2007-08. That was when 37 countries faced food riots. In other words, the world was hurtling into a food crisis before the war, which made it still worse, with prices jumping another 22%. As a result, an additional 193 million people have slid below the hunger line.
Globally, prices were increasing before the war erupted. Although the justification being given is supply chain disruptions during the pandemic, commodity trading and speculation are believed to be the reason behind the rising prices. Studies have shown several investment funds and firms have increased their stakes in commodity trading, and speculation was rife. Like the 2007-08 world food crisis, when speculation is believed to have been responsible for at least 75% of the spike in prices, as agribusiness companies literally earned fortunes in commodity trading, the recent trends, too, are pointing in the same direction. Among the largest food companies, Cargill is known to have already made a record profit this year, exceeding its earlier best in 2021. Also, other prominent grain [and oilseed] handlers, Bunge and ADM [Archer-Daniels-Midland Co] have recorded increased profits. In any case, it is now widely acknowledged that profits of big business have multiplied, which is being passed on to consumers as high inflation.
The Russia-Ukraine crisis has also adversely impacted fuel and fertiliser prices? How are farmers and others coping?
Estimates point to the fertiliser subsidy bill increasing to Rs two lakh crores in the current financial year, as the government is likely to keep fertiliser prices affordable for the farming community. It has already allayed fears over any shortage of supplies for the Kharif crop season.
As far as fuel prices are concerned, the rise in prices at periodic intervals increases the cost of production for farmers. Soon after the state Assembly elections were over, we saw fuel prices being raised. This year, we have seen the cost going up on several fronts, including the rising cost of operation for tractors and combine harvesters, increased farm wages, etc., which has not been reflected in the Minimum Support Price (MSP) that the farmers have finally received.
Since the MSP was announced on 8 September, much before farmers sowed the crop, I think the time has come when government should revise the final MSP price (just before the harvesting begins) whenever higher prices hit farm cultivation. If there can be dynamic pricing for airlines, trains and also for cab aggregators, I see no reason why we can't have dynamic prices for agricultural commodities whereby a revised MSP be paid to farmers. In the digital age, this shouldn't be difficult.
Are farmers very disappointed with the policies of the central government and especially their continued attempts to undermine MSP?
The iconic farm protest at the borders of New Delhi had drawn attention to it. Not only in India, but farmers worldwide have been demanding a guaranteed price for their crops. In India, farmers are asking for guaranteed MSP for the 23 crops for which these prices are announced. In the United States, farmers have been asking for a parity price. Both mean the same thing. This essentially tells us that farmers worldwide have been denied a living income all these years. That's why agrarian distress continues to worsen everywhere.
This essentially is because, for neo-liberal economists, agriculture serves only two purposes—it provides cheaper raw materials and provides for cheaper labour in the cities. Unless the food prices are deliberately kept low, the chances of providing a cheaper workforce become distant. Agriculture has therefore been kept deliberately impoverished. In the name of "competitive" prices, farm prices have been kept lower than the cost of production. As I have often said, when a farmer undertakes crop cultivation, he does not realise that he is actually cultivating losses. With low farm prices and, in addition, reducing private sector investment in agriculture over the years, you cannot expect a miracle. Yet, despite such low prices, farmers continue to produce a record harvest year after year. This means they continue to produce economic wealth for the country. We must realise that India stands next to China when it comes to the gross value of agricultural production at current prices. According to the FAO, the gross value of agricultural production stands at $418,541,343 million. In other words, look at the enormous economic wealth our farmers produce. Isn't it time to compensate our farmers accordingly? After all, they too, are wealth creators?
Further, the Russia-Ukraine war has shown that the focus now needs to shift to atmanirbharta, reducing the dependence on food imports. Which means that instead of depending on "competitive" global supply chains, the focus should shift to food self-sufficiency. This has the added advantage of creating gainful employment for the masses.
The governments must realise that if farmers get a higher income in their hands, they will spend it in the markets. Remember, when the 7th Pay Commission was announced, benefiting some 4-5% of the population, economists termed it a booster dose for the economy. If farmers, comprising 50% of the country's population, were to receive a higher income through a guaranteed MSP, it would create a vast rural demand, which would be nothing short of a "rocket dose" for the economy.
(Rashme Sehgal is a freelance journalist.)
Get the latest reports & analysis with people's perspective on Protests, movements & deep analytical videos, discussions of the current affairs in your Telegram app. Subscribe to NewsClick's Telegram channel & get Real-Time updates on stories, as they get published on our website.
Subscribe Newsclick On Telegram