'I'll Give Away My Property if Police Gives Evidence of My Son Damaging Public Property'
Distraught family members of those killed in firing and left injured seek justice, say their kin had nothing to do with alleged violence in Lucknow.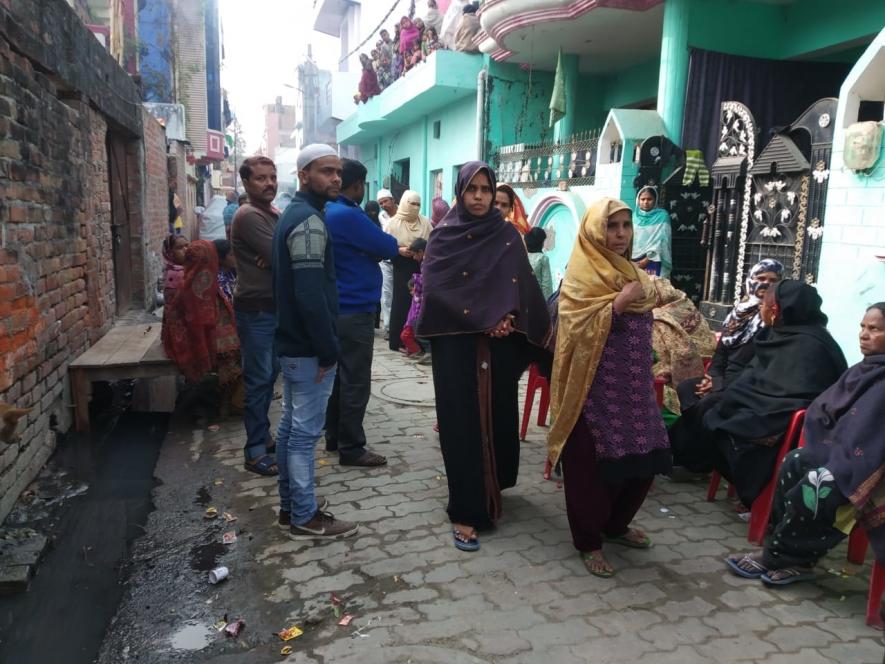 Mohammad Wakeel's Neighbourhood
Lucknow: Mohammad Wakeel, 33, is dead. He was killed when a bullet, reportedly from a prohibited .32 bore was pumped into his stomach by an unknown person in Lucknow on December 19. 
Wakeel's father, Sharfuddin, who is still mourning the death of his only working son says, "My son was innocent. He had gone out to buy some medicine for his seven-month pregnant wife and was shot."
The distraught father says, "I was not with him. He had come home after driving his e-rickshaw and went out to get things that his wife and mother wanted. We received a phone call at around 1530 hours and the person at the other end told me that Wakeel has been shot," adding, "We immediately rushed him to the King George Trauma University and later Wakeel was declared dead."
Denying that his son was part of a protest against the amended Citizenship Act in Lucknow on December 19, Sharfuddin says, "My son was sane enough to know what was right and what was wrong. He did not participate in the protest and was even riding his e-rickshaw that day but had come home after seeing that the city was shut. He was shot in his stomach."
He said a few people told him that he was shot by a policeman near the Satkhanda police outpost, which was burnt in the protest. "I would have not allowed Wakeel to go out that day if I had even the slightest hint of what was going to happen," he says with remorse.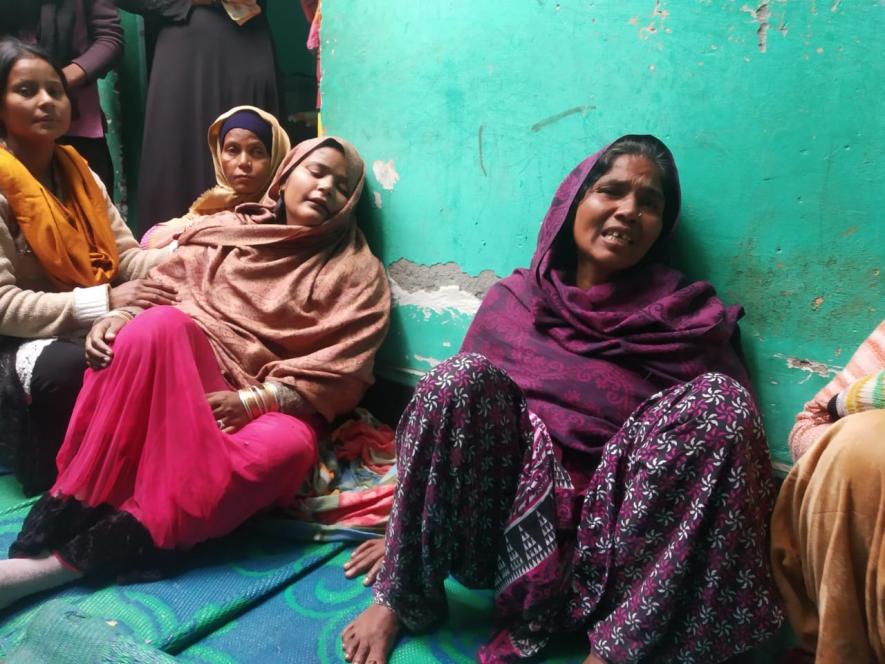 The inconsolable father says his son was killed in cold blood and the murderer should be given the same punishment, no matter if it is a policeman or someone from the mob. 
 "We have not received any help from the government and we just want justice for my dead son. He was the only bread earner of the family. Who will look after his pregnant wife now? Who will bring bread to feed the family and who will lend me a shoulder when I die?" he asks, adding "We all know our lives will not be the same again." 
The Story of Jeelani and Shameem 
Mohammad Jeelani, 15, and Mohammad Shameem, 17, are admitted on adjacent beds at the King George Medical University (KGMU) in Lucknow and are undergoing treatment for bullet injuries they received during the alleged violent protest that broke out in Lucknow on December 19. Both sustained bullet injuries in their bowels, say doctors treating him.
"I was hit by a bullet while returning from my aunt's house. I was hit near the Khadra while deboarding an autorickshaw. There was chaos all around and I do not know who shot me. I fainted and when I came back to my senses I was in hospital," says Jeelani, who is a school student. 
Shameem, who is also school-going, says, "I was shot near the Hussainabad Gate. I called my mother and told her that I had been shot. I was not a part of the mob that indulged in the violence. Someone took me to hospital, I do not know who." Shameem is still critical but doctors say that he is recuperating.
The local police confirmed to NewsClick that these two boys were not involved in rioting.
Shameem's sister, who is also a school student, says the family is not economically well enough to afford his treatment as their father also met with an accident some six or seven years ago and all their savings were drained in his treatment. 
'He Bled All Night, and Then Succumbed'
Mohammad Shareef, father of slain Mohammad Raees, blames the Uttar Pradesh police for the death of his son, who was shot on December 20 in Begampura (Begampurva) area of Kanpur district.
"A group of children brought Raees on a cart after he was shot. Raees told us that he was shot by the police in his stomach. We could take him to hospital only the next morning as we were scared to step out in the evening," says Shareef, who is a daily wager. He says people of the area told him that police would come after him if he takes his son to the hospital.
The grieving father regrets not taking his son to hospital immediately. Raees was also a daily wager and was selling roasted papad outside the mosque when he was shot after the Friday prayers. A senior doctor who treated Raees at the state-run hospital told NewsClick that Raees has been hit by a bullet, not a 'rubber bullet', but the police maintains that he died because of Hepatitis B.
According to the break-up of death toll provided by the police in Kanpur, two youths were killed in the alleged violent clashes that broke out after the protest of December 19. The police still maintain that no firing was done by them. 
Osamah and Imtiyaz
Osamah Siddiqui, a student of BA Hon III year, has been arrested by the police and is lodged in jail for alleged rioting. His mother, Yasmeen Siddiqui, showing CCTV footage of their house, claims that Osamah was playing in their backyard and had stepped out of the house only to bring back the ball he was playing with. 
"The police was arresting people involved in rioting and then my son was also taken by them. I saw my son being taken away by the police on television. We are trying to secure a bail for him. The police should produce proof that Osamah was involved in rioting and then we will surrender ourselves. I am now worried about the career of my son. He is very young," says Yasmeen, adding, "I will give away my property if police produces evidence of Osamah damaging public property."
Aamna Khatoon, 39, sister of Imtiyaz, who has been arrested by the police in connection with alleged rioting, says no food has been cooked in their house ever since their brother was arrested by the police. 
"My brother is the only bread-earner of the family. We are four unmarried sisters living with him. Imtiyaz was not well and was at the doctor's clinic to get medicine that day. He was not in a position to walk. My other sister was admitted in hospital and Imtiyaz was concerned for her as well," Aamna says wailing and pleading with this reporter to get her brother out of jail.
Imtiyaz works as a cobbler and feeds the family. "We do not have money to hire a lawyer and no one is coming to help us either," Aamna adds.
Get the latest reports & analysis with people's perspective on Protests, movements & deep analytical videos, discussions of the current affairs in your Telegram app. Subscribe to NewsClick's Telegram channel & get Real-Time updates on stories, as they get published on our website.
Subscribe Newsclick On Telegram