'Illegally' Dismissed Dalit IB Officer Alleges Continued 'Institutional' Harassment, Power Abuse
Babu has also approached the Bombay Special Court for SC/STs & Sessions Court seeking registration of an FIR on his complaints.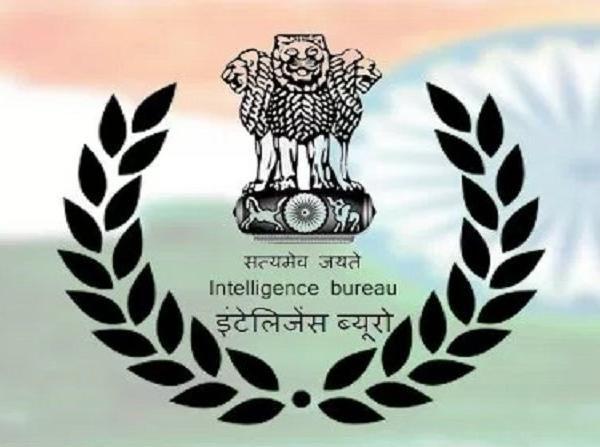 Image Courtesy: Jagran Josh
Hyderabad: After being denied justice for the past two years, J Viplav Babu,  a "dismissed"  intelligence officer, has approached the Bombay Special Court for SC/STs and the Sessions Court, with a private complaint under Section 156(3) of IPC requesting the court to register an FIR on his complaints about alleged slurs on his SC identity by some senior officers in the Intelligence Bureau (IB) and against Bombay Kurla Complex Police for "dereliction and neglect of duty."
However, what greeted instead was an eviction notice. On February 10, around 10 police officials from Malwani Police Station in West Mumbai and three officers from IB knocked the doors of his residence in the government quarters building in Mumbai's Malwani and handed him an eviction order asking him and his family to vacate the place.
Babu, who claims to be 'illegally' dismissed from the post of Assistant Central Intelligence Officer-II/Executive in Subsidiary Intelligence Bureau in (SIB) Mumbai, told the officials that an earlier eviction order was being challenged by him in the City Civil Court and that the matter was sub judice and he had legal right to stay in the residence.
"After my explanation, the officials discussed the matter with their higher authorities on phone and left the place after an hour, perhaps on directions from the authorities," Babu recalls that traumatic day.
Next day, the Civil Court put a stay on the eviction order and the case is now pending for next hearing. In his petition, Babu has appealed to quash or set aside the eviction order as the case for "illegal dismissal" is pending before the Central Administrative Tribunal (CAT), Mumbai, where the proceedings were listed for final orders on 17.06.2019. He is awaiting final orders from the Secretary, Ministry of Home Affairs (MHA), in response to the matter.
This is one of the several cases Babu is fighting in courts and tribunals against alleged caste discrimination and illegal dismissal from his Central government service job.
Babu, 40, is a Scheduled Caste from Mala community in Telangana State. He joined the IB as an assistant central intelligence officer in 2013 and was working as an immigration officer at Subsidiary Intelligence Bureau (SIB), Mumbai, when he claims he was 'illegally' dismissed.
Earlier this month, Babu approached the Bombay High Court urging it  to quash and set aside criminal proceedings against the him based on a First Information Report (FIR) registered by Bandra Kurla Complex (BKC) Police Station for offence under Sections 332, 353 and 504 of the Indian Penal Code (IPC).
The BKC police filed the FIR and later charge sheeted him based on a complaint by Hrushikesh Krishnadev Pathak, a senior official at SIB, Mumbai. In the complaint, Pathak accused Babu of 'assaulting and abusing' him on March 14, 2018.
As per the petition (a copy of which has been seen by NewsClick), the BKC police did not get mandatory sanction from the secretary, MHA, as per the procedure under Section 197 of the Code of Criminal Procedure (Cr.PC) which mandates prior sanction from the competent authority in order to initiate criminal proceedings or registration of FIR in case of Central government servants. Furthermore, it states that Babu was discharging his official duty at the SIB office at the time when the alleged incident took place.
While IPC Section 332 deals with 'voluntarily causing hurt to deter public servant from his duty', Section 353 concerns 'assault or criminal force to deter public servant from discharge of his duty' and Section 504 with 'intentional insult with intent to provoke breach of the peace', the petitioner prayed to the court that "the sections 332, 353 & 504 are irrelevantly charged on the petitioner in order to make the petitioner suffer for retaliatory vexations criminal proceedings."
Further, the petitioner stated that the IB had separately conducted              investigations into the allegations made in the FIR based on Pathak's complaint through departmental enquiry that started on April 16, 2019 and concluded on September 25, 2019.
 "After a grueling six months in depth enquiry, the Inquiry officer and disciplinary authority concluded the case based on the theory of 'Preponderance of Probability' due to absence of any evidence proving the charge of assault," reads the petition.
Subsequently, on September 25, 2019, Babu was served with a dismissal order which he challenged in the CAT, Mumbai and before the secretary, MHA.
 In his numerous appeals to the courts, Prime Minister Office, National Commission for Scheduled Castes (NCSC) and National Human Rights Commission (NHRC),  Babu alleged that Pathak was annoyed by Babu's persistent perusal for clean toilets and against corrupt practices at workplace, SIB, Mumbai office. He alleged that Pathak had "abused his position" by directing junior ranked officials to initiate "false and vexatious" departmental enquiries based on "frivolous and fabricated" complaints. "In less than a year, the petitioner faced three departmental enquiries with no charges proved till date," reads the petition filed with the High Court.
What Happened on March 14, 2018
On March 14, 2018, according to Babu's complaint, during a departmental enquiry against him, at around 11.30 a.m, Pathak turned toward Babu and allegedly said: "kya re aachut, kya samajra,teri aaukad kya hai, tujhe ider he maarvadunga tho kya karlega?" (You untouchable fellow, what do you think of yourself, if I get you killed here and now, what can you do?). He also alleged that he was slapped twice on the face.
Shocked and humiliated, at around 12:05 p.m, Babu reached BKC Police station and filed a complaint against Pathak about alleged abuse and assault on his SC identity and to register FIR under the Scheduled Caste and the Scheduled Tribes (Prevention of Atrocity) Amendment Act, 2018 and relevant sections of Indian Penal Code, 1860.
According to Babu's petition with the High Court, Pathak submitted a cross-complaint about the same incident at around 1:45 p.m on that day. "Mr Pathak changed the facts of the incident and provided false and fabricated information to the SHO of being assaulted for 'repeatedly for three minutes' by the petitioner during the departmental enquiry. Mr. Pathak being very influential and holding a powerful position in Intelligence Bureau exercised undue influence of his official power over the SHO to register his cross-complaint as FIR," states Babu's petition.
However, in the past two years, the BKC police has allegedly pursued only the case against Babu but has not even registered an FIR based on Babu's complaint against his senior official, he said.
As no probe was conducted based on his complaint for the past two years, Babu has also approached the Bombay Special Court for SC/STs & Sessions Court, with a private complaint under Section 156(3) of IPC requesting the Court to register an FIR on his complaints about alleged atrocity on his SC identity by some senior IB officers and against BKC Police for "dereliction and neglect of duty."
Corruption Angle
In a complaint with the Central Vigilance Commission (CVC), Babu has also alleged that some immigration officers under IB had received gift packs from industrialist Mukesh Ambani on March 7 and 8, 2019, under the authorisation of Pathak. According to the complaint, gifts were a direct violation of the CCS (Conduct) Rules, 1964, which expressly "prohibit government employees from accepting from any person other than a near relative or personal friend having no dealings with the government servant." CVC has transferred the case to the home Ministry for investigation.
Get the latest reports & analysis with people's perspective on Protests, movements & deep analytical videos, discussions of the current affairs in your Telegram app. Subscribe to NewsClick's Telegram channel & get Real-Time updates on stories, as they get published on our website.
Subscribe Newsclick On Telegram