India Among Top Asian Countries in Cervical Cancer Cases, Needs Strengthening of Vaccination and Screening
The researchers recommend wide scaled vaccination against HPV (Human Papillomavirus), responsible for 95% of cervical cancer cases worldwide.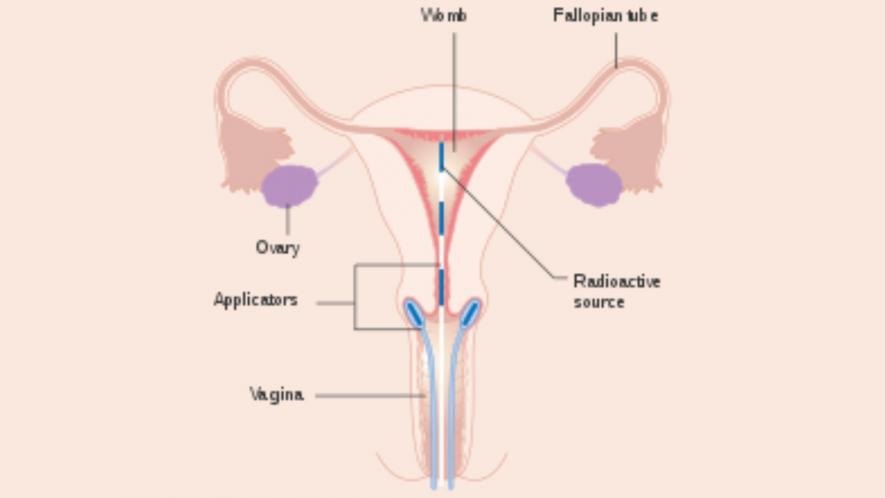 Image Courtesy: Wikimedia Commons
Regarding the number of cervical cancer patients and mortality, India stands amongst the top five countries in Asia. In a recent paper published in The Lancet journal, an international team of researchers reviewed the status of cervical cancer burden, vaccination, screening for cervical cancer and the barriers to vaccination and screening among the member countries of the ANCCA (Asian National Cancer Centers Alliance). The report revealed the worrying situation in India.
The big team of the Lancet paper consists of researchers from the All India Institute of Medical Sciences (AIIMS), Delhi, and Pandit Madan Mohan Malviya Cancer Centre and Homi Bhabha Cancer Hospital, Tata Memorial Centre, Varanasi.
The ANCAA was established in 2005 by national cancer centres of several Asian countries from the Western Pacific and South Asia regions, aiming to collaborate amongst them on preventing cancers, their control and research. India is a full member of this Asian collaboration consisting of 21 countries.
The authors wrote that about 90% of cervical cancer deaths globally occurred in the LMICs (Low and Middle-Income Countries) in 2020. Among the LMICs, the case fatality rate is higher, with 60% of the women with cervical cancers dying when the disease develops, which stands in sharp contrast with the high-income countries where the case fatality rate is simply half, around 30%.
The review paper also referred to the GLOBOCAN data, which reveals that over 350,000 new cases of cervical cancer occurred in Asia, which accounts for 58% of global cases. Again in Asia, over 2 lakh women died of cervical cancer in the same year, 59% of the global deaths.
The researchers recommend wide scaled vaccination against HPV (Human Papillomavirus), responsible for 95% of cervical cancer cases worldwide.
"Cervical cancer is by far the most common HPV-related disease. Nearly all cases of cervical cancer can be attributed to HPV infection," writes WHO (World Health Organisation).
HPV is a common reproductive tract viral infection, and most sexually active men and women contract this virus at some point in their lives, with some cases of repeated infection. However, the majority, around 90% of the infected people, clear the infection.
In assessing the vaccination status in the Asian countries under ANCAA, the review paper revealed a profound disparity in cervical cancer incidence and mortality in the continent. The incidence-to-mortality ratio (meaning the number of deaths amongst those who developed the disease) is lower in Japan, South Korea and Singapore. In contrast, India, Indonesia, Mongolia, Myanmar and Nepal has a high ratio. India has a mortality rate (age-standardised) of 11.4 per lakh women.
Abhishek Shankar, a co-author of the review paper and an assistant professor in the Department of radiation oncology, AIIMS, commenting on this disparity, said, "The reason for the low mortality to incidence ratio in Japan, South Korea and Singapore is because over 90% of the target girls and women are vaccinated against human papillomavirus (HPV), which causes about 95% of cervical cancer cases worldwide."
Shankar said that vaccination and screening are the two most important arms in the fight against cervical cancer. He said about the 90-70-90 strategy, which according to him, is: "90% of girls fully vaccinated with human papillomavirus (HPV) vaccine by age 15 years, 70% of women are screened by 35 years or again and again by 45 years, and 90% of women identified with cervical disease receive treatment."
"Both the number of women developing cervical cancer and those dying from the disease will be reduced with a 67% reduction in incidence together with 62 million cervical cancer deaths averted by 2120," Shankar commented.
Further, Shankar said, "Sikkim is the only state in India to vaccinate all girls in the 9-13 age group. Bhatinda and Mansa districts of Punjab, where the incidence of cervical cancer was 17 cases per 1 lakh population, have also begun vaccinating schoolgirls."
The Lancet review study also mentioned the unavailability of data about the HPV vaccination in India. However, there has been some initiative on screening cervical cancers. Shankar talking about the screening efforts in India.
"However, in India, so far, approximately one crore women have been screened for cervical cancer in near to 600 districts of India after India began its national screening programme against cervical cancer among women in the target age group of 30-65 years of age under National Program for prevention and control of Cancer, Diabetes, CVD and Stroke."
Shankar urges that HPV vaccination should be included in the universal immunisation programme in India.
"The low coverage is because of the social and cultural barriers attached to it and the hesitancy among people. The government has not yet included the HPV vaccine in its universal immunisation programme. Accessibility and affordability of vaccine, thus, remains a major issue in India, with Gardasil having a monopoly."
Get the latest reports & analysis with people's perspective on Protests, movements & deep analytical videos, discussions of the current affairs in your Telegram app. Subscribe to NewsClick's Telegram channel & get Real-Time updates on stories, as they get published on our website.
Subscribe Newsclick On Telegram