India's Richest 1% Own More Than 40% of Total Wealth, Bottom Half Has Just 3%: Oxfam
Taxing India's 10 richest at only 5% can fetch entire money to bring children back to school, says the report released at WEF Davos meet.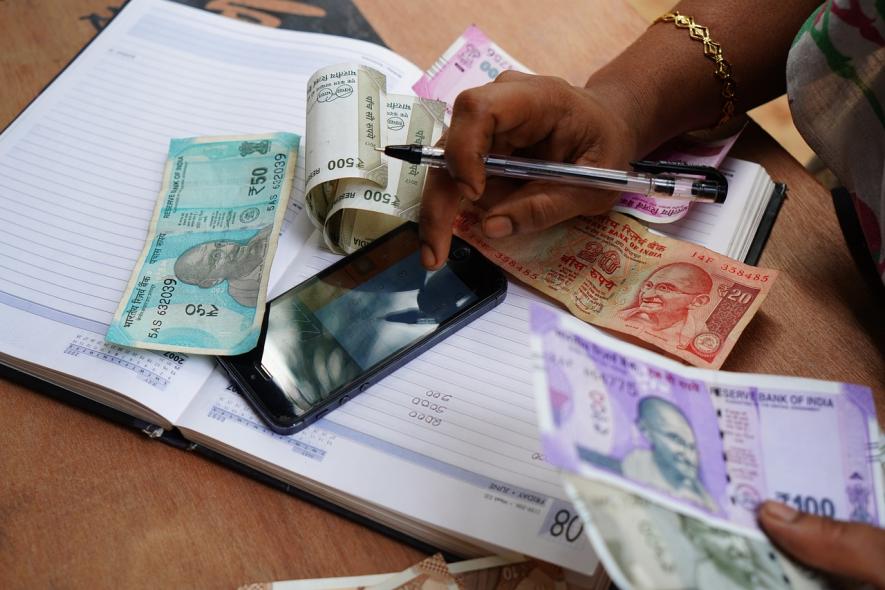 Representational Image. Image Courtesy:  Needpix.com
Davos: The richest 1% in India now own more than 40% of the country's total wealth, while the bottom half of the population together share just 3% of wealth, a new study showed on Monday.
Releasing the India supplement of its annual inequality report on the first day of the World Economic Forum (WEF) Annual Meeting here, rights group Oxfam International said that taxing India's 10 richest at 5% can fetch entire money to bring children back to school.
"A one-off tax on unrealised gains from 2017–2021 on just one billionaire, Gautam Adani, could have raised Rs 1.79 lakh crore,
enough to employ more than five million Indian primary school teachers for a year," it added.
The report titled 'Survival of the Richest' further said that if India's billionaires are taxed once at 2% on their entire wealth, it
would support the requirement of Rs 40,423 crore for the nutrition of malnourished in the country for the next three years.
"A one-time tax of 5 per cent on the 10 richest billionaires in the country (Rs 1.37 lakh crore) is more than 1.5 times the funds
estimated by the Health and Family Welfare Ministry (Rs 86,200 crore) and the Ministry of Ayush (Rs 3,050 crore) for the year 2022-23," it added.
Gender, Caste Inequality
On gender inequality, the report said that female workers earned only 63 paise for every Re 1 a male worker earned.
For Scheduled Castes and rural workers, the difference is even starker -- the former earned 55% of what the advantaged social groups earned, and the latter earned only half of the urban earnings between 2018 and 2019.
"Taxing the top 100 Indian billionaires at 2.5 per cent, or taxing the top 10 Indian billionaires at 5 per cent would nearly cover the entire amount required to bring the children back into school," it added.
Oxfam said the report is a mix of qualitative and quantitative information to explore the impact of inequality in India.
Secondary sources like Forbes and Credit Suisse have been used to look at the wealth inequality and billionaire wealth in the country, while government sources like NSS, Union budget documents, parliamentary questions, etc have been used to corroborate arguments made throughout the report.
Since the pandemic begun to Nov 2022, billionaires in India have seen their wealth surge by 121% or Rs 3,608 crore per day in real terms, Oxfam said.
On the other side, approximately 64% of the total Rs 14.83 lakh crore in Goods and Services Tax (GST) came from bottom 50% of the population in 2021-22, with only 3% of GST coming from the top 10%.
Oxfam said the total number of billionaires in India increased from 102 in 2020 to 166 in 2022.
The combined wealth of India's 100 richest has touched $660 billion (Rs 54.12 lakh crore) -– an amount that could fund the entire Union Budget for more than 18 months, it added.
Oxfam India CEO Amitabh Behar said, "The country's marginalised – dalits, adivasis, Muslims, women and informal sector workers are continuing to suffer in a system which ensures the survival of the richest.
"The poor are paying disproportionately higher taxes, spending more on essentials items and services when compared to the rich. The time has come to tax the rich and ensure they pay their fair share."
Behar urged the Union finance minister to implement progressive tax measures such as wealth tax and inheritance tax, which he said have been historically proven to be effective in tackling inequality.
Citing a nationwide survey by Fight Inequality Alliance India (FIA India) in 2021, Oxfam said it found that more than 80% of people in India support tax on the rich and corporations who earned record profits during the Covid-19 pandemic.
"More than 90 per cent participants demanded budget measures to combat inequality such as universal social security, right to health and expansion of budget to prevent gender-based violence," it added.
"It's time we demolish the convenient myth that tax cuts for the richest result in their wealth somehow 'trickling down' to everyone
else. Taxing the super-rich is the strategic precondition to reducing inequality and resuscitating democracy.
"We need to do this for innovation. For stronger public services and for happier and healthier societies," said Gabriela Bucher, Executive Director of Oxfam International.
"Ensure workers in formal and informal sector are paid basic minimum wages. The minimum wages should be at par with living wages which is essential for living a life with dignity," it added.
Net Worth of Richest 1% Globally Double Rest of World
The richest 1% have bagged nearly twice as much wealth as the rest of the world population put together over the past two years, the report said.
Billionaire fortunes are increasing by $2.7 billion a day even as at least 1.7 billion workers now live in countries where inflation is
outpacing wages.
Oxfam said a tax of up to 5% on the world's multi-millionaires and billionaires could raise $1.7 trillion a year, enough to lift two
billion people out of poverty.
"While ordinary people are making daily sacrifices on essentials like food, the super-rich have outdone even their wildest dreams. Just two years in, this decade is shaping up to be the best yet for billionaires," Oxfam International Director Gabriela Bucher said.
During the pandemic and cost-of-living crisis years since 2020, $26 trillion (63%) of all new wealth was captured by the richest 1%, while $16 trillion (37%) went to the rest of the world put together, according to the Oxfam study.
It cited examples of the Walton dynasty, which owns half of Walmart, receiving $8.5 billion over the last year and Indian billionaire
Gautam Adani, owner of major energy corporations, seeing his wealth soar by $ 42 billion (46%) in 2022 alone.
Excess corporate profits have driven at least half of inflation in Australia, the US, and the UK, the report said.
"Women and girls often eat least and last, and make up nearly 60 per cent of the world's hungry population. The World Bank says we are likely seeing the biggest increase in global inequality and poverty since WW2," Oxfam said.
Get the latest reports & analysis with people's perspective on Protests, movements & deep analytical videos, discussions of the current affairs in your Telegram app. Subscribe to NewsClick's Telegram channel & get Real-Time updates on stories, as they get published on our website.
Subscribe Newsclick On Telegram