Celebrating International Workers' Day in the Indian City: Changing Work and Changing Workers
The conventional workers' organisations have hastily declined in the urban landscape and have been rapidly replaced by swanky red coloured Swiggy and Zomato delivery boy uniforms.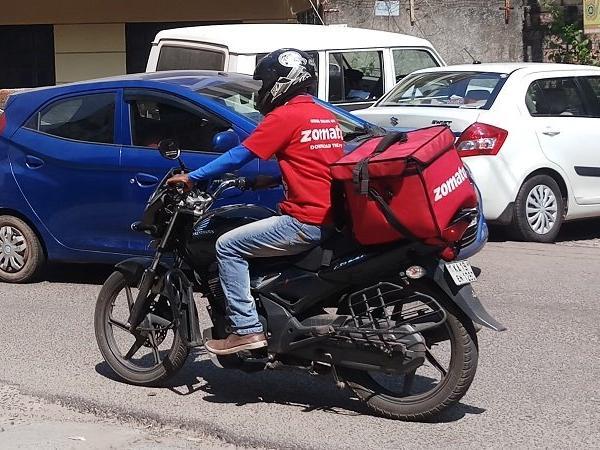 Urban Indians are increasingly becoming distanced from the workers in their cities. In spite of being a public holiday in numerous states, we usually remain oblivious to the many gatherings and programmes around us celebrating the international workers' day on May 1. Depending upon your location - both geographical and in 'class' hierarchy – you will know May Day in its numerous synonyms. In Hindi, it is called Shramik Diwas or Mazdoor Diwas. In Marathi, it is called Kamgar Din, Uzhaipalar Dhinam in Tamil and Thozilaali Dinam in Malayalam. Each transformed and contextualised within the local vocabulary, and adopted as part of their local celebrations and other struggles.
It is not a matter of coincidence that Maharashtra Diwas is celebrated on May 1st – as it is a result of a movement that was led by the peasants and workers of erstwhile Bombay State for the statehood of Maharashtra, and Mumbai (then Bombay) to remain as its capital. Workers' marches and union celebrations were frequent in our streets, and some of that did percolate into the mainstream in the form of celebrations in our schools and workplaces, a practice that is weaning quickly. May Day in the present neo-liberal times is increasingly restricted to mostly the formal working classes and unions, with a vast majority indifferent to the workers in the cities and their concerns.
The gradual shrinking of Labour Day from public memory is an indication of our days to come. The conventional workers' organisations have hastily declined in the urban landscape and have been rapidly replaced by swanky red coloured Swiggy and Zomato delivery boy uniforms. The formalised spaces of workers' collectives which were so common to our cities have been exchanged gradually with hordes of construction workers standing in hot summer mornings of our street corners; waiting to be picked up for a day's labour. Mushrooming of street vendors who sell the tastiest snacks and tea for the lowest prices is also a perverse sign that most are unable to find gainful employment, and others who consume this, are unable to afford anything more. Or the app-based taxi drivers, who are classified ironically as 'entrepreneurs' have to self-exploit themselves with a vast majority living and sleeping in the cabs to meet their exorbitant debt cycles. Closer to us and in our homes, the domestic workers – or maids and helpers as we call them to deny their worker identity and rights, toil long hours for a wage far below a living wage.
Also Watch:  International Workers Day: A Day of Struggle, A Day to Resolve to Struggle
There is a visible difference in the new workers in the urban areas, who, unlike our past visualisations, are not the unionised, formal-blue collared, factory going male workers. In the present, it is markedly dissimilar as an informal, unorganised, insecure workforce that is omnipresent in complex urban systems yet invisible. Most of them work in deplorable - exploitative conditions, far away from any social securities and most without any labour protections. And some of them are unconscious about perpetuating the self-exploiting systems. This invisibilisation of workers has resulted in the increasing apathy of the state and the public in general, leading to the normalisation of day to day violations in workers' livelihoods that are now taken for granted.
Labour – or 'labour class' as is referred to in common parlance, has in itself become a derogatory term, suggesting the socio-political divide between workers and their struggles from the so-called middle classes. Gone are the days, where our heroes were Vijay, the dock-worker of Deewaar or Iqbal of Coolie – who captured the imagination of the masses and voiced the dissent of the public against the state and regressive social forces.
The receding of workers' concerns in the public sphere is also concomitant to the stagnation of the workers' movement. The struggles have been limited, in scope, kind and size – constrictive to living wages, rights and entitlements with social securities – a rhetoric, which the neo-liberal state has been convenient to accede to partially, and sidestep and ignore usually. Presently, the dismantled welfare state is hell-bent on focusing on improving the ease of doing business more than altering the lives of millions of workers. Labour laws, hopeful as they are for the formal sector, address only a minuscule of the vastly informal sector workforce we have and are ironically being demolished under the guise of offering expansive provisions of social security and rights to all workers. It is imperative now to alter our style and means to challenge the state and win over people, and their minds.
What the Farmers' Long March did to catapult into the mainstream the deprivations of farmers and Aamchi Best did to build a rainbow coalition to fight for Mumbai's public transportation along with BEST (Brihanmumbai Electric Supply and Transport) workers needs to be done more often. And in different locations, with newer constituencies and on issues concerning to not just workers, but a vast majority that lives in precarious conditions in our cities, thereby, building new solidarities across class lines.
So, while Bollywood's Vijay and Iqbal are now replaced by "millennial heroes" who hardly notice the informal workers, this May Day, it should be our collective resolve to stand with the new workers and make visible their daily struggles and toil to keep our cities running. While we do that, perhaps this is also an opportune time to bring together divergent struggles of caste, gender and identity to lend strength to the workers' movement. Also laying open the possibilities for a new alternative imagination to the neoliberal-capital led urbanisation and development of our cities, which can only come from the workers and toilers.
Aravind Unni is an activist and urban researcher. Tikender Panwar is former deputy mayor of Shimla. Both are members of a civil society platform called National Coalition for Inclusive and Sustainable Urbanization.
Watch More: May Day: Workers of India Unite
Get the latest reports & analysis with people's perspective on Protests, movements & deep analytical videos, discussions of the current affairs in your Telegram app. Subscribe to NewsClick's Telegram channel & get Real-Time updates on stories, as they get published on our website.
Subscribe Newsclick On Telegram