IPTA, NAPM, Express Solidarity With Newsclick, Flay Targeted Attack and Media Trial
IPTA and NAPM condemn attacks on independent media portals that are critical of policies that hurt the interests of the marginalised, such as NewsClick.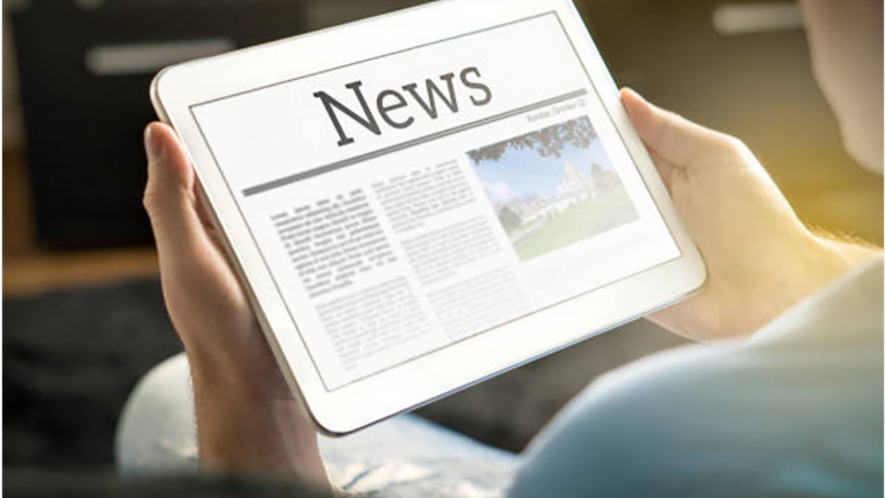 Representational use only. Image Courtesy: PxHere 
New Delhi: In a display of solidarity, artistes, activists, and journalists have protested against the recent attack on independent online news portal, Newsclick, and its founder and editor-in-chief, Prabir Purkayastha.
In West Bengal, the Indian People's Theatre Association (IPTA), a progressive theatre group, has come out with a strong statement against what they consider an assault on the freedom of expression enshrined in the Constitution. "Newsclick has been a fearless advocate for the voices of the oppressed, particularly exploited workers and farmers, shedding light on their struggles for social justice," IPTA said in a statement, signed by over 100 artistes and theatre practitioners.
"It is an attack on the conscientious role of independent journalism in democracy. It is an attack on the right to information of the people of this country," read the statement released in Kolkata on August 15.
As the news landscape becomes increasingly dominated by corporate interests, the space for unbiased, unfiltered reporting has dwindled. The allegations against Newsclick, which are currently under judicial investigation, have also been accompanied by a prejudiced media trial, raising concerns about the impartiality of the process, the statement released by Bengal's cultural and artistic community.
Recognising that the attack on Newsclick not only threatens the outlet itself but also poses a broader threat to the freedom of expression of all citizens, the IPTA called for "an end to unconstitutional activities against Newsclick."
NAPM Flays Targeted Attacks on Progressive Media
The National Alliance of People's Movements (NAPM) has also condemned the recent "relentless and targeted attacks on progressive media organisations", NewsClick being a prominent victim of these assaults.
In a statement, NAPM said it deemed these attacks as a direct infringement on the fundamental right to freedom of speech and expression enshrined in the Constitution of India.
A press release by NAPM noted that NewsClick, an autonomous media organisation established in 2009, had been "unwavering in its commitment to bringing public interest stories to the forefront and shining a light on diverse, progressive, and working-class movements within India and beyond."
"The latest wave of allegations against NewsClick, its Editor-in-Chief Prabir Purkayastha, and the entire team form part of a disturbing trend by the current pro-corporate establishment to muzzle independent media houses. This establishment's actions are perceived as an attempt to evade accountability for its shortcomings and reprehensible actions," it said.
It noted that even as these matters were being adjudicated in the courts, a media trial targeting NewsClick has already commenced.
"Notably, Members of Parliament from the ruling Bharatiya Janata Party (BJP) have taken to Parliament to level accusations against NewsClick, going so far as to claim the portal is advancing 'China's agenda',"
"A particularly disturbing development was a letter from a group of 255 individuals, including former judges, bureaucrats, and army officers, painting NewsClick as 'anti-national' and 'anti-democratic'. This letter, addressed to the President of India and the Chief Justice, showcases the extent to which the establishment deploys its resources to discredit media organisations that strive for truth and transparency," the NAPM said.
 In a display of unity and support, media bodies, including the Press Club of India, the Indian Women's Press Corps, the Delhi Union of Journalists, and the Press Association, also issued a joint statement earlier condemning the 'witch-hunt' against NewsClick. They stressed that critically examining government actions does not equate to being 'unpatriotic' or influenced by foreign nations.
 Responding to these allegations, NewsClick has refuted the claims made by certain political figures and sections of the media. The organisation stated that the accusations lack any factual or legal basis and that they continue to place their trust in the Indian judicial system. Notably, the Delhi High Court found a prima facie case in favour of NewsClick and granted interim relief from arrest to several officials of the company.
The NAPM, extended solidarity to NewsClick, The Wire, Alt News, and numerous other media outlets and fact-checking platforms that are "enduring government backlash while striving to deliver accurate news and unbiased analyses to the public."
Get the latest reports & analysis with people's perspective on Protests, movements & deep analytical videos, discussions of the current affairs in your Telegram app. Subscribe to NewsClick's Telegram channel & get Real-Time updates on stories, as they get published on our website.
Subscribe Newsclick On Telegram