Iranian Women Filmmakers in The Resistance
Iranian women filmmakers struggle under violence and oppression. Their films show the truth about the lives of women in the country.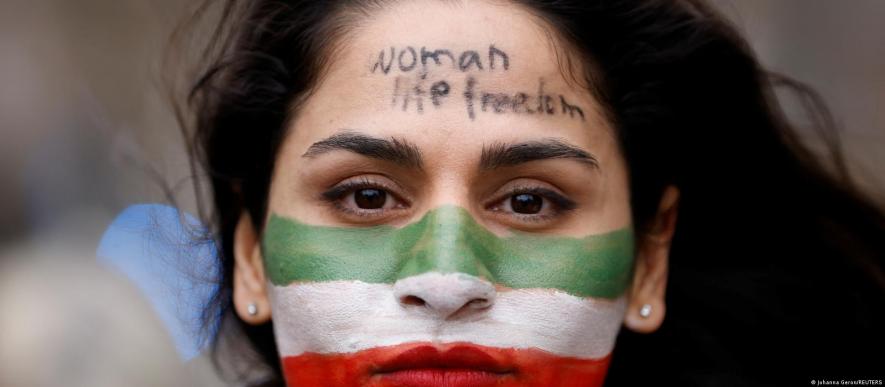 Since the Islamic Revolution of 1979, generations of women filmmakers in Iran have explored their country through their works — at times with a bold and critical look that has forced them into exile.
They follow in the tradition of the poet and film director Forugh Farrokhzad, who in her 1962 documentary short film "The House is Black" showed how social criticism can be both poetic and effective as it looked at the treatment of people suffering from leprosy.
Pegah Ahangarani was essentially born in the Iranian film industry. The 38-year-old's mother is director and producer Manijeh Hekmat, and her father is also a producer. Although Ahangarani is best known as an award-winning actor, for the last 15 years she's been dedicated to making documentary films.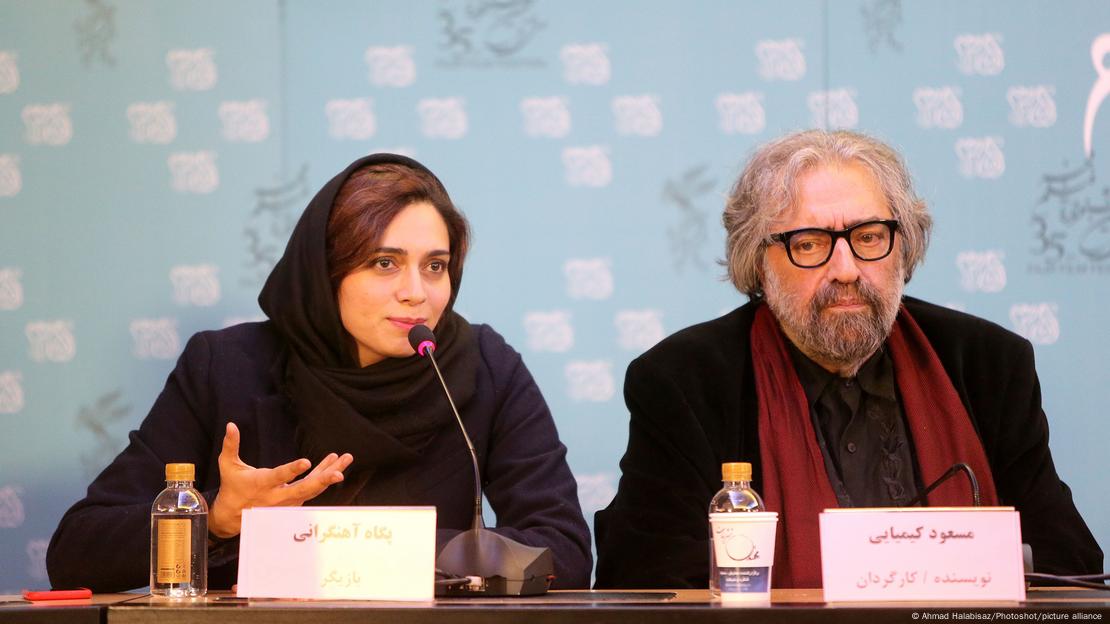 Pegah Ahangarani, in exile since 2021, has not shied away from dealing with the memory of collective traumaImage: Ahmad Halabisaz/Photoshot/picture alliance
Working through trauma
Ahangarani has been living in exile since 2021 and doesn't know when she'll be able to return to Iran. Her last short documentary film, "I Am Trying to Remember" from 2021, is about her own family history and that of her country during mass killings of political prisoners in the aftermath of the 1979 Islamic Revolution. It was seen as too critical by the Iranian regime.
The short film essay, which is currently being shown by The New Yorker magazine, is told in a highly personal manner, and includes people's pictures taken from family photo albums and other powerful visual messages. In the film, she uses strong images to show how the memory of those who rebelled and then disappeared was erased — and how families like hers overcame the pain of such disappearances. Such traumas run through generations in Iran.
'Enough is enough'
Her generation tried to cooperate with the authorities, but that failed, Ahangarani says. She admires the young people who are now unafraid to take off their headscarves, cut their hair and protest on the streets, despite the risk of death.
"My generation, which is now between 35 and 40 years old, grew up in the Rohani era, a reform time. We believed that kind of reform would help us, but it wasn't true. Now, the younger generation says 'Enough is enough … We want something different.' They are resisting and they are going to the streets and getting killed, but they return to the streets. They inspire us to say, OK, maybe it is enough now."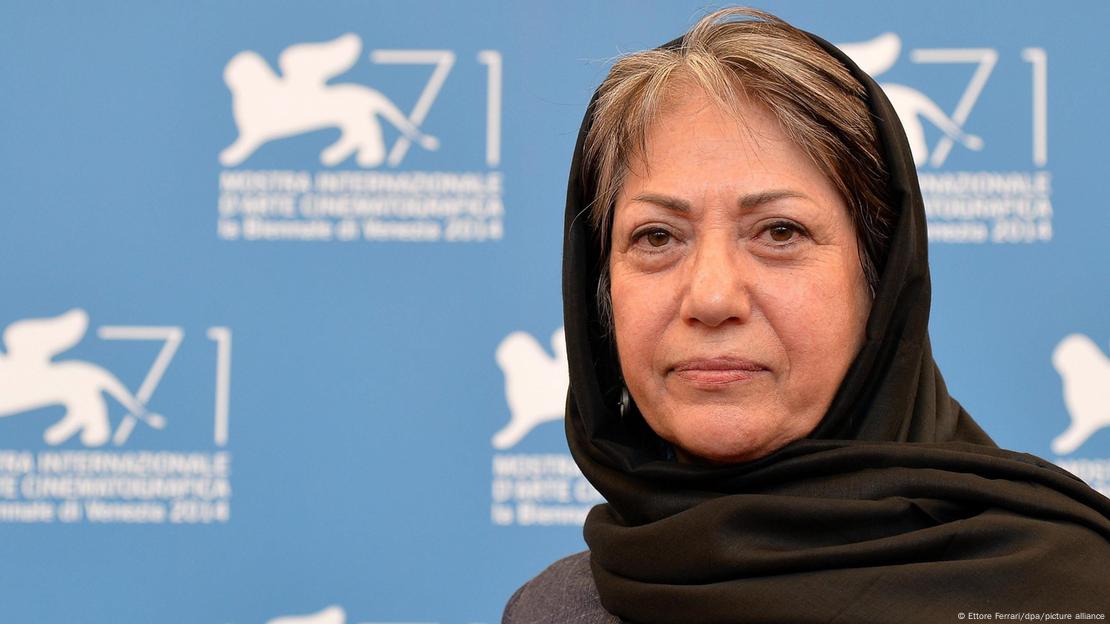 Rakhshan Banietemad is one of Iran's most important female directorsImage: Ettore Ferrari/dpa/picture alliance
Ahangarani has also taken cues from the legendary Iranian filmmaker Rakhshan Banietemad, with whom she has worked before.
Banietemad belongs to the revolutionary generation and is one of the country's most important female directors. She interviewed young Iranians for her 2002 documentary film "Our Times," about women's political involvement in the 2001 Iranian presidential elections.
Banietemad's fame is due not only to her international success but also to her choice of subjects. She often focuses on underprivileged characters, showing their strength.
Like other female filmmaking pioneers in Iran, such as Tamineh Milani, Niki Karimi or Manijeh Hekmat, Pegah Ahangarani's mother, Rakhshan Banietemad, has made the focus of her movies social inequality, especially as it relates to women in Iran.
A return to a brutal past
Iranian filmmakers wrestle with censorship throughout the filmmaking process, whether it be to get the script approved or to get the film shown in cinemas.
Pegah Ahangarani has been interrogated countless times by authorities and even served a month in prison in 2009. "Years after that experience, I am damaged, really. I had so many interrogations, I can't even count them. More than 40. And every time they interrogated me, they caught me by calling from an unknown number. It still shakes me today when I see an unknown number calling my phone," Ahangarani told DW.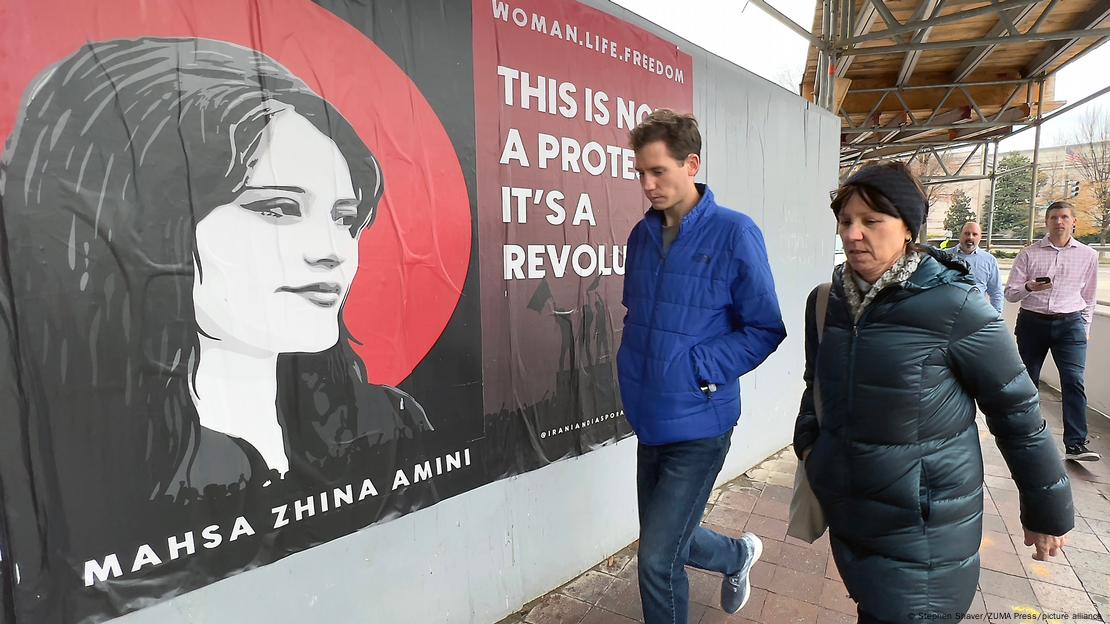 The killing of a young woman, Jina Mahsa Amini, by authorities in 2022 sparked protests across IranImage: Stephen Shaver/ZUMA Press/picture alliance
It's no wonder that many of the country's female directors are living in exile. Yet it hasn't stopped them from raising their voices in protest. Filmmaker Shirin Neshat, who lives in New York City, and director and writer Sepideh Farsi are two examples.
It is not just about the death of Jina Mahsa Amini, Neshat said in a 2022 interview with DW: "It's the culmination of all the frustration of women who have been forced to veil themselves for 43 years. It's not just about the hijab, as that's just a symbol. There are many educated women, and they realize that they do not have the same human rights as men. Even more so now that this government has gone so far as to murder a young woman just because she showed some hair."
Reviewing memories
Pegah Ahangarani sees a lot of potential in Iranian documentary films, which are not as well-known internationally as the country's feature films. Her generation, she says, has work to do here: "We have to look back to the past and review all of those memories. We have to tell them to the audience and tell ourselves to break this cycle and not allow the government to do something like this again."
The fight for women's rights in Iran is far from over. Just two months ago, Iran's Supreme Leader Ayatollah Khamenei said that God back then [in the 10-15 years following the 1979 Iranian Revolution] is still today's God, Ahangarani quotes. This seems to suggest the same kind of violence, brutal killings of government dissenters, could happen again. "They're starting to execute some politicians, some young, innocent people again. They want to repeat that time again."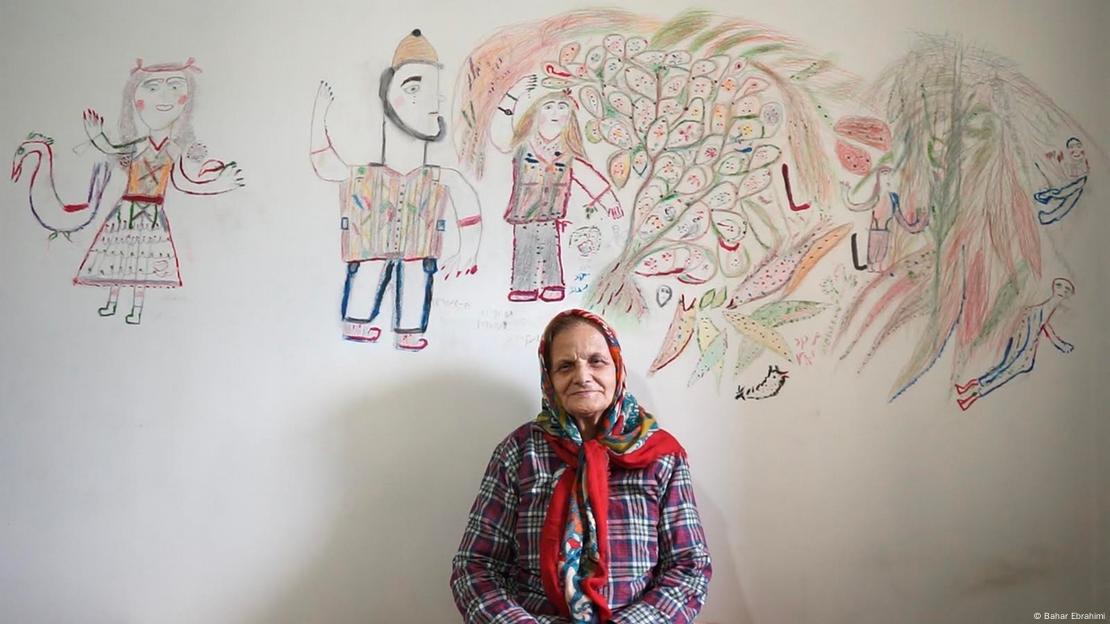 Iranian-German filmmaker Bahar Ebrahim shows the lives of women in Iran in her documentary '16 Women'Image: Bahar Ebrahimi
The weight of unlived life
In addition to depicting the suffering caused by patriarchal structures, economic misery, wars and terror, the filmmakers' stories often reflect the weight of suppressed potentials.
In her film "16 Women," Bahar Ebrahim, an Iranian-German documentary filmmaker, follows 16 women in their home environments in Tehran, from grandmothers to young driving students and even often chance acquaintances. The societal barriers they face are palpable. "I wanted to show the strength, the beauty of these women, despite all the pain they experienced," Bahar Ebrahim says.
Yet hopes are high that the fate of Iran's women will change for the better. "I am so proud of this young generation," says Pegah Ahangarani. "I believe with them that the Islamic Republic cannot remain what it was. I have hope."
This article was originally written in German.
Get the latest reports & analysis with people's perspective on Protests, movements & deep analytical videos, discussions of the current affairs in your Telegram app. Subscribe to NewsClick's Telegram channel & get Real-Time updates on stories, as they get published on our website.
Subscribe Newsclick On Telegram