Israel and India Try Curbing Their Judiciaries
The contrast is in how the public in both nations has responded to the judiciary's battle for independence.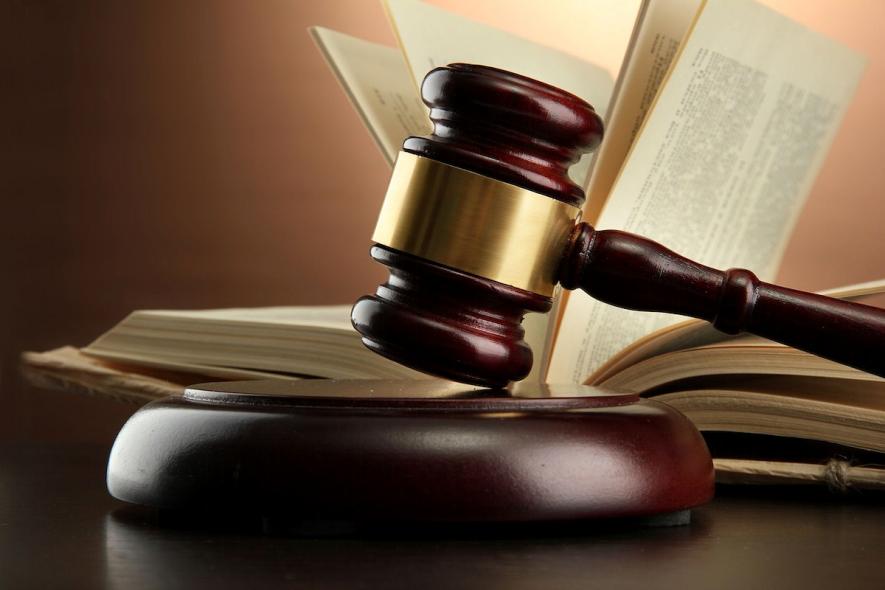 Representational Image. Image Courtesy: Rawpixel 
Benjamin Netanyahu, Prime Minister of Israel, faces the first big test of the stability of his government. The Supreme Court of Israel, which also functions as the High Court of Justice, has refused to confirm the appointment of Aryeh Deri, leader of the ultra-Orthodox Shas Party. With 11 seats won in the November election, Shas is Netanyahu's second-most-important coalition partner. Deri, handed the interior and health ministries, has been barred from serving as a minister in the new government due to his criminal conviction for tax fraud, most recently in December 2022.
Like Netanyahu, who faces bribery, fraud and breach of trust charges, controversy always dogged Deri. Previously, he was convicted in 1999 for similar crimes and handed a three-year jail term. His tax offences emerged in December 2021, and he resigned from the Knesset in January 2022, but that was probably to save himself from a seven-year ban on running for public office if found guilty of "moral turpitude". Since Deri sought to enter the coalition with Netanyahu in December 2022 and hold government office, it fell on the Court to determine if his behaviour fell within the ambit of "moral turpitude". A majority of the Supreme Court has ruled that it did, and Deri must go.
But will Netanyahu fire his number two and precipitate a crisis in his government? Or would he defy the order, making him liable to contempt of court proceedings and precipitating a confrontation with the judiciary?
Close watchers know Israel has been under tremendous turmoil since Netanyahu returned to power in December 2022, with a government supported by ultra-conservative and hard-right allies. There were already concerns about the composition of his coalition ministry, populated with ultra-nationalist, right-wing religious leaders. Some of its racist and anti-Arab ministers are keener than ever to forget the Oslo Accords and annex all Palestinian territories, which raised alarms in many parts of the world.
Then in the first week of January, Justice Minister Yariv Levin announced draft proposals to rein in the judiciary. If passed into law, Israel's Supreme Court will effectively metamorphose into a branch of the Executive. The proposals include allowing a simple majority of 120 Knesset members to invalidate any of its rulings. The immediate beneficiaries of these changes, if made into law, would be Netanyahu himself, apart from Deri and others keen to save themselves from convictions for their past crimes.
These proposals have riled the Opposition, and last Saturday, massive demonstrations erupted in Tel Aviv and other cities against them. More protests are planned for this weekend.
The world is watching Israel with concern, but these developments are also of particular interest to the ruling dispensation in India, which has embarked on its own confrontation with the judiciary. Perhaps that's no coincidence, for Israel and India have drawn closer than ever under the Narendra Modi-led dispensation. There are valid concerns that the Bharatiya Janata Party-led Indian government is not very supportive of the Palestinian cause and that it has been learning lessons in statecraft from Israel.
Critics say the made-in-Israel Pegasus spyware, used to surveil citizens in India and elsewhere, may have been purchased during a 'period of bonhomie' between the two nations. Last year, BJP-ruled states were at the forefront in deploying bulldozers to provide its weakest citizens with instant injustice—a tactic perfected by Israeli regimes over decades of oppressing Palestinians. The parallels between this form of illegal collective punishment in India and Israel were not lost on the world.
But if Netanyahu wants to introduce a law that clips the independence of the judiciary, the dispensation in India is going about affairs differently. It claims to want a say on judges' appointments. Disregarding that it severely impairs judicial independence, it has been arguing that the judiciary has, basically, too much autonomy, which hurts citizens' access to justice. Its critics say that after exerting its writ over Legislature and Executive, defanging the mainstream media and weaponising institutions to suit its agenda since 2014, the ruling party is turning its gaze to the third pillar of democracy.
The existing system of appointments in India via a collegium involves members of the judiciary picking possible judges or advocates to appoint or promote. These go to the Centre for an opinion, but it must ultimately accept the Collegium's recommendations. There has been a tendency for the government to sit on these recommendations, delaying the appointment process—then blaming the judiciary for not having filled vacant positions.
Without complete control over the judiciary and undermining the Constitution, the BJP's dream of a Hindu Rashtra—de facto if not de jure—will always remain in doubt. The Supreme Court of India is the custodian of the Constitution, which means it must protect citizens' Fundamental Rights. But many of these rights are anathema to the proponents of Hindu Rashtra. It is not just their history of never having believed in the Constitution. They strongly opposed modern history's first significant attempt to achieve legal equality between genders. When the Hindu Code Bill sought equal status for Hindu men and women on multiple parameters, they saw it as a step to undermine the religious identity of the newly-formed Indian nation.
That is the backdrop to Union Law and Justice Minister Kiren Rijiju lecturing the judiciary in a letter to the Supreme Court seeking government representation in the Collegium. In a recent lecture in Jaipur, Vice-President Jagdeep Dhankhar also questioned the basic structure of the Constitution and the procedure to appoint judges. These are strong indications of the government's intentions.
But awkward moments have littered the Indian government's path to judicial control. It has turned out the government had objected to appointing advocate Saurabh Kirpal as a High Court judge because of his sexual orientation—he is gay, and the government felt, embarrassingly, that it may lead to "bias" in his ruling. It is an argument the Collegium has not accepted since Kirpal's "competence, integrity and intellect" were never in question. This is just one debate but signals the often petty nature of internecine battles the government has sparked with the Collegium. The ruling dispensation is keen to avoid having to answer for its own role in delays and roadblocks in these crucial appointments.
But the battle for the independence of the judiciary will have long-term consequences for democracy in India. Like Israel, we cannot predict its outcome. There is a significant difference: thousands of Israelis have poured out on the streets to pressure their government not to precipitate steps against institutional autonomy. Indians understand the serious implications of efforts to rein in the judiciary. Still, their anger and anxieties have not culminated in public outrage—not yet, at least, and not high-pitched enough to force this government to leave the bench alone.
The author is an independent journalist. The views are personal.
Get the latest reports & analysis with people's perspective on Protests, movements & deep analytical videos, discussions of the current affairs in your Telegram app. Subscribe to NewsClick's Telegram channel & get Real-Time updates on stories, as they get published on our website.
Subscribe Newsclick On Telegram