J&K: Known for his 'Brutality', Militant Mushtaq Latrum's Home in Srinagar Attached by NIA
The founder and chief commander of the now-defunct Al Umar Mujahideen is currently believed to be in Pakistan. Masood Azhar and he were released in 1999 in exchange for passengers of the hijacked Indian Airlines IC-814 at Kandahar in Afghanistan.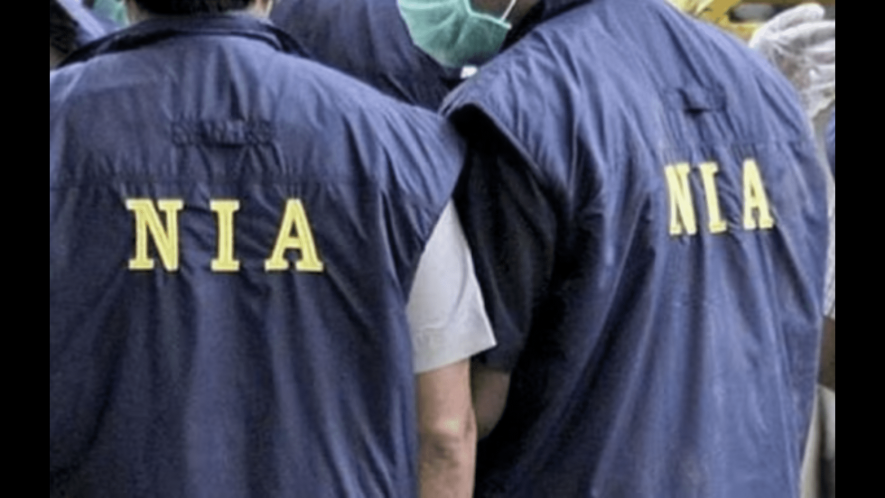 Representational Image. Image Courtesy: PTI
Srinagar: He was sitting inside a dimly lit room in one of the old houses at Gupkar Road when the then Director General of Police (DGP) in Jammu and Kashmir, BS Bedi, entered the room. Arresting one of the most dreaded commanders, Mushtaq Latrum, was a breakthrough for the security establishment, so the officer did not sit on the chair but stared at the prisoner to collect his thoughts.
Mushtaq Ahmad Zargar alias Latrum, as one of the police officers recollected, was known for his "rugged brutality". Five years after the insurgency had stormed the region, Latrum had emerged as a key figure in carrying out ruthless violence in the heart of Srinagar's Downtown areas. Some had begun to call Latrum a "military genius".
But, Bedi – who was widely covered in local newspapers – had his doubts, so the first question he asked Latrum was whether he recognised him.
"No," Latrum replied swiftly. When the officer asked him if he knew who the DGP of Jammu and Kashmir police was, Latrum remained silent. The officer kicked the chair in front of him and left immediately without any further questions. It remained unclear to another security official in the interrogation room whether the DGP left in "excitement" or "disappointment".
By then, the armed insurgency, which broke out in 1988, had begun to dwindle, but it would continue for the next two decades with the security establishment fighting back hard to completely wipe it clean.
Masquerading as a labourer, Latrum was caught with much difficulty on May 15, 1992, and it was only after a thorough investigation, he was positively identified, a police official said. But, it would not take long for Latrum to find his freedom again.
On Thursday, the National Investigation Agency (NIA) said it attached the home of Latrum, 56, in Srinagar's Nowhatta locality, more than 30 years after he was arrested. The founder and chief commander of the now-defunct Al Umar Mujahideen outfit is currently believed to be based in Pakistan.
Latrum's two Marlas house (Khasra No. 182) at Ganai Mohalla, close to Jamia Masjid, was attached under the provisions of the Unlawful Activities (Prevention) Act or the UA(P)A.
"The procedure was carried out today by a team of NIA along with the representative of district administration and local police. Zargar is a 'Designated Individual Terrorist' under the UA(P) Act and has been operating from Pakistan ever since his release and has been funding terror activities in the valley," the NIA statement read.
Before he fled to Pakistan, Latrum was lodged in New Delhi's Tihar Jail, where he met Moulana Masood Azhar, the chief of Jaish-e-Mohammad (JeM). Both were released in 1999 in exchange for passengers of the hijacked Indian Airlines flight IC-814 at Kandahar in Afghanistan.
The two were accompanied by another prisoner, Omar Sheikh, a former London School of Economics (LSE) student who joined the global jihad and was later held responsible for the execution of Wall Street Journal's Daniel Pearl.
Many consider Azhar's proximity with Latrum in jail as the reason for his release rather than his importance as a commander of a militant outfit in Jammu and Kashmir. Latrum had flouted his outfit Al Umar after defecting from the now-banned Jammu and Kashmir Liberation Front (JKLF).
Latrum was born to a middle-class family of goldsmiths. His father also ran a photo studio, but Latrum, first arrested in 1984, worked as a coppersmith before joining militant ranks. In the early 1990s, it remained unclear how strong the outfit was. Still, the outfit, it is believed, had less than a hundred members as compared to other outfits like Al Jehad and Hizbul Mujahideen, which had thousands of cadres across the region.
Latrum had gained much notoriety because of the horrifying stories of Latrum's 'daredevilry' and 'executions'. In one of the incidents, it is believed that Latrum allegedly taped IED to the body of a youth in Srinagar and blew him up. The NIA claimed that Latrum has been responsible for several attacks in Jammu and Kashmir and has also been involved in other crimes, including murders. He is also believed to be closely associated with outfits like Al-Qaeda and JeM.
"In 1989, he was one of the members who kidnapped Rubaiya Sayeed (daughter of the then union Home Minister Mufti Sayeed) and negotiated her release in exchange for five terrorists," the statement said.
The fresh action against Latrum is part of the renewed efforts to tackle the militancy in the region. The authorities have seized several houses in the valley that are believed to have been involved in militancy. According to sources in the security establishment, the authorities are investigating more than 110 similar homes of 'fugitives' in Srinagar city.
A day after Latrum's house was attached in Srinagar, the NIA attached the property of Hizb-ul-Mujahideen commander Basit Reshi in the Sopore area of North Kashmir's Baramulla district. After exfiltrating to Pakistan, he became involved with The Resistance Front (TRF), according to NIA. He is believed to have been involved in an attack on a police guard post at Tujar Sharief in 2015, where police personnel and a civilian were killed.
Former DGP of Jammu and Kashmir K Rajendra Kumar told NewsClick that the move is in the "right direction". He said that it is certainly an important measure, systematic and meticulous.
"The law enforcement agency is thoroughly carrying out investigations to crack down on the terror ecosystem, which was not the case earlier due to various reasons including the dilly-dallying from certain quarters," Kumar said.
Kumar added that it is time that people realise that the law will take its course, and even those who left 20 or 30 years ago should understand that the law will catch up.
Get the latest reports & analysis with people's perspective on Protests, movements & deep analytical videos, discussions of the current affairs in your Telegram app. Subscribe to NewsClick's Telegram channel & get Real-Time updates on stories, as they get published on our website.
Subscribe Newsclick On Telegram