Karnataka Government Scraps Reservation for Muslims
Muslims were entitled to 4% reservation in public sector jobs and education under the 2B category of the state OBC quota.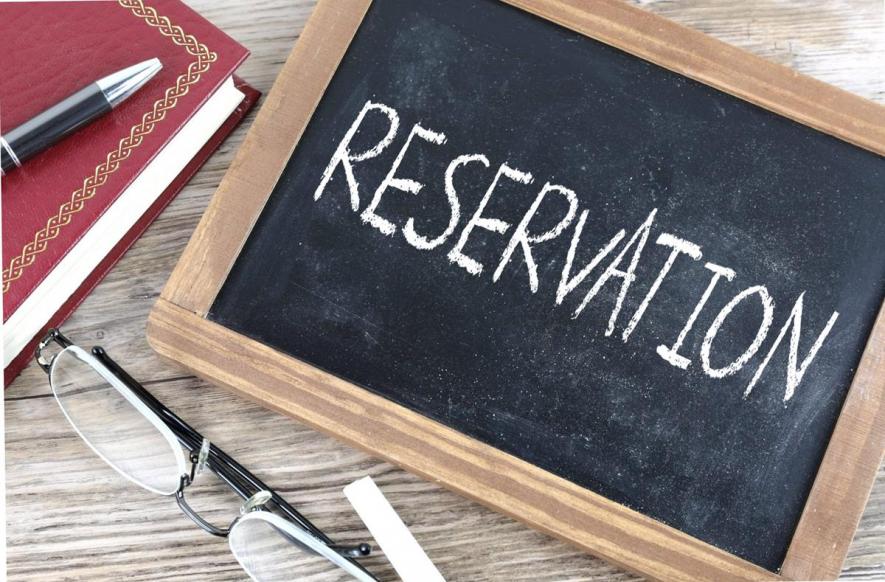 The BJP government in poll-bound Karnataka has scrapped the 2(b) category from the state Other Backwards Castes (OBC) list. Muslims were the sole beneficiaries of this category and were entitled to 4% reservation in government jobs and education.
This is how the OBC reservation looks at present.
1 - 4%
2(a) - 15%
2(c) - 6%
2(d) - 7%
Until last December, the reservation mix was as follows:
1 - 4%
2(a) - 15%
2(b) - 4%
3(a) - 4%
3(b) - 5%
While the Muslims have lost out, two dominant communities – Vokkaligas and Lingayats – stand to benefit from the policy change. Until December, they were in the 3(a) and 3(b) categories respectively. In December, the state government made changes to the OBC list due to protests from a Lingayat subcaste known as Panchamasali Lingayats, who demanded to be included in the 2(a) category. Panchamasali Lingayats were in the 3(b) category along with all other Lingayat subcastes that were eligible for OBC reservation.
The 3(a) and 3(b) categories have been replaced with 2(c) and 2(d). An update published by the Economic Times in December suggests that Brahmins, Jains, and Vaishyas, will also be inducted into the 2(c) and 2(d) categories. They are presently eligible only for the Economically Weaker Sections (EWS) reservation. If this comes to fruition, then the EWS category will be open for shifting communities from OBC to EWS (in future).
The reservation for Muslims in Karnataka was introduced by H D Deve Gowda in 1995 during his tenure as the state chief minister. It must be noted that the state government has not yet given in to the Panchamasali Lingayats' demand to be moved to the 2(a) category.
Internal Reservation for Scheduled Castes
Following a demand by several Scheduled Castes (SC) like Madigas, the Karnataka government has also introduced internal reservations for Scheduled Castes. The SC category is made up of four divisions - SC (left), SC (right), SC (touchable castes), and others. As per The Indian Express, SC (left category) will get a 6% quota and SC (right category) will get 5.5%. Touchable castes will get a 4.5% quota and others will get 1%. In December, last year, the Scheduled Castes (SC) quota was increased from 15% to 17% and that for Scheduled Tribes (ST) was hiked from 3% to 7%.
The new reservation figures for SC, ST and OBC combined now stand at 56%, which is a breach of the 50% cap placed by the Supreme Court. The state government will write to the central government to pass these laws under the ninth schedule of the Constitution in order to protect them from judicial review. Chief Minister Basavaraj Bommai has insisted that Muslims will now get the benefit of EWS reservation.
Get the latest reports & analysis with people's perspective on Protests, movements & deep analytical videos, discussions of the current affairs in your Telegram app. Subscribe to NewsClick's Telegram channel & get Real-Time updates on stories, as they get published on our website.
Subscribe Newsclick On Telegram