Karnataka: Plastic Processing Units Take a Hit From Soaring Raw Material Costs
Cutthroat competition and a rise in the cost of raw materials have put small industrial units under pressure.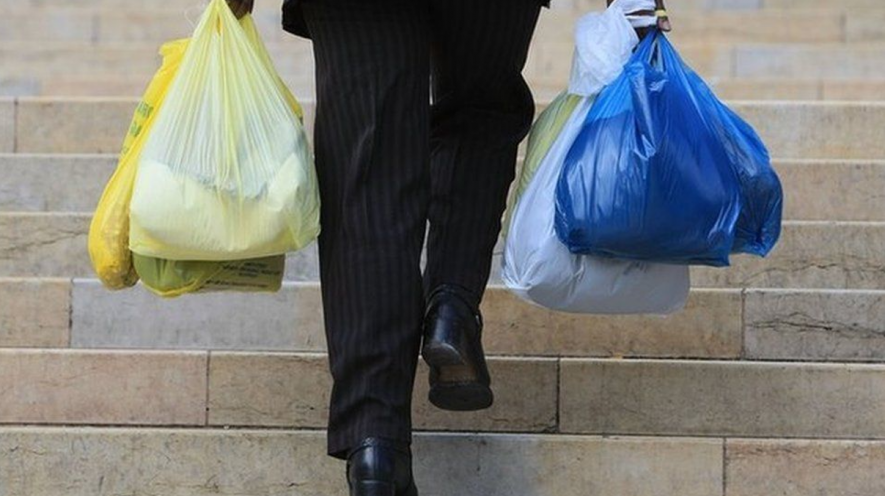 Bengaluru: Mahantesh Chikka Basavaiah, 59, is the MD of Kavyashree Plastics. He has three manufacturing units located in Peenya Industrial Area, Bengaluru. Mahantesh manufactures plastic packaging for his clients. This includes biomedical waste packaging for government hospitals and medical schools, milk packets for Karnataka Milk Federation and food packets for the government's mid-day meal scheme. However, he has been forced to fulfil many orders at a loss. This is because his government tenders have been registered through the e-procurement process, and the rates are locked in. Meanwhile, the rise in raw material prices has eaten into his profit margins. He says that FY 20 and FY 21 were quite bad for his business. He barely managed to break even. However, FY 22 was worse because he had to endure losses.
His raw materials include polymers like Polypropylene (PP), Low-Density Polyethylene (LDP) and High-Density Polyethylene (HDP). His suppliers include Reliance Industries Limited (RIL), Gas Authority of India (GAIL), Mangalore Refinery and Petrochemicals Limited (MRPL), IOC and ONGC.
Last year, one kg of Polypropylene cost Rs 80-100. Now it is Rs 130-136 (excluding 18% GST). The rise in raw material prices has been attributed to the war in Ukraine. Since it is a global market, there has been a spike in crude oil prices worldwide.
"We have around 50 workers. They need to be paid. We have no other alternative. We have to keep running the machinery and taking the losses. There is a lot of competition in this sector and no profits now. If I fail to supply the materials as per tender rates, I'll be forced to forfeit my payment, lose my security deposit and get black-listed from future tenders," Mahantesh said.
The 2019 ban on plastic carry bags also hurt his business. In 2019, the Karnataka government banned the manufacture of single-use plastic bags in order to reduce environmental pollution. Among the banned items were plastic cups, spoons, plates, flex, cling films, items made of thermocol (polystyrene), and non-woven polypropylene bags. Mahantesh says, "The central government has allowed the manufacture of 75-micron plastic bags. And only a few other states have banned plastic bags. As a result, these items are smuggled into the state in large quantities. Now plastic bags are freely available in every bakery and supermarket, and the government has closed its eyes."
The price of raw materials has also affected Ashwath Narayana Rao, MD of Shiva Polypacks, based in Bengaluru. His business which has four workers at his factory in Peenya provides printing and packaging solutions for automobile spare parts and kitchen utensils. He purchased 100 tonnes of LDP and PP from Reliance Industries Limited (RIL) to make the plastic packaging. For printing, he requires Butanol solvent and printing ink. He purchases them from the local market.
One kg of LDP used to cost between Rs 90-100 last year; now it costs Rs 135.
"If we hike the price of our products by Rs 5, we will lose customers. They will seek cheaper options elsewhere. Since Covid, consumption also came down quite drastically," he laments.
Meanwhile, the cost of his raw materials keeps soaring. One kg of printing ink was Rs 170/kg in 2021, and now it is 245/kg; similarly, 1 kg of Butanol solvent was Rs 110/kg in 2021, now it is Rs 160/kg.
These increases in raw material costs have hurt his turnover and profits. He says that he had barely managed to break even during the last two years. His turnover for FY 21 was Rs 1.3 crore, but it dropped to Rs 1 crore in FY 22. His margins are likely to come under more pressure in FY 23 because of the steep rise in raw material prices.
CUTTHROAT COMPETITION
There are around 100-150 MSME units making plastic products in Peenya. Mahantesh said, "The large players undercut the competition and try to price us out of the market. They import raw materials in large quantities and can price their products accordingly. We are dependent on the local suppliers like RIL because we can only afford to place small orders at a time."
LARGE PLAYERS HAVE AN ADVANTAGE
According to Mohamed Ashfaq, MD at Plastobag Group in Bengaluru, "Importers can save 7-8% of the raw material cost if they import large quantities from Saudi Arabia or Qatar. This provides an advantage to large players over MSMEs."
This further poses a challenge to policymakers who wish to level the playing field. If they impose a higher import duty on certain raw materials, it will drive up prices further in the local market. Ashfaq says, "The market is growing, as is the requirement for raw materials. If you don't give the manufacturers the liberty to import, we cannot think of making our products globally competitive. And the law of supply and demand says, if there is a shortage of materials, the prices will go up. If you stop imports, the domestic suppliers will have to supply the same quantity. Black marketing will start if they don't have the required quantity."
Get the latest reports & analysis with people's perspective on Protests, movements & deep analytical videos, discussions of the current affairs in your Telegram app. Subscribe to NewsClick's Telegram channel & get Real-Time updates on stories, as they get published on our website.
Subscribe Newsclick On Telegram