From Victim of Domestic Violence to Entrepreneur: A Tale of a Kashmiri Woman
Irfana, who had been in a physically abusive marriage, now not only has her own beauty salon but has also provided employment for more than 10 people.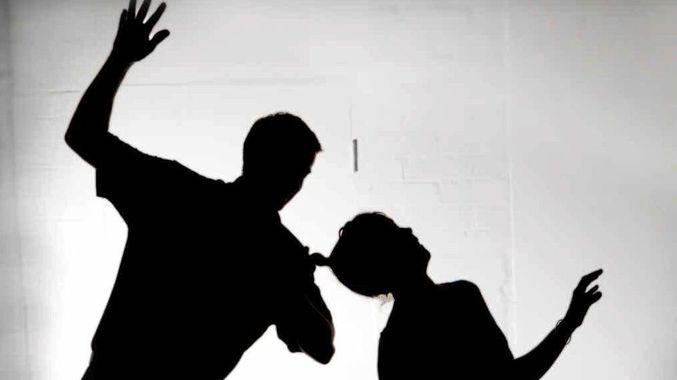 Despite being the victim of extreme domestic violence, Irfana (name changed), a 32-year-old Kashmiri woman is now a successful entrepreneur in Jammu and Kashmir. Her hard work and struggle has made her famous in the valley.
Born in the most volatile zone of Kashmir, in downtown in the old city of Srinagar district, Irfana was attracted to make-up and fashion since childhood. But her journey was not easy.
Being the first among three siblings, Irfana was the most pampered of her siblings. Her family includes two younger sisters, parents and her grandmother. Her father Hamid (name changed), would fulfil every single wish of his beloved daughter. Her room was filled with all her dresses and cosmetics.
In 2007, she took admission at the Government Women's College Srinagar to pursue her graduation in humanities. But destiny had other plans for her. Soon, her father brought up a proposal of marriage for her. She agreed to the proposal after meeting the boy once.
Following the first meeting, everything happened in a rush— the boy's family asked for an early engagement. In the next 14 days, they started pressing for a wedding ceremony as well.
Irfana said, "Initially, I resisted because I was yet to know him properly, but my resistance didn't last for long."
In August 2007, she got married in a big ceremony attended by all her relatives, neighbours and friends.
Young Irfana was initially happy on getting married, however, the marriage soon brought a series of problem into her life, starting with an end to her education. Within a span of ten months, when she was in the first month of her pregnancy, she sought divorce from her husband for harassment, physical and mental torture.
But even after being freed from a life of harassment and torture, her problems didn't end. She would spend days locked in her room, crying and wondering what to do next and about her baby's future.
Many of her relatives suggested her to go for an abortion but Irfana stood firm with her decision to have the baby. She said, "It wasn't only about the baby, it was more about my decision not to end a life which was yet unaware about good and bad, right and wrong or any other worldly things."
Her father became the best support of her life. He used to spend hours with her and tried to build her confidence.
Finally, on February 1, 2009, she delivered a baby boy, Asad (name changed). From surgery to her medicine, all the expenses were taken care of by her father. However, Irfana would still be concerned about her child and his future expenses, as she didn't want to remain dependant on her father.
After spending almost a year in her house without visiting any of her friends or relatives, in 2010, Irfana decided to meet one of her friends, Arif (name changed) and asked him if he could find a job for her.
Fortunately for her, Arif's family was running a beauty parlour where he posted Irfana as the manager. "It was a ray of hope for me to earn for my son and it turned into my strength," she said with tears in her eyes.
She joined the beauty parlour at an initial salary of Rs 10,000 per month. To save money, she would walk to the parlour which was 5 kilometres away. Irfana enjoyed her work, she was finally doing something which was of interest to her and she also learned all the skills of the trade.
"Even though I enjoyed my work, at the same time, I was worried about the growing expenses of Asad. No doubt my father was taking care of both of us but planning Asad's future was my first and biggest responsibility," she recalled.
For four years, Irfana kept working as a manager. In 2014, she decided to start her own salon. "I was completely trained but I was lacking the capital to invest," she said.
Like always, her family came to her rescue. Irfana and her mother sold their jewellery to raise the capital for her salon.
In September 2014, when Kashmir was hit by floods, her setup was washed away. "May be god was testing my patience. I accepted it as another challenge. Undoubtedly my parlour was destroyed by floods but not my confidence," she said.
Yet again, her family came forward to help her. She rebuilt her parlour once more. To survive in the market, Irfana offered all the latest facilities and services possible. She also got some of the best beauticians to join her.
It took her two years to get back in to the business and earn her name in the society. She found it hard initially, but her services earned her more and more customers.
Currently, Irfana isn't only earning for Asad, but has employed more than 10 people. "We all must always remember that dedication and hard work can lead us to our goal. It doesn't matter how far and tough it is," she said with tears rolling down from her eyes.
As per the report of Jammu and Kashmir police department, domestic violence against women in the state is on the rise. In 2017, there were 129 dowry related deaths. The number of suicides due to physical and mental torture were 153 in 2017, and 144 in 2016. The number of registered cases of cruelty by husband and in-laws had risen to 375 in 2017 from 342 in 2016.
Get the latest reports & analysis with people's perspective on Protests, movements & deep analytical videos, discussions of the current affairs in your Telegram app. Subscribe to NewsClick's Telegram channel & get Real-Time updates on stories, as they get published on our website.
Subscribe Newsclick On Telegram