Khori Demolitions: We Are Being Targetted as We Are Poor, Allege Residents
The Supreme Court has refused to stay the demolitions of over 10,000 houses in a bid to preserve the forest cover in the locality in Haryana's Faridabad.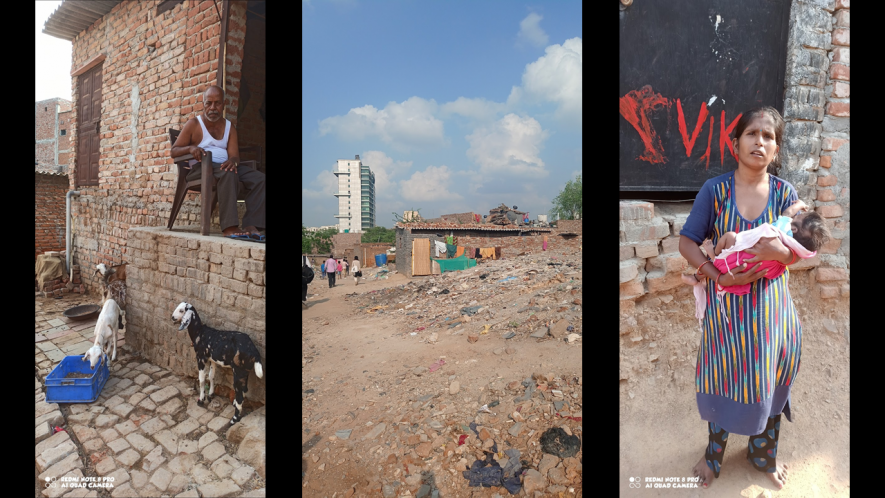 On June 7, a bench of the Supreme Court, while hearing a petition on the clearance of encroachment over the Aravalli zone, had ordered the removal of close to 10,000 homes, housing over 1 lakh people in Haryana's Khori Gaon, near the national capital. The court this week reiterated yet again that the homes are to be demolished, sidelining humanitarian concerns of the residents and their request to put a stay on the evictions.
Amid the legal battle, the migrant working class residents of the village are currently staring at surviving the pandemic with snapped electricity, no water supply and threats of evictions. As residents staged protests, over 150 people have been charged with cases under the Disaster Management Act, incitement of violence, harassment of officials, among others.
Suffering in distress and anxiety over what the future holds, five families have reportedly witnessed suicides.
As one walks uphill in the village, residents can be seen lined up in its narrow lanes sitting outside their homes hoping for a respite from scorching summer heat. 
A resident sits outside amid the electricity cut 
"We have been left to fend for ourselves and watch as our world crumbles before our eyes. Everyday for the past 15 days we have been terrified. How do we leave everything behind and just go, where do I go?," asked 45-year-old Meera, who has been resident for nearly 20 years. She told NewsClick, "We sold off everything in our village to come find accommodation in Delhi. This is my temple, this is my mosque. I will die here but I won't leave, I have no place to go. We are undergoing deep distress amid the pandemic – we are working class people who have lost all sources of income. Majority of families here are out of ration and we are surviving on loans. All we had for ourselves was a roof over our heads, now we don't even have that."
Also read: Aravalli Encroachment: SC Orders Clearance of 10,000 Houses as Khori Villagers Protest
The residents of the locality came to Delhi in the early 1990s. They claim that they were essentially quarry workers and took up other jobs in the city to make ends meet. The residents allege that in a bid to avoid paying higher rent they were lured in by a lobby of builders and middlemen who sold them this land. 
Another resident, Dinesh, said, "We have been conveniently termed as encroachers. Everyday announcements are made and posters are put up asking us to leave. But we are not encroachers, we bought this land and have rights over it. Every time someone raises their voice (about this), they are being singled out by the police. They have created an atmosphere of terror and fear, where no one wants to speak up."
He further alleged, "In so much distress, around five people have died by suicide. Many are being arrested under different charges and are being sent to jail. We are being cornered from all sides. I just want to take my own life." 
Arrests continue as electricity and water remain cut off
As stress and anxiety in the region soars and reports of suicides, the Faridabad district administration on Tuesday (June 15) enforced Section-144 in 200 metres range around Khori village. This official ruling now prevents gatherings of more than five or more people around the area.
"They want us to not gather, not speak up, not even put up a fight. They just want to act as if we don't even exist. My neighbour took his own life by hanging himself by a tyre on a tree. He had just concretised this house after spending so much money. How will we deal with so much loss in such a short amount of time?," said Shabnam, who is now struggling to figure out any alternative accommodation. 
Lt. Col. Sarvadaman Singh Oberoi, who has filed several cases on forest conservation, states that the human cost of reclaiming this forest land will be the highest in the Aravalli. His broad estimates show that this will lead to the displacement of 600 people per acre and the loss of primary residences of poor people.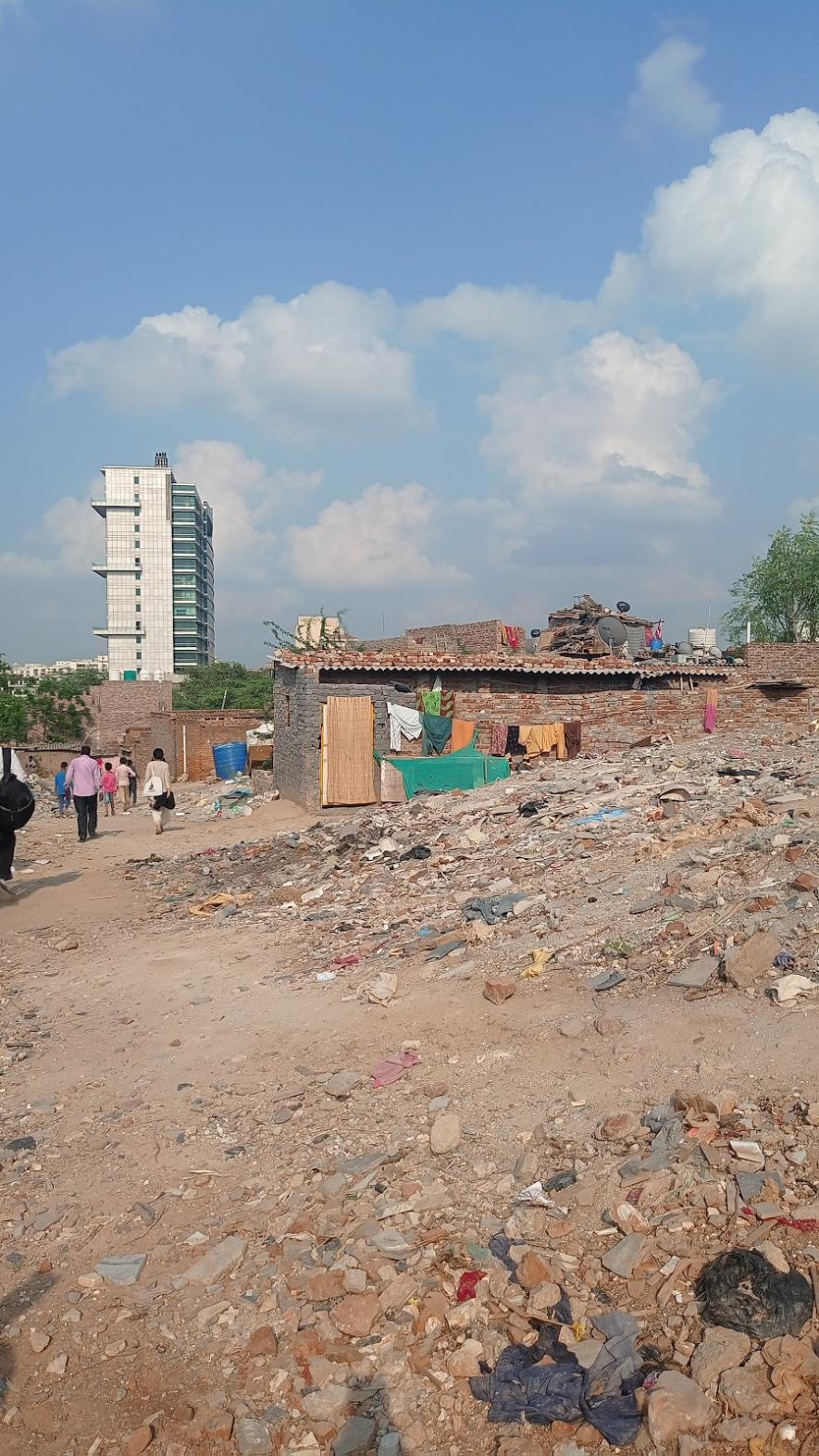 Meanwhile, as buildings next to the village stand tall, residents question why they are being targeted. 
Senior lawyer Colin Gonsalves, who is representing the residents in the Supreme Court, said, "The Haryana government's rehabilitation policy remains questionable. We have appealed to the court to rehabilitate people prior to evicting them and leaving them with no means of survival. However, the court has informed us that this matter will be considered later, only after the evictions."
While the Manohar Lal Khattar government aims to amend the Punjab Land Preservation (Haryana Amendment) Act, in Haryana to pave the way for real estate growth, the Supreme Court has currently stayed the order. However, the court has stated that the removal of the encroachment is key for forest conservation in the state.
As Manju Menon writes, "In a June 2020 report submitted by the Haryana Forest Department to the National Green Tribunal in the long running case, numerous cases of construction violations on PLPA lands have been identified. In Faridabad alone, there are 123. Although the Forest Department claims to have issued notices from time to time to select developments in this list, it has had little success in dealing with forest encroachments overall. This is mainly because most of these violations are on village common lands and many of these have been privatised and now co-owned by several people."
Akhtari, a resident, said, "If you come through Khori, you see streets dotted with farm houses, banquet halls and even malls. Why is the court not calling those constructions as encroachment? The court says forests come first, do our lives have no value? Where was the administration when we were setting up our homes here? None of us were stopped back then because the Forest Department wanted to make money and here we are now – after living here for generations we will have to stay on the streets."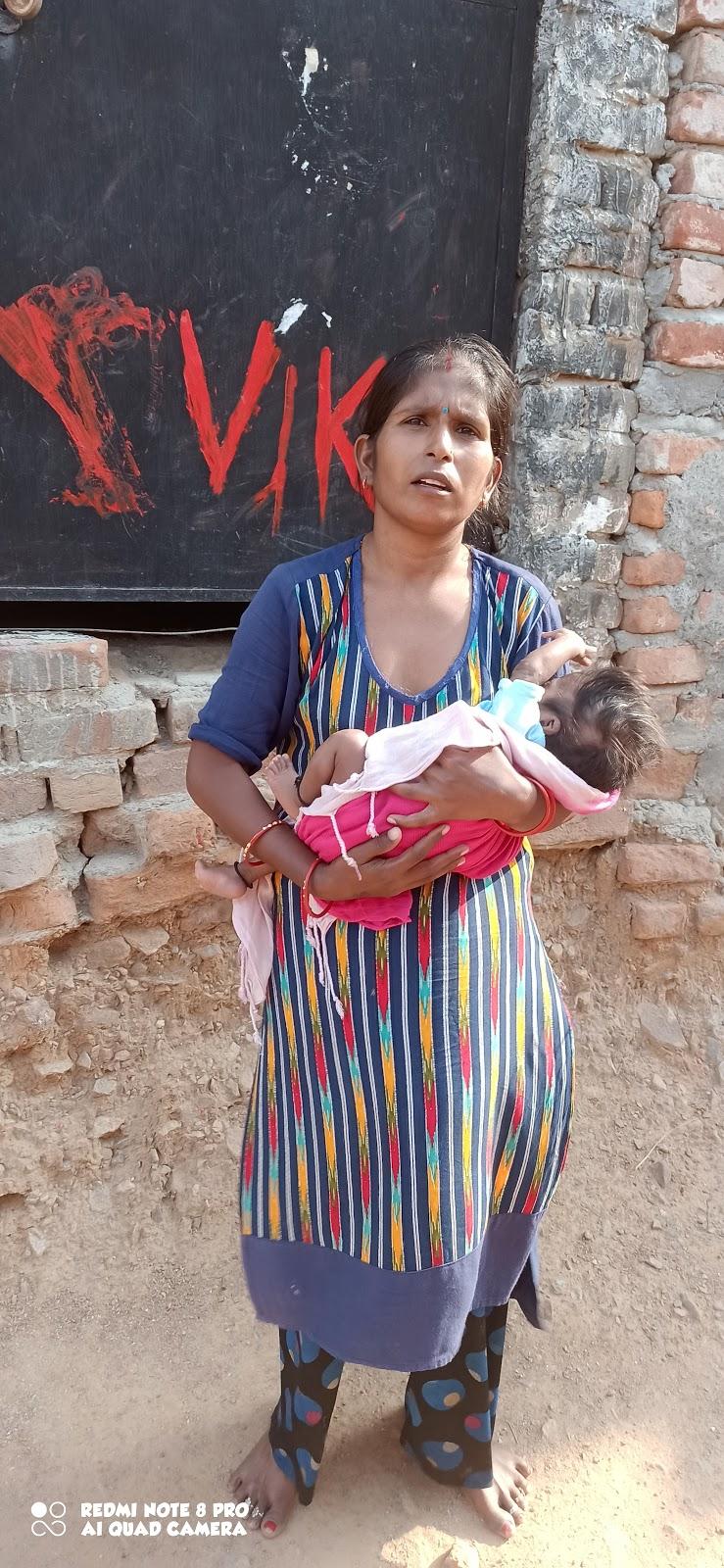 While the residents come to terms with the crisis, the court has given a timeline of six weeks to the Haryana government to carry out the demolitions and has also stated that the demolition drive must be given full police and logistical support.  
Get the latest reports & analysis with people's perspective on Protests, movements & deep analytical videos, discussions of the current affairs in your Telegram app. Subscribe to NewsClick's Telegram channel & get Real-Time updates on stories, as they get published on our website.
Subscribe Newsclick On Telegram