Krishna Kumar Basfore: Friend, Guide, and Changemaker
In such a short life, Kishan made a remarkable contribution to the SKA, to the cause of anti-manual scavenging movement, and also to his community.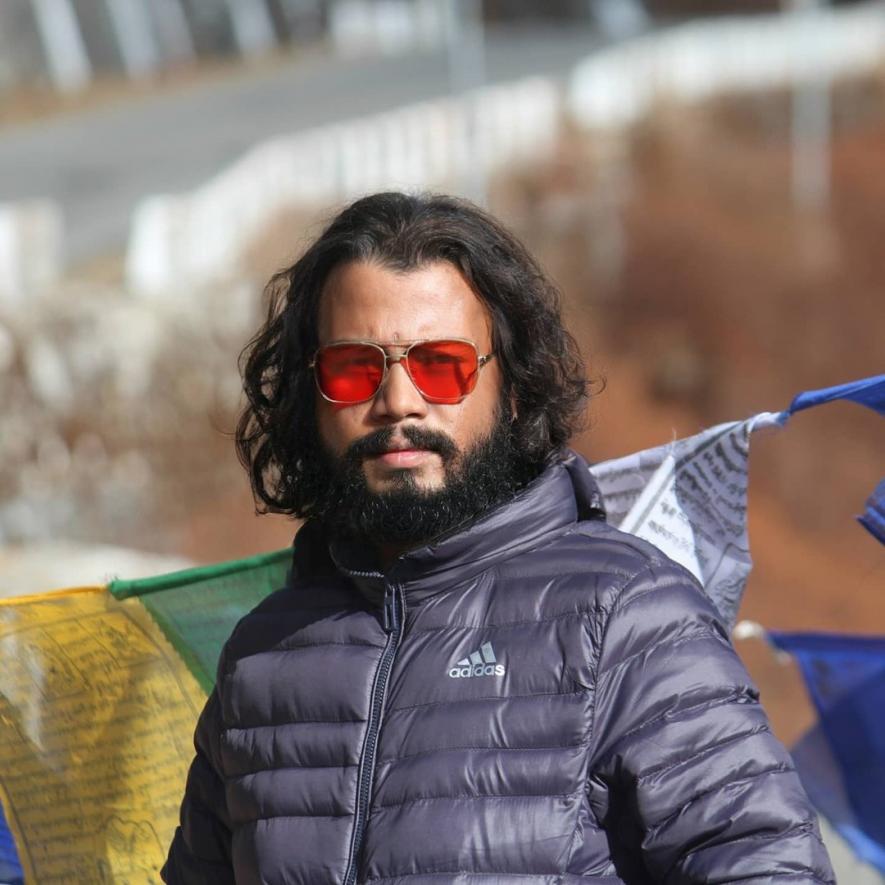 Field workers and community organisers, who not just spend most of their time among the people but live among them – function like the eyes and ears for a researcher like me. Such activists know the pulse of the people very well, and talking to them is perhaps the most authentic way for a researcher to actually understand the ground realities. I find myself fortunate enough to know many such community organisers through my work with Safai Karmachari Andolan (SKA), who have helped me build a deeper understanding of the issues of sanitation workers. And such working relationships with many activists can develop into friendships over a long period of time. However, I have lost one such friend from Assam – Krishna Kumar Basfore.
We lost Krishna, whom we fondly addressed as Kishan, on November 15, 2022. He was just 34 years old. He had been working with the SKA since 2008 and I met him sometime around 2014. He was a nice lovable person. Although we used to talk mostly on the phone and used to meet during Delhi meetings – once in three or six months –due to his humble and welcoming behaviour, a friendship with him developed very naturally. He was a dear friend. The unfortunate demise of Kishan is a great loss for the SKA. But personally, it is an irreparable loss for me – an untimely passing of a friend.   
Kishan was born and brought up in Jorhat in Assam. He was well aware of the socio-political atmosphere of not just Jorhat or the state of Assam, but of the almost entire Northeastern region. In such a short span of time, by being concerned with the problems of his people and by working for them, he had made his name quite visible – even to the administrative bodies from Assam and Delhi. Kishan was very energetic, honest in his work, and always ready to move from one place to another for the problems of sanitation workers and manual scavengers.
During our discussions, many a time he used to tell me the cultural lores and history of the Basfore community and of many such communities engaged in manual scavenging. He told me once me how years back his ancestors, like other Basfores, in the hope of better work opportunities migrated from Bihar and got settled in different parts of Assam. But, even after so many years, Basfores are treated as 'others' by the Assamese people and are never welcomed and accepted in Assam, he felt. Kishan told me that Basfores were treated so because they did not speak the Assamese language.
According to him, Basfores have been traditionally engaged in bamboo-related work. But, in Assam, because of their perceived alienness and practices of untouchability, they did not get access to different opportunities. They were left with the option of sanitation-related work and manual scavenging. He had promised me that he would take me to different parts of the Northeast to meet his community and to be able to know more about them.
Two years back, Kishan was a source of great help as I was conducting a study about the conditions of sanitation workers during the COVID-19 lockdown. Apart from getting the survey forms filled out, he also told me about the many other problems faced by sanitation workers, and the causes behind those problems. The scope of his role stretched beyond just letting me know about the ground reality; he was, in fact, guiding the study. During the entirety of the lockdown, Kishan kept talking about how people have been cheated again and again by their own community leaders and many times by outsiders. This caused him a lot of pain. But he was a fighter. He used to confront such fraudsters. He raised his voice whenever he felt something wrong was happening around him. Thus, Kishan was not just eyes and ears for me and for my studies, but also for the whole organisation.
Kishan remained associated with the SKA for about 15 years and it was not just a job for him. It felt like he was doing something for his own community, which was like a family to him. His journey started during Samajik Parivartan Yatra in 2009. This Yatra started with the demand to end manual scavenging. He participated in this national-level Yatra very enthusiastically. Kishan was also very active in the Bhim Yatra in 2016, taken out to demand prevention of the deaths in sewers and septic tanks. Due to the tropical cyclone in December 2016 in Tamil Nadu, Bhim Yatra shifted its starting point to Assam from the Southern state. time also Kishan played an important role in organizing the yatra; he and his team ensured a timely and enthusiastic start for the yatra.
He remained active till his very last days. He attended SKA's National Planning Meeting on August 26-27, 2021 in Delhi. During this meeting, he was not well. He was aware of his illness. But for as long as he had any strength, he did not let his illness overpower him, and participated in the meeting with full enthusiasm. He never let his illness deter his activities and vitality. During one such meeting, he had brought some traditional sweets from his hometown and told me that he has brought that, especially for me. I have forgotten its taste, but it was a wonderful sweet. In such a short life, Kishan made a remarkable contribution to the SKA, to the cause of anti-manual scavenging movement, and also to his community. He was an Ambedkarite community organiser and worked fervently to spread Ambedkarism.  
He was suffering from a terminal illness – blood cancer. He knew it. And he wanted to live more. That is why he tried to get the best treatment and for that, he moved not only from Jorhat to Guwahati but also to Mumbai and Hyderabad. But nothing could help him at this stage. Whenever he was travelling to different cities for his treatment, he was always posting his selfies with a smile on his face. He never let anyone know that he was in such a severe condition. His teammate from Dibrugarh, Pratap Basfore, used to worry about his health. Kishan would simply reassure him by saying that he is getting the right treatment and that he will be fine after some time. He was such a courageous person.   
When the doctors said that there is nothing much left in their hands, the SKA arranged an ambulance from Hyderabad to Assam and Kishan reached Guwahati with great difficulty. He received some medical care in Guwahati for two to three days. Kishan wanted to go to his home for his final days, but he was not left with enough breath. Kishan died on November 15. On the next day, his last rites were performed in Jorhat. The SKA expresses deep sorrow on the demise of such a talented, vibrant, and committed fellow. He is survived by his wife Roshni, mother Leela, father Sudama, sisters Rita and Gita and two younger brothers Ajay and Joy.
Kishan's Facebook page intro simply says 'Hyderabadi Biryani'. He perhaps updated it when he was visiting Hyderabad for his treatment – not being concerned so much with his deteriorating health, but enjoying some good old Hyderabadi Biryani. This spirit of his is what he will be remembered for. You will always be loved, Kishan. Your memories will always live on.
Get the latest reports & analysis with people's perspective on Protests, movements & deep analytical videos, discussions of the current affairs in your Telegram app. Subscribe to NewsClick's Telegram channel & get Real-Time updates on stories, as they get published on our website.
Subscribe Newsclick On Telegram