Lessons from Swachh Bharat: Truth-telling is Vital for Development
Safe sanitation isn't universal yet. To say it is amounts to bad policy.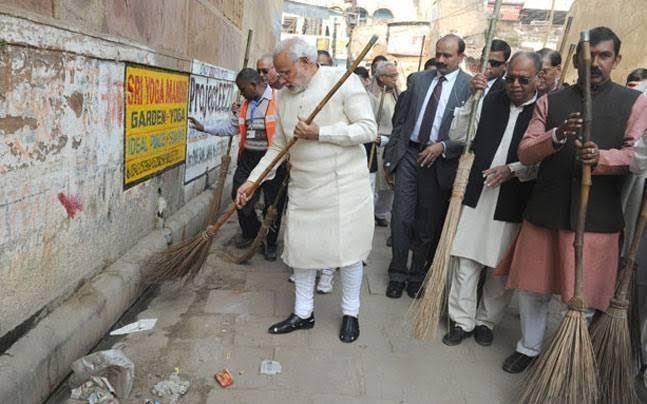 Free speech and frank critiques are typically seen as political and societal issues. But truth-telling is also vital for development. Without the truth, not only do bad policies persist, even good policies risk sub-optimal outcomes. 
Here is why. If people working on the ground are afraid to point out implementation glitches—what is going wrong and where—there is less chance of course-correction even in cases of well-intentioned policies and programmes. This ultimately affects ordinary people.
Truth-telling becomes all the more important when triumphalism and high-decibel celebrations of flagship government initiatives threaten to drown out legitimate worries about challenges on the ground.
Take the much-talked-about Swachh Bharat or Clean India Mission. It has been very successful in its messaging and branding. One key reason is that Prime Minister Narendra Modi has been its chief publicist and has a huge dedicated team promoting the message across multiple platforms.
"In 60 months, 600 million people have been given access to toilets, more than 110 million toilets have been built. The whole world is amazed to hear this," Modi told a cheering crowd in Ahmedabad on 2 October, the 150th birth anniversary of Mahatma Gandhi and the fifth anniversary of the Modi government's ambitious Clean India Mission. On that day, Modi also declared rural India open defecation free or ODF.
Here is the catch. While everyone acknowledges that Prime Minister Modi has invested a huge amount of political energy in elevating toilet talk to the high table of policy discourse in this country and that mass construction of toilets in recent years has benefited millions of poor Indians, this is only part of the story. Exaggerated claims and triumphalism bring no long-term benefits.
First, rural India is not completely open defecation free. You have to just drive out of Delhi into neighbouring Uttar Pradesh to meet those who are yet to get the toilet subsidy and who are still easing themselves out in the open fields.
During a trip to Samasnagar village in Muzaffarnagar last fortnight, I met Rani (not her real name), a middle-aged woman in a bright red salwar kurta and blue scarf. She said she had submitted the necessary forms last year, but was yet to get the 12,000 rupees, her entitlement under the Swachh Bharat Mission, to build a toilet at home. 
Like many others in Samasnagar, barely a four-and-a-half-hour drive from Delhi, Rani goes to the 'jungle' to ease herself. When it is dark, she carries a mobile phone and a torch. Rani's husband is a daily wager who gets home very late and does not have time to chase up local bureaucrats. Rani told me she was afraid not so much of the dark as of snake bites. 
In the village, with a large Dalit population, there were many women like Rani—unlettered, with barely any contact with government agencies. Local government functionaries say they are surveying families who may have been left out of the toilet building scheme and the claims would be processed soon. But how soon is anyone's guess.
Toilets built under the Swachh Bharat or Clean India Mission (SBM) were symbolically labelled 'izzat ghar' (dignity rooms). They brought dignity to millions of women who earlier had no choice but to relieve themselves out in the open. But like every other story in India, this one too is faced with the ground-level challenge of exclusion. Rural women I met in Muzaffarnagar who said they were yet to get the toilet subsidy belonged dominantly to the most marginalised sections of society. Many were Dalits and poor Muslims.
Second, it is not just about building a toilet. It is also about how and where it is built, and whether it has water. Currently, only 56% of the rural population has access to potable water through public stand posts and only 18% of households in village India have tap water connections. This is a big challenge.
There has been much less focus on toilet technologies and safe disposal of solid waste than on toilet building. Officials say in future the focus will be on these issues—'ODF plus'. But what about the toilets already built? In 2017, the NGO Water Aid conducted a survey on the state of the toilets, covering around 1,000 households in eight states. The report 'Quality and sustainability of toilets: A rapid assessment of technologies under Swachh Bharat Mission – Gramin)' noted that almost a third (31%) of the 776 constructed toilets that were surveyed were unsafe despite being functional as they failed to guarantee the prevention of human contact with faecal matter.
The report recommended that governments need to persevere in promoting twin-leach pit as the first technology choice to consider when building toilets, making efforts to not just provide information but also to debunk myths about emptying it and challenge perceptions that it is a substandard option. People need to know more about technology options. At the same time, they need to provide information and training about other technology options and their comparative suitability to context.
There was also a problem with the level of knowledge of masons. "As of now masons present mixed levels of knowledge of toilet technologies. For instance, 40% of the 52 masons interviewed reported including vent pipes when building leach pits, and 42% were unaware of technologies necessary for high water table areas. This might be related to insufficient training: only 62% had received some sort of training on toilet technologies. Almost all of them reported to have learnt about twin-leach pits (91%), over half of them about single-leach pits (59%) and a quarter about septic tanks (25%)," the report noted. It also said that information about toilet technology does not seem to be reaching those who need it most, as many vulnerable households where a toilet is being constructed reported not having received any information.
One size does not fit all. That is true also of toilets. There are toilet technologies that can be leveraged in specific topographies. 'Ecosan' toilets, for example, listed in the SBM's guidelines, are dry toilets built on a raised platform,  and are suitable for dry areas with scarce water supply, coastal and flood-prone areas with high water tables, as well as rocky areas.
For example, 'EcoSan' toilets are listed in the SBM's guidelines for flood-prone areas with high water tables and in rocky areas. EcoSan is a dry toilet built on a raised platform.
Seva Mandir, an NGO that works in Rajasthan's Udaipur and Rajsamand districts, has adopted this model because it works in semi-arid areas with little water availability. But an EcoSan toilet costs between Rs 20,000 and Rs 30,000 depending on the location, cost of transport and modifications required. Reflecting this, there should be more flexibility in the subsidy given to build toilets and greater awareness about the toilet technology options if sanitation goals are to be met.
Third, its vital to recognise that there is a huge difference between health, hygiene, sanitation and toilet construction. Toilet construction is just the first step. The Modi government gave toilet construction and toilet talk a big push but this is not the first government that took up sanitation. The Congress-led United Progressive Alliance government had come up with the Nirmal Gram Puraskar (NGP), an outcome-based incentive programme for panchayats. Indeed, there has been an exponential increase in India in the percentage of households with access to a sanitation facility in the last few decades.
But one key limitation of even the earlier programmes was that sanitation coverage data reflected only the number of households that have toilets. It did not take into account present sanitary conditions of the toilet or its usage.  We still don't have disaggregated data in the public domain about individual toilet usage. In the Indian context, just because there is a toilet in the house, does not mean everyone is using it. 
It is important to remember that safe sanitation becomes meaningful and effective only when an entire community adopts. If even a few persons practise open defecation, all are exposed to sickness and disease. And it does not end with just using a toilet.
Sensitisation and awareness-raising and importance of benefits of improved sanitation include elimination of open defecation, critical hygiene practices such as hand washing as well as safe disposal of solid and liquid waste. People need to understand that poor hygiene can kill, that it hits children, girls and women hardest.
Many of the Modi government's ideas, if implemented well, can indeed usher in substantive changes in the areas of health and sanitation. But muting the discourse around the challenges on the ground is counter-productive. 
Patralekha Chatterjee is an independent journalist in Delhi. The views are personal. 
Get the latest reports & analysis with people's perspective on Protests, movements & deep analytical videos, discussions of the current affairs in your Telegram app. Subscribe to NewsClick's Telegram channel & get Real-Time updates on stories, as they get published on our website.
Subscribe Newsclick On Telegram