'Long Trial Process Tends to Become Punishment': Former Justices Critique Bail and Jail under UAPA
Justice Anjana Prakash pointed out that most detention acts had been subsequently repealed because of widespread misuse of their provision while the UAPA has made a 'backdoor entry'.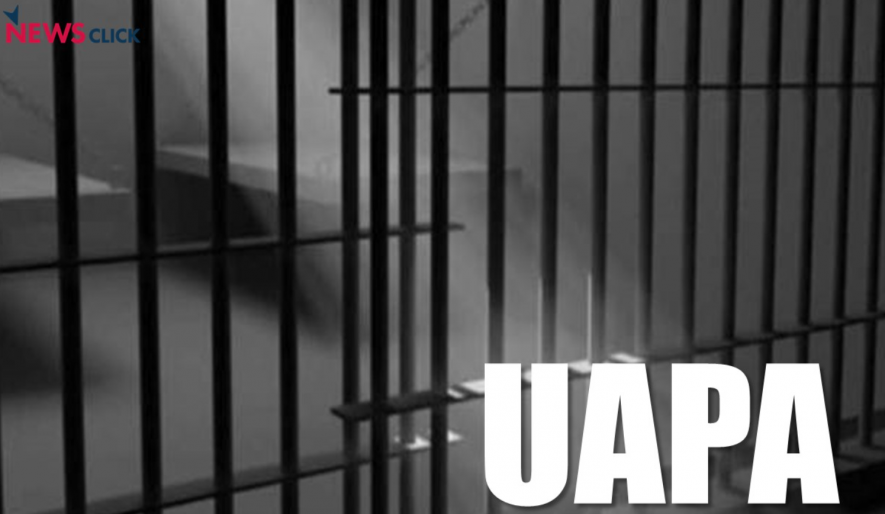 The prolonged trials of accused persons under the contentious Unlawful Activities (Prevention) Act (UAPA) itself tend to become the punishment while conviction under the law remains staggeringly low, said former Supreme Court judge, Justice Madan B Lokur in an online discussion organised by PUCL on July 3, 2021.
The discussion organised by the People's Union of Civil Liberties (PUCL) on the Unlawful Activities (Prevention) Act (UAPA) and chaired by Dr. V. Suresh, invited Justice Lokur, and former Patna High Cout judge, Justice Anjana Prakash as speakers amid the ongoing crisis of arrests under the law. A number of people have been incarcerated under the UAPA in the last few years. The last month witnessed a few people released (acquitted or given bail) in all parts of the country from Gujarat to Delhi and Assam, and elsewhere.
Justice Lokur said several arrests under the UAPA from 2015 to 2019 resulted in a "small conviction rate of merely 1.97 per cent". He added that the "charge sheets remained vague contributing to the abuse of the law which has huge consequences on people's lives and livelihoods."
As the Delhi High Court order granting bail to student activist Asif Iqbal Tanha in the Delhi riots conspiracy case noted: "Where the court finds that an act or omission is adequately addressed and dealt with by the ordinary penal law of the land, the court must not countenance a State agency' crying wolf'." (Delhi High Court Asif Iqbal Tanha Versus State Of NCT Of Delhi June 15 2021)
Justice Prakash quoted Section 12 of the UAPA Amendment Act, 2008, and Sections 43D(5) to (7), which were inserted in the Act to deal with bail for terrorist acts (and not unlawful activity). In other words, unlike other statutes that begin with the presumption that the accused is innocent until proven guilty, the UAPA presumes that the accusation against the accused person is "prima facie" true.
For this reason, Justice Lokur pointed "to the issue of prolonged trials, especially under UAPA", in which "the process tends to become the punishment". In this context, drawing from Asif Tanha's and Najeeb's (Union Of India v K.A. Najeeb) cases, Justice Lokur pointed out that "five years could not be a standard, but it has to be a 'reasonable period of time' given if the offences have been committed or not."
He added that the Delhi High Court had also noted in Tanha's case that "there were 740 prosecution witnesses, and trials was unlikely to commence anytime soon in view of the truncated functioning of courts due to the COVID-19 pandemic." Thus, the court granted bail to the student activists – Natasha Narwal, Devangana Kalita and Asif Iqbal Tanha
Lokur asserted that the courts must remain pragmatic by citing Prakash Chandra Mehta's case wherein the court held that there was no rule of law that common sense should be put in cold storage while considering constitutional provisions for safeguards against misuse of power (AIR 687, 1985 SCR (3) 697).
The Supreme Court bench comprising Justices N.V. Ramana, Surya Kant and Aniruddha Bose on February 1, 2021, held that even if a person is charged under the UAPA, they still have the fundamental right to a speedy trial and are eligible for bail if this right is violated. In addition to swift trials, Justice Lokur highlighted the need for "immediate attention to a more humane consequence of incarceration by ensuring rehabilitation and employment in addition to looking after one's psychological impact". Lastly, he drew attention to a recent experiment by the Delhi Police that shared an advertisement of "recruiting lawyers as legal consultants to which could be a double-edged sword". They will be tasked to advise investigating officers and help them fill in the gaps. Justice Lokur said that "In case of lack of evidence, they may cook up some to make their case strong. This would lead to the 2 per cent conviction rate to rise based on the 'legal advice'."
Conclusively, Justice Prakash while explaining the structure of the courts argued that most detention acts had been subsequently repealed because of widespread misuse of the provision of these detention laws. The UAPA, as a detention law, "has made more of a backdoor entry. Unlike Preventive Detention Act, the UAPA discarded the periodic review clause, thus making it valid indefinitely unless repealed in Parliament," she said.
Get the latest reports & analysis with people's perspective on Protests, movements & deep analytical videos, discussions of the current affairs in your Telegram app. Subscribe to NewsClick's Telegram channel & get Real-Time updates on stories, as they get published on our website.
Subscribe Newsclick On Telegram