MP: RSS Asks Cadres to Persuade Tribals to Declare Themselves Hindu
CM Kamal Nath asks officials to keep an eye on Sangh activity in tribal pockets.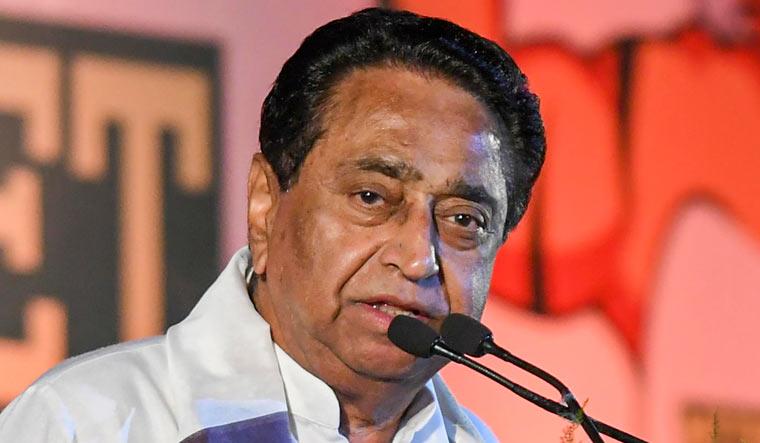 Bhopal: On the final day of three-day long meet up of Rashtriya Swayamsevak Sangh (RSS) pracharaks and leaders in Bhopal on January 6, RSS chief Mohan Bhagwat reportedly asked the cadre to encourage tribals to declare their caste/religion as Hindu in the upcoming census, and reach out to the villages to meet the challenges of the Citizenship Amendment Act (CAA).
During the meeting, the all-India publicity in-charge of the RSS, Arun Kumar, reportedly said that groups are working among tribal areas to encourage them to declare their caste/religion as Hindu in the upcoming census. It was mentioned that the percentage of Hindu population has seen a decline over the past two censuses and one of the reasons for this was that tribals identified as non-Hindus.
Chief Minister Kamal Nath took a strong stand on the matter, as reported by local dailies. Nath said that as CM, he would not allow anyone in the state to force tribal people to report religious affiliations against their wishes.
"After failing in its attempts to implement National Register of Citizenship (NRC) in the country, the RSS wants to enforce its dangerous agenda through other ways. This brings another divisive tactic of the RSS to the fore," said CM Nath on Saturday.
Nath has asked senior officials to keep a watch on RSS activity in the 89 tribal blocks of Madhya Pradesh (M.P.).
RSS Chief Bhagwat was in Bhopal last week for a meeting of sangh leaders and those in-charge of publicity from Madhya Pradesh and Chhattisgarh. Both states have huge tribal populations — M.P. is over 21% and Chhattisgarh is nearly at 32%.
"CM will never allow anyone to play with the sentiments of tribals," said state Congress media in-charge Shobha Oza. She added that tribals have a different identity and culture, asking why the RSS wants tribals "marked as Hindus".
It is worth noting that on October 9 last year, Jitendra Maravi, a tribal youth in Chhattisgarh's Surajpur district reportedly killed himself saying he is a tribal, not Hindu, and that the community should not perform Durga Puja. The puja was performed at his home under pressure (from whom?) and Maravi left behind a page-long suicide note, explaining his reasons.
Maravi was against performing Durga Puja as he opposed the demonisation of his "ancestor" Mahishasur, who was killed by goddess Durga, according to Hindu mythology. He was also against the burning of Ravana's effigy. The 22-year-old reportedly had a deep understanding of Adivasi heritage and history from a young age, always countering the hegemony of mainstream Hindu narratives.
Many tribal leaders separate themselves from Hinduism and identify as indigenous community which worships nature.
'Kamal Nath wants to convert tribals to Christianity'
The Bharatitya Janata Party (BJP) in the state insists tribals are the 'first and original Hindus'.
The Leader of Opposition in Madhya Pradesh, Gopal Bhargava, infamous for his controversial statements, alleged that CM Nath wants tribals to be converted to Christianity as per instructions by Congress President Sonia Gandhi. In a series of tweets, he further insinuated that the state Government is trying to prevent tribals from coming to the mainstream.
"CM Nath has threatened action against the RSS — an organization that wants to bring tribals of Madhya Pradesh and rest of the country into mainstream Sanatan Dharma. Kamal Nath should first study the background, history and culture of tribals," said Bhargava on Saturday. Bhargava claimed that tribals "have been an integral part of Sanatan Dharma and that there is no need to prove it. Lord Rama tasted berries offered by Shabari, a tribal. From Treta Yug to Dwapar Yug, tribals have played a major role. To now say that tribals are not Hindus and threatening action (against them) is very unfortunate," he added.
"There have been instances of playing with sentiments of Hindus before. CM Nath wants to convert tribals to Christianity from Chhindwara onwards. But RSS will never let (this) Congress' conspiracy succeed," Bhargava said.
Defending Bhargava, another BJP spokesperson Hitesh Vajpayee said that tribals have been living "on this soil for thousands of years. For us, Hindutva is a way of living and tribals are 100% Hindus. They are the first line of Hindus. If you disassociate them, the community becomes a soft target for missionaries and conversions. By keeping them with a separate identity, Congress is indirectly helping missionaries," he claimed.
'CAA and NRC attempt to convert tribals to Hindus'
Commenting on the tug-of-war over the community, senior tribal rights activist, Gulzar Singh Markam said that with the CAA already in place as law, "if NRC is implemented across the country, tribals who hardly have any documents and if they fail to show documents, have to prove themselves Hindus to get citizenship. However, no one is talking about that," he added.
"It is going to be the biggest mass conversion in Indian history, if NRC is implemented," he added.
Get the latest reports & analysis with people's perspective on Protests, movements & deep analytical videos, discussions of the current affairs in your Telegram app. Subscribe to NewsClick's Telegram channel & get Real-Time updates on stories, as they get published on our website.
Subscribe Newsclick On Telegram