Make WHO-Recommended New COVID-19 Drugs Accessible, Affordable: MSF
US pharma giant Eli Lilly has the patent for Baricitinib, which will affect its availability and accessibility.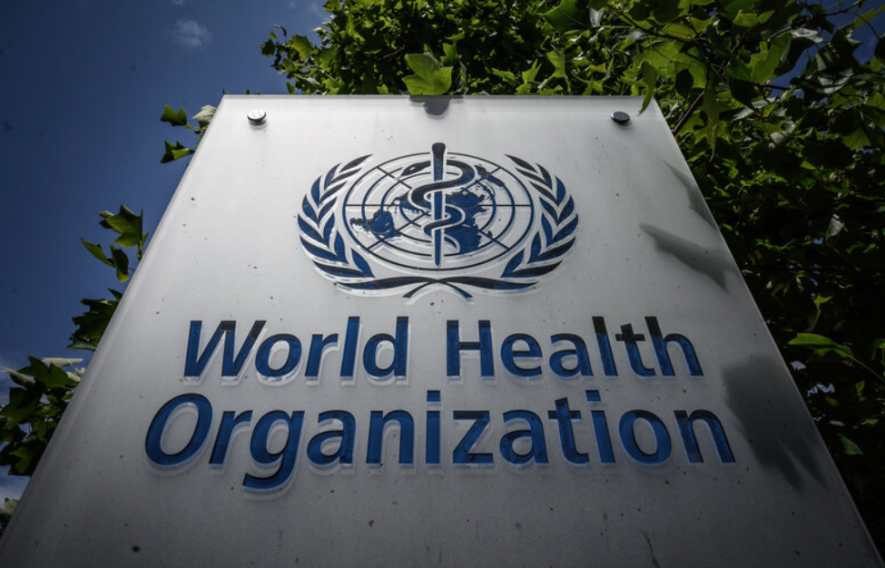 The World Health Organization (WHO) has recommended the use of two new COVID-19 drugs Baricitinib and Sotrovimab. The use of Baricitinib, an oral drug used in the treatment of rheumatoid arthritis, in combination with corticosteroids has been strongly recommended for severe or critical COVID-19 patients.
Sotrovimab, a monoclonal antibody drug, has been conditionally recommended for treating mild or moderate COVID-19 patients who are at high risk of hospitalisation, ones who are older, immunocompromised, have underlying conditions like diabetes, hypertension and obesity and the unvaccinated.
Noticeably, the WHO statement says, "The extent to which these medicines will save lives depends on how widely available and affordable they will be." The statement points to the reality that Baricitinib is under the patent monopoly of Eli Lilly, a US pharmaceutical corporation.
According to a press release issued by Médecins Sans Frontières (Doctors Without Borders (MSF), Eli Lilly has filed and obtained patents widely, including in countries hit hard by the pandemic, such as Brazil, Russia, South Africa and Indonesia. Moreover, where patents are granted, the monopoly does not expire till 2029 and could continue even longer because of patent-term extensions.
The lesser-priced generic versions of Baricitinib are available in India and Bangladesh. According to MSF, an Indian manufacturer priced Baricitinib at $5.50 per treatment course (the recommended dose for COVID-19 is 4mg once daily for 14 days), and the lowest listed price in Bangladesh is $6.70—which is nearly 400 times less than Eli Lilly's exorbitant listed price in July of $2326 per treatment course.
In this light, MSF has called on governments to take immediate steps to ensure that patent monopolies do not stand in the way of access to this drug. 
After the Indian regulatory authority granted it emergency use approval, Natco Pharma, a generic manufacturer in India launched the drug in early May at risk of an infringement suit from Eli Lilly. Subsequently, Eli Lilly granted a voluntary license (VL) to several generic companies but only to market the drug locally. According to MSF "The generics cannot be exported to other countries unless the Government of India grants a compulsory license (CL) for export". Looking at the legal provisions in Article 92A Indian Patent Act and Article 31bis of TRIPS Agreement, a CL in India for export will work in those countries where there is no patent by the originator. In countries where patents are already granted, CLs will be required by both sides (importing country and exporting country).
Eli Lilly has a notorious past. In 2009, it was charged in a criminal prosecution for illegally marketing Zyprexa for use not approved by the Food and Drug Administration such as for treating dementia in the elderly. In 2019, Eli Lilly along with other manufacturers was questioned for the rapidly raising insulin prices which had doubled in a short time. 
Baricitinib's patent monopoly again brings the issue of Trade-Related Aspects of Intellectual Property Rights (TRIPS) waiver proposal in the spotlight. The TRIPS waiver proposal was mooted by India and South Africa in October 2020 and is now supported by more than 100 developing countries.
The proposal demands a temporary waiver of certain TRIPS obligations on copyrights and related rights, industrial designs, patents, and the protection of undisclosed information in relation to the prevention, containment or treatment of COVID-19.
Such a waiver would provide countries with the policy space to collaborate in research and development and manufacturing, scaling up and supplying COVID-19 tools, including drugs, vaccines, diagnostics, and other technologies, such as masks and ventilators. 
In response to some of the objections from the developed countries, the agreement was subsequently reworked and a revised proposal submitted by India and South Africa. However, the proposal is still being negotiated with the developed countries, especially the European countries, still blocking it.  
According to the MSF statement: "A waiver of intellectual property (IP) obligations by member states allowed under the World Trade Organization (WTO) would comprehensively remove significant IP barriers on COVID-19 medical tools. This would include patents and pending patent applications that could impede generic production and supply of lifesaving treatments for COVID-19."
After the WHO's recommendation on using the two new drugs, Márcio da Fonseca, infectious diseases medical adviser, MSF Access Campaign, urged: "With these proven therapeutics recommended by the WHO, it's time now for low- and middle-income countries to finally access these therapies that are already in routine use in many high-income countries. Governments must step up and take immediate action, including calling for the adoption of the 'TRIPS Waiver' and the use of public health safeguards such as compulsory licensing to override patent monopolies, in order to ensure equitable, uninterrupted, sufficient, timely, and affordable generic production and supply globally". 
Get the latest reports & analysis with people's perspective on Protests, movements & deep analytical videos, discussions of the current affairs in your Telegram app. Subscribe to NewsClick's Telegram channel & get Real-Time updates on stories, as they get published on our website.
Subscribe Newsclick On Telegram