Maulana Hasrat Mohani and the Persistent Minority Question
As minorities feel insecure today, India must recollect the Constituent Assembly debates that warned of the harsh consequences of majoritarianism.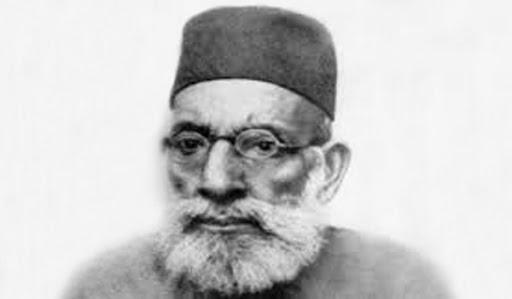 Born in 1875 at Mohaan village in the Unnao district of present-day Uttar Pradesh, poet-politician Maulana Hasrat Mohani remained eclectic to the point of nihilism in his political orientation. His poetry immortalised him, but history has forgotten him as a political activist—he coined the slogan "Inquilab Zindabad". After completing his education at MAO College, known as Aligarh Muslim University today, he joined the Congress party and sided with its radical section led by Bal Gangadhar Tilak. However, Mohani did not remain with the Congress for long and joined the Communist party. He inaugurated its first party office in 1925 and "waved the red flag". 
He was the president of the reception committee in the first All India Conference of Communists held in December the same year at Kanpur. After getting expelled from the Communist party, he organised his own "Azad Party". He also became part of the Muslim League but left it in 1936 after rejecting the two-nation theory. He never wished to go to Pakistan, newly formed in 1947.
Mohani can be understood as a combination of paradoxical actions with respect to his political affiliations. Still, he remained primarily committed to the values he defined as righteous for a free Indian society and state. These include communal amity, with the Muslims sheltered from rising communalism, protection of the interests of workers and peasants, and democratic values. 
We may understand Mohani's seemingly contradictory actions and shifting ideological positions as the responses of a poet and political activist to the structural changes in social forces in specific situations—ambivalence is an inherent feature to these changes. He claimed to hold three "Ms" close to his heart: The first was Mecca, and he performed the Hajj pilgrimage several times; the second was Mathura, which he visited every year on Krishna Ashtami; and the third was Moscow, which was the basis for his arguments in the Constituent Assembly in favour of India having Soviet-style village republics.
Constituent Assembly Debates and Minorities 
Mohani was elected to the Constituent Assembly and participated in its debates but never signed its draft constitution due to his dissatisfaction with it. He died on 13 May 1951 in Lucknow, and his grave still attracts many visitors. His son Maulana Nusrat Mohani established the Hasrat Mohani Memorial Society in Karachi, Pakistan, which holds memorial meetings on his death anniversary. 
Mohani was quite vocal in the early stages of the Constituent Assembly debates, and other members jeered at his comments. On one occasion, the president of the Constituent Assembly had to remind the other members that Mohani was senior amongst them and an old freedom fighter. However, Mohani never bothered to react to the negative remarks. Of his many interventions in the Assembly, his views on the minority question stand apart, and they also have greater relevance today. 
On 4 January 1949, when the Assembly was debating Article 67, he objected to linking the Article with Art. 293, which created a provision for reservation for minorities. In an interesting intervention, he said, "I am strongly opposed to reservation of seats and there should be no reservation under any circumstances. I say that there is absolutely no need of reservations, after we have made provision for joint electorates and adult franchise. The two cannot go together. When the electorates would be joint, it would mean that everybody will have the right to stand and to contest from each and every constituency. On communal basis you are making its scope limited as you have already said that you would like to give reservations to Muslims because they are in a minority. I do not know about Scheduled Castes, but a friend of mine has just said that you would not like to give them any reservation. Why do you call the Muslims a minority? They can be termed as a minority only when they functioned as a communal body. So long as Muslims were in the Muslim League, they were a minority."
When the Constituent Assembly decided to discontinue the provision of reservation for religious minorities, it substantiated Mohani's point of view. However, the crucial aspect of Mohani's argument was about Muslims as a minority. He refused to accept them as a minority so long as they were a part of the democratic process. He argued that so long as the Muslims continue to have their party, they would continue to be a minority. 
In other words, Mohani felt that the political space offers certain choices for members of a religious community: they could either become a part of the political process by joining the existing parties or form a party without raising any communal demands or pressures. One may say that Mohani was committed to civic citizenship although he was formerly a member of the Muslim League—an outfit that, he was clear, was not required. 
On 25 May 1949, Sardar Patel presented the Report of the Advisory Committee on Minorities, etc., continuing his previous report, which had discontinued political reservation for religious minorities. On this report, Patel said, it had made an exception for the Sikh community. Certain castes among the Sikhs would be covered under the provision of reservation, in line with the reservation for Scheduled Castes. Mohani made prophetic and profound statements on 26 May in the debate that followed. He said, "Let us once and for all decide that we will not have any communal parties among us. If we are to establish a true democratic State, then there is no room for any religious or communal parties. As everybody knows, democracy means majority rule, and therefore, it follows that minorities will have to submit to decisions of the majority. Now, sir, what is the reason for minorities submitting themselves to the decisions of the majority? They do so on the supposition that it would be possible for them at some future date, with the change of public opinion in their favour they may occupy the seat of Government and in that case the erstwhile majority will become a minority and the minority will become the majority." 
First, we must recall another idea of Dr BR Ambedkar to situate Mohani's views in their proper context. When Ambedkar moved the Draft Constitution for approval on 4 November 1948, he spoke on the minorities question by defending the constitutional provision to safeguard them. At the same time, Ambedkar added that both majorities and minorities had followed the wrong path. He said that the majority could not ignore the existence of minorities, but it was also wrong for minorities to perpetuate themselves as minorities. He explained, "The moment the majority loses the habit of discriminating against the minority, the minorities can have no ground to exist. They will vanish."
Mohani agreed with Ambedkar on one point. That is, they shared the perception of minorities as minorities. Also, from a constitutional perspective, both of them belonged to a minority group. However, Mohani emphasised that minorities should not create distinct political parties because, in a democratic polity, such political dispensations are unnecessary. On the other hand, by joining the nationalist parties, the minorities get the chance to become part of the ruling elite. 
Contrary to the advice Mohani gave the country so long ago, today, we are witness to the existence of several political parties that voice issues that concern particular communities. In his speech on 4 November 1948, Ambedkar had also said, "It is for the majority to realise its duty not to discriminate against minorities. Whether the minorities will continue or will vanish must depend upon this habit of the majority."
Today, minority parties exist because members of minority communities feel insecure and anxious even though national parties exist. These national parties either do not represent their interests or provide them with minimal representation, which signals the failure of people-centric politics. Thus we have the All India Majlis-e-Ittehadul Muslimeen, the Shiromani Akali Dal, the Bahujan Samaj Party, and others who claim to represent specific communities. 
We still have political parties with particularistic agendas and representing certain ethnic or regional groups. Mohani would have been a fierce opponent of such political dispensations. From his perspective, only the nationalist parties of the time, which articulated the interests and aspirations of the people of India as a whole, and the workers and peasants in particular, should exist in a democratic country. His views, as he articulated them, were his lifelong commitment, and he never vacillated on them. 
The author is a former professor of sociology at the Guru Nanak Dev University, Amritsar, and president of the Indian Sociological Society, New Delhi. The views are personal.
Get the latest reports & analysis with people's perspective on Protests, movements & deep analytical videos, discussions of the current affairs in your Telegram app. Subscribe to NewsClick's Telegram channel & get Real-Time updates on stories, as they get published on our website.
Subscribe Newsclick On Telegram