Military Agreement With the US: COMCASA is On Again
A high-level US delegation comprising defence, strategic affairs and foreign policy experts and lawyers is in Delhi for detailed negotiations on COMCASA.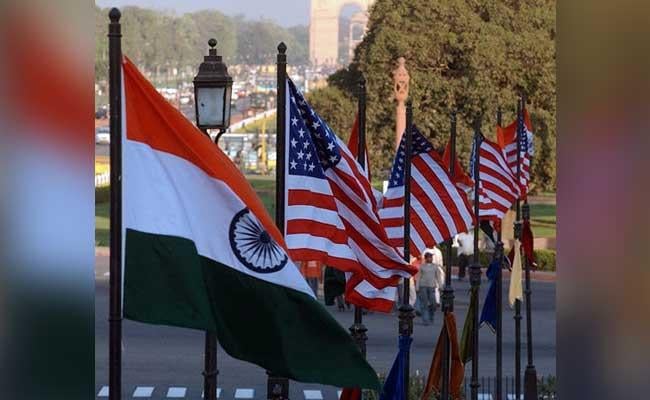 After years of wavering by India – despite continuous prodding by the US – first under the UPA and then even by the BJP, it appears that another of the "foundational agreements" between the US and India on military collaboration is on the verge of being signed. Three such agreements are part of the package required to be signed by all the US allies to allow the latter to acquire and effectively operate advanced US military equipment inter-operably with the US forces. The three agreements, in their original US terminology, are: Logistics Security Agreement (LSA), which enables use of each other's military infrastructure and facilities, the Basic Exchange & Cooperation Agreement (BECA) that provides for sharing geo-spatial intelligence, and the Communication & Information on Security Memorandum of Agreement (CISMOA), which facilitates the US providing equipment and software for communications security. 
All these have been part of the discussion ever since the US-India Defence Framework Agreement came into being in 2005 as part of the burgeoning US-India strategic alliance, so as to give operational heft to defence cooperation between the two countries, especially sale of advanced US military hardware to India, which was off the table till then. The US has continually pressed India to sign these agreements, arguing it would be necessary not only for sale of sensitive defence equipment, but especially for transfer of advanced US military technology, which India was interested in. This pressure has only increased since the US under then President Obama declared India to be a "major defence partner". While many large purchases of US military equipment by India have taken place since the doors opened to such acquisitions, India has had to acquire and integrate commercially available communications hardware rather than the original US-origin encrypted equipment due to absence of the relevant foundational agreements.  
      
India inching towards signing         
The UPA government had balked at signing these agreements, even after direct pressure from the Left had ceased following its withdrawal of support to UPA1, due to apprehensions that this may draw India into too tight a strategic embrace with the US. Under the BJP dispensation, India has dropped some of this earlier reluctance. 
It first signed the logistics agreement in 2016, albeit with some modifications in the standard format, providing for case-by-case voluntary sharing of facilities such as for refueling or maintenance in ports etc, and renaming it the Logistics Exchange Memorandum of Agreement (LEMOA). Persistent anxieties have, however, continued to be voiced within the security establishment and the military, which has continued to stand in the way of India signing the other two agreements. 
But the US seems to have achieved another breakthrough following the meeting between President Trump and Prime Minister Modi in June 2017, after which discussions between the two countries have acquired a renewed momentum, with India apparently indicating its willingness to sign India-specific Agreements, especially a renamed Communications Compatibility & Security Agreement (COMCASA). Several rounds of discussions have already been held in Washington and Delhi in the past year involving top military, national security and foreign policy officials from India and the US. 
At the time of writing, a high-level US delegation comprising defence, strategic affairs and foreign policy experts and lawyers is in Delhi for detailed negotiations on COMCASA in preparation for the so-called 2+2 Meeting scheduled in Washington next month between the respective Foreign Affairs and Defence Ministers, that is Secretary of State Mike Pompeo and Defence Secretary (ret'd General) James Mattis from the US and Ministers Sushma Swaraj and Nirmala Sitharaman from India. 
An additional element of urgency is the favourable decision by the US to sell India armed Sea Guardian or, more accurately, Predator-B or MQ9-B Reaper drones, superseding the earlier US decision to confine the sale only to the unarmed version. The deal, however, may well be conditional upon India signing COMCASA and, since the US has indeed approved the sale, this might be an indication that India has agreed to sign COMCASA it has drafted to its satisfaction. The US has also been leveraging pressure tactics regarding the possible acquisition by India of Russian S-400 missile defence systems, arguing that potential breaches in communications security related to integration of the anti-missile system with other hardware might be serious impediments to the US's sale of sensitive equipment such as armed drones to India.
       The broader national security and sovereignty issues involved in the gradually solidifying military alliance between India and the US have been discussed earlier in these columns and elsewhere in this publication, so it is not proposed to go into these here. Rather, this article looks at implications of the potential signing of COMCASA by India in light of two specific related aspects, namely the proposed acquisition by India of the armed MQ9-B Reaper drones, and the issue of indigenous technological capability in respect of security of communications on Indian military or security platforms and the related integration of such systems as called for in a modern networked military.
Armed Predator/Reaper Drones    
     
After the Trump-Modi meeting a year ago, the US agreed to sell India 22 unarmed MQ9-A Reaper or so-called 'Sea Guardian' drones for use by the Indian Navy. The assumption was that these would be used for extensive surveillance of the Indian Ocean region, potentially on both sides of the Indian peninsula, but the eastern flank being of major interest to the US due to the expanding Chinese presence there. 
    The MQ9 Reaper is an extended maritime version of the famous US Predator drone, which comes in both armed and unarmed versions, and has been used by the US extensively in the Pakistan-Afghanistan region and in Iraq, Syria, Somalia and other theatres, famously or notoriously for targeted operations against specific Al Qaeda, Taliban, ISIS etc. targets. 
The 'Sea Guardian' or Reaper is an augmented version of the Predator, with a much more powerful 950 hp turbo-prop engine compared to the Predator's 115 hp piston engine, extended wingspan and structural modifications for longer range and larger payload capacity, and enhanced avionics and communications tailored for maritime operations. 
The armed MQ9-B version, a true 'hunter-killer' drone comes with laser-guided bombs and lethal AGM-114 Hellfire missiles used just last week against a 'high-value' Pakistani Taliban leader. With a full payload, the Reaper or armed Guardian can loiter over a target region 1, 800 km from base at 50,000 feet altitude for 14 hours, the unarmed version capable of more than double the loiter-time. 
Even the unarmed Guardian drones have not been sold by the US to any non-NATO country, whereas the armed variants have been sold only to close US allies, such as the UK, France, Netherlands, Spain and Italy, who have actually used them operationally independently or in conjunction with US forces in the theatres mentioned above.
It is no wonder that, even when the sale of unarmed Sea Guardians was first being discussed last year, Pakistan threw a fit accusing the US of upsetting the balance of forces in the region. The Pakistani apprehension was, of course, that the drones would be used for surveillance of more over Pakistan or Pakistan-administered Kashmir.
In the current prospective deal, supposedly worth over $2 billion, both the US and India have repeatedly emphasised that it is for the maritime version, thus at least attempting to allay Pakistani fears and those of its friends in the US Congress. International defence industry insiders claim that India underlined the China angle to persuade the US, playing to US strategic concerns while seeming to restrict use of the drones to the Indian Ocean theatre. However, it is also learned, again from international reportage, that it is not completely decided as to which version of the armed MQ9-B Reapers would finally be acquired by India. It is said to be likely that India may also acquire some armed drones for land operations around all India's international borders and maybe further inland too.
Are armed maritime drones really useful?    
Does India really need these armed drones? India already has advanced P8i Poseidon surveillance and anti-submarine aircraft specifically procured for operations over the Indian Ocean region.  
    One unnamed Navy spokesman has been quoted in the media as saying: armed drones were needed because if unarmed drones spot something, they would have to call in Poseidons or some other air strike, thus losing time and maybe even the target. But by that logic, all drones used by India should be armed!
    India has been on a heady rush to modernise its military, but most of its procurements have been carefully thought trough and have fairly robust justification from both short and longer-term perspectives. But of late, perhaps sensing the readiness of the political leadership to splurge on acquisitions, there has been a tendency on the part of the armed forces to overstate their requirements, especially acquisitions from foreign manufacturers.  
    With the armed MQ9-B Reapers, this tendency seems to have been taken to another level.  The only substantive rationale for acquiring them is the ostensible capability they bequeath to keep vigil over the vast Indian ocean area, aided by satellite and other networked communications. However, while armed drones have been extensively used by the US and other militaries to hunt and kill designed targets over land, there is little evidence of its productive utility in hunting down maritime targets. Piracy is one possible threat, but hardly seems worth the expense. It is even rarer to come across instances of routine maritime surveillance missions suddenly resulting in identification of potential threats and taking them out.
    In this instance, India may indeed have been tempted to go in for the expensive armed option of doubtful utility. This temptation may in turn lead to India being roped into a US military alliance and plans to counter China and, as the US currently desires from its allies in Europe or North-East Asia, to take on more active roles and expenditure towards this end. Indian officials and strategic commentators are gleefully reporting that the US has renamed its Pacific Command as the Indo-Pacific Command, thus demonstrating its recognition of India's importance in this region. The Indian political leadership and strategic experts have always been susceptible to Western, especially, US's flattery! The new name for the US military theatre chiefly intends to emphasise that its coverage extends beyond the Pacific to embrace the Indian Ocean as well, and has little India-specificity to it. Yet, India has fallen for it!  
    To top it all, India going in for armed drones will bring with it the COMCASA agreement with the US and all the strategic entanglement that it entails. Is it worth it, for an extravagant and hitherto not well proven military capability? Will unarmed drones not suffice, for the medium term at least? Is there no alternative?   
Self-reliance issues
     India's indigenous unarmed aerial vehicle (UAV) or its armed UCAV (unarmed combat aerial vehicle) variants is dawdling along at a leisurely pace, even while India is procuring large fleets of drones from Israel and now the US. Without going into details, current work on UAV/UCAVs in India is reasonably good, but needs to be given a serious push with time-targeted goals in mission mode. If India sets its mind to it, this should not be too high a mountain to climb. While UAVs have been mentioned in India's recently announced Defence Production Policy, there is no evidence of the desired impetus. This needs to be seriously pursued, including High Altitude Long Endurance (HALE) variants like the Predator.
    Then there is the important issue of communications security, for which COMCASA is being touted as a necessity. NATO and other military allies of the US do not need or want to pursue this goal because they have chosen to be part of a US military alliance, prepared to and ready for joint military operations, obviously against jointly declared 'enemies', and hence quite comfortable with working with encrypted US hardware and software. Why should India do the same?
    Besides, India prides itself in being a leading ICT power. India has, and will continue at least into the medium term to have, military and strategic equipment from diverse sources including Indian. Can India not work out encryption, security and systems integration of diverse hardware and software, between ground, air, space and ocean assets? This is a hugely important issue and well worth a dedicated indigenous effort. Achieving this capability will obviate the necessity of signing COMCASA as a pre-requisite for buying US equipment and thus underscore India's strategic autonomy and independent decision-making. Surely, this is better than tying India to US apron strings for illusory benefits.
Get the latest reports & analysis with people's perspective on Protests, movements & deep analytical videos, discussions of the current affairs in your Telegram app. Subscribe to NewsClick's Telegram channel & get Real-Time updates on stories, as they get published on our website.
Subscribe Newsclick On Telegram