As Modi Sucks Cash From Public Sector Companies, Dividend Payment to National Coffers Declines
The combined annual dividend paid by PSUs to central government has declined this year for the first time since FY15, and for the second time in the decade.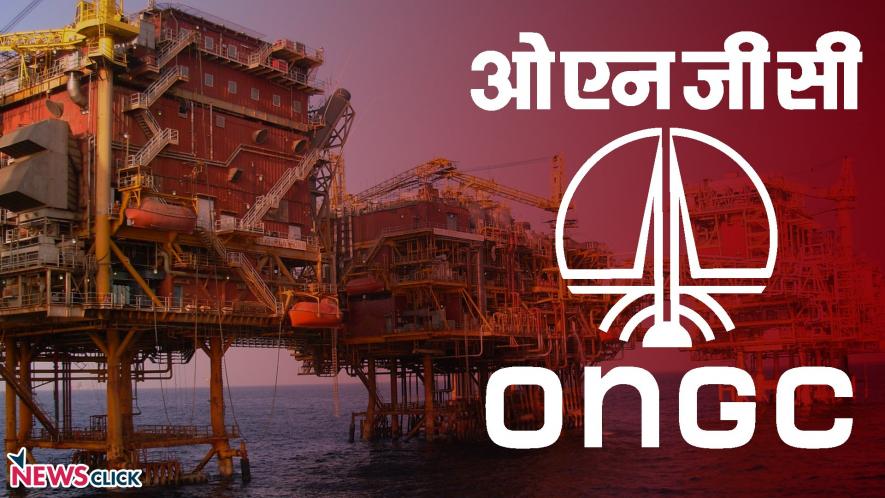 The Modi government's persistent attack on profitable and cash-rich Public Sector Undertakings (PSUs) of the country is bearing fruit. It has been reported that the combined dividend paid by the PSUs (excluding banks and financials) to the central government declined this financial year from last year, for only the second time in the decade.
After a consistent increase in the year-on-year dividend — a share of the profit earned by a company paid to its shareholders in cash — which is added to the Indian government coffers, the combined dividend payout by PSUs decreased by nearly 10 per cent in FY 2017-18. The last time the dividend payout dipped was in FY 2014-15. 
This decrease has happened despite improvement in the profitability of the PSUs, especially oil and metal producing companies, the Business Standard reported. In fact, "the combined net profit of listed non-financial PSUs was up 9.5 per cent in 2017-18 (FY18) to Rs 1.2 trillion, two-thirds of which was accounted for by oil and gas companies."
So why, then, has the annual dividend declined?  
Because the cash reserves of the large public-sector companies are at their lowest in nearly a decade. The aggregate cash reserves of PSUs fell by 14 per cent in FY18 to Rs 1.03 trillion, Business Standard reported.
But, why are the cash reserves at their lowest in a decade?
Because the BJP-led NDA government has been working overtime to deplete the accumulated cash reserves of the central government-owned companies. Why? 
To accomplish its short-term goals of meeting the fiscal deficit targets and its disinvestment target — besides its long-term goal of eventually making these companies unprofitable so that there is a case for privatisation. 
The Modi government is doing this in two ways — by forcing companies to pay extra dividends known as "special dividends" and by getting the cash-rich PSUs to buy other, often ailing, public-sector companies. 
For example, at the end of the last financial year, profitable public-sector oil companies reportedly faced immense pressure from the government to declare special dividends. In fact, Indian Oil Corporation, Bharat Petroleum and Hindustan Petroleum were forced to declare a combined special dividend of Rs 4,570 crore — of which the government's share as the majority shareholder was Rs 2,558 crore.  
Speaking to Newsclick, Tapan Sen, general secretary of the Centre of Indian Trade Unions (CITU) said, "The government has been extracting much larger dividends from these PSUs than what is warranted by the Companies Act, so that it can make good its fiscal deficit targets. So, obviously, the annual dividend is lesser, because the additional funds generated from the productive operations of these companies are dying out, instead of being used for their capital expenditure and to update their productive technology."
"The government is instead forcing PSUs borrow more and more money," he said.
The Business Standard report quoted an analyst from a private investment advisory firm as saying, "There is little elbow room for PSUs to raise dividends any further. Most of the large PSUs such as NMDC, ONGC, Hindustan Aeronautics and NTPC have exhausted their accumulated cash reserves through special dividends in the past." 
This "elbow room" has been destroyed by the central government itself. 
The second way this government is using these PSUs as a cash-cow is by getting them to buy other government-owned companies to meet its disinvestment target. 
The Modi government has set its disinvestment target at Rs 80,000 crore for 2018-19.  These disinvestment targets are set, supposedly, to raise money for the public exchequer — even as it continues giving massive tax concessions to corporates (amounting to Rs 86,145 crore in 2016-17), and gets public sector banks to write off bad loans of corporates (bad loans of Rs 2.41 lakh crore were written off between April 2014 and September 2017).
Speaking to Newsclick, Ashok Rao, former president of the National Confederation of Officers' Association of Central Public Sector Undertakings (NCOACPSU), said, "This move to get large and profitable PSUs to buy the government's own stake in other PSUs is sounding the death knell for these companies, as not only are their cash reserves depleted but they are often forced to borrow huge amounts of money."
For example, the Oil and Natural Gas Corporation (ONGC) — the country's largest crude oil and natural gas company in the public sector and otherwise — was forced to buy the central government's 51.11 per cent equity in Hindustan Petroleum Corporation Limited (HPCL) in January this year. 
For this, the ONGC was compelled to borrow Rs. 35,000 crore from the banks.
Before that, in August last year, the ONGC was forced to bail out debt-ridden Gujarat State Petroleum Corporation (GSPC) by buying all of the 80 per cent stake held by GSPC in a gas block of the Krishna Godavarari (KG) basin. This was a bad move for ONGC even more so because the block did not see any commercial production by late 2015 since the time it was discovered.
What's more, the Modi government has been asking the ONGC to bear fuel subsidy to bring down petrol prices. 
Most recently, the NTPC — engaged in thermal power production — has been asked to buy the government's 73.67 per cent stake in hydro-power producer NHPC. This stake is estimated to be worth more than Rs 18,200 crore. So how will NTPC have enough cash to meet its capital expenditure, let alone expand its productive operations in order to raise profits and, consequently, the dividend that it pays to the government?
Similarly, the cash-rich Life Insurance Corporation of India (LIC) was made to acquire the sinking IDBI bank.
Of course, this assault on the public sector — the foundation of the national economy — is multi-pronged, as in the meantime, the government continues to sell off the country's national assets to profit-seeking corporates.
The Business Standard report said, "Analysts believe more PSUs could go slow on dividend payout due to their growing mismatch between internal accruals (profits left after dividend payment) and capex (capital expenditure) requirement." 
Of course, this "growing mismatch" will only grow wider and wider, as the Modi government keeps sucking the hard-earned cash out of these companies.
Get the latest reports & analysis with people's perspective on Protests, movements & deep analytical videos, discussions of the current affairs in your Telegram app. Subscribe to NewsClick's Telegram channel & get Real-Time updates on stories, as they get published on our website.
Subscribe Newsclick On Telegram