Modi's Failures: Average Mudra Loan Is Just Rs.47,249
How can the programme create self-employment for the loan takers with this measly amount?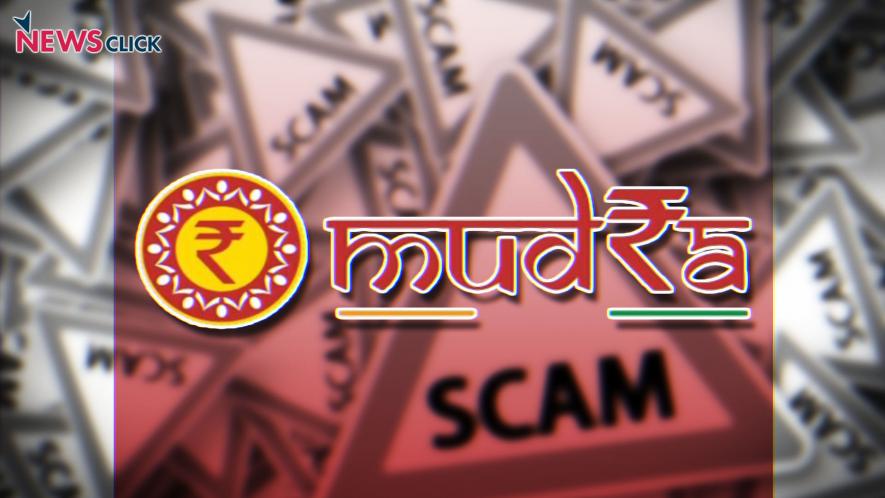 Prime Minister Modi's favourite programme is distribution of Mudra loans to people so that – hopefully! – they can set up some small business. He and his colleagues in the govt. have been quoting the loan figures endlessly to establish that his govt. has succeeded in creating massive self-employment opportunities..
But the reality is something else. Since the programme was started in 2015-16, a grand total of 9.9 crore loans have been sanctioned and a whopping Rs.4.68 lakh crore have been disbursed. These seem to be impressive figures. But this means that average loan per person is a meagre Rs.47,249!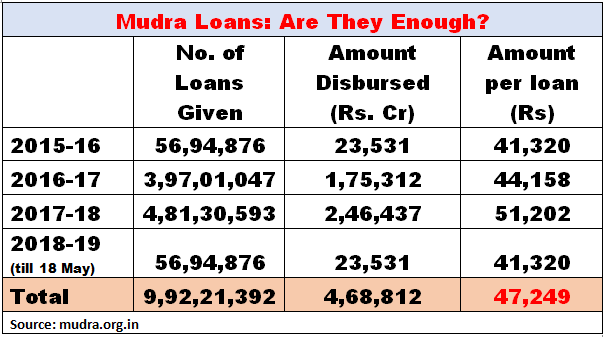 Can a person, in today's day and age, start a new enterprise and run it successfully on less than Rs.50,000 taken as loan? With this amount perhaps an existing enterprise will get a much needed injection of working capital. Or maybe somebody with arrangement for working capital from other sources can upgrade his or her small enterprise. But to start ab initio and run it successfully, is very difficult – unless you want to sell pakoras on the pavement.
So, to claim that the number of loans disbursed is equivalent to number of jobs created would be a fantastic flight of fancy. But then the Modi govt. is fuelling itself with these fanciful flights.
But there is more to this sordid tale of deception than this.
A little noticed news report revealed that on 21 February this year, CBI registered a case against a senior Punjab National Bank official of its Barmer (Rajasthan) branch for "fraudulently" giving away 26 loans worth Rs.62 lakh under the Mudra scheme. In its complaint, the CBI said that the official sanctioned loans "without conducting meaningful pre-inspection or physical verification of spot of business or residence and without ascertaining end use of the loan amount or creation of assets from the loan amount".
But this is exactly what the Mudra programme was all about! The Pradhan Mantri Mudra Yojana (PMMY) – as it is officially called - is particularly vulnerable to such fraud because it is authorized to give loans up to Rs.10 lakh to small enterprises without seeking collateral and invoking all the tough conditions that are usually imposed on such small loans by common people. Of course, physical verification etc. is still required – that is where the Barmer bank man stumbled.
Mudra is a refinancing scheme, that is, it doesn't involve direct lending from the govt. Loans are given by public sector banks, NBFCs, and MFIs. Under govt. pressure to disburse these loans, all these institutions have been bending over backwards to push Mudra loans. This is going to come back and bite them at some later date – but who cares!
There are unconfirmed rumours – and some bank officials are also reportedly saying off the record – that many of these Mudra loan takers are encouraged by local BJP leaders and supporters. If this is true, then BJP has found a way of financing its own supporters by public funds! Only further investigation in future will tell whether this part is true or not. Be that as it may, the Mudra scheme is definitely not creating self-employment at the scale ascribed to it by zealous Modi supporters. In fact, like all other employment related schemes, it is also a failure.
Get the latest reports & analysis with people's perspective on Protests, movements & deep analytical videos, discussions of the current affairs in your Telegram app. Subscribe to NewsClick's Telegram channel & get Real-Time updates on stories, as they get published on our website.
Subscribe Newsclick On Telegram