MP: How a 77-km bus Service Revived the Age-old Harbola Tradition
A bus that runs once daily has transformed lives by enabling job opportunities, education access and strengthening community ties.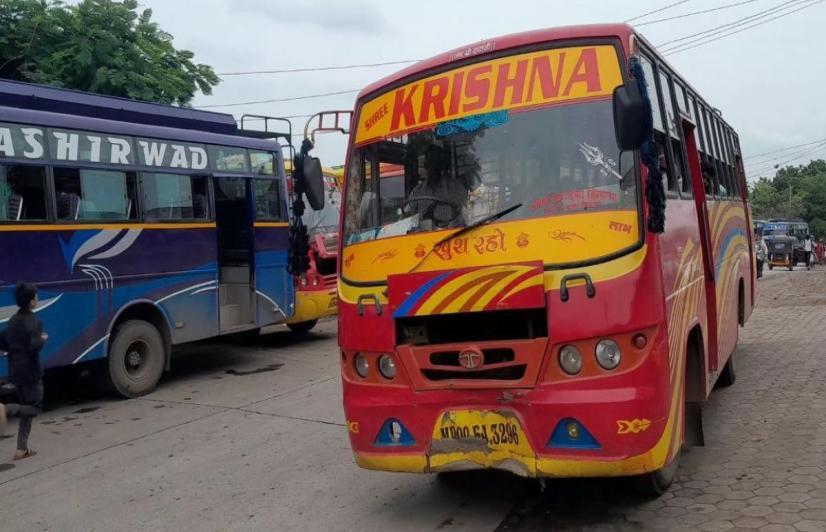 Khandwa: An overcrowded bus winding through a narrow road is among the first images that pop up when one thinks of a rural landscape. Such buses not only serve as the lifelines bridging the gap between remote regions and urban centres but also do much more, as in the case of the Harbola community of Madhya Pradesh. 
Living in the remote villages of the Nimar region, especially in Khandwa district, the Harbola people have been traditionally into singing. Thanks to Subhadra Kumari Chauhan's famous poem "Khoob Ladi Mardani," depicting the valour of Rani Laxmibai as narrated by the Harbolas, the word about the community had spread before India's Independence.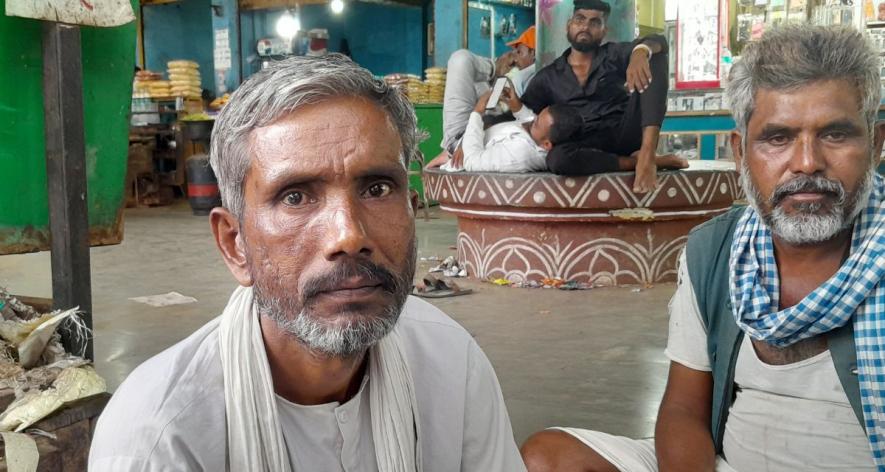 However, despite their talent, most community members had to take up agricultural jobs to make ends meet. A new ray of hope emerged when a private bus started plying from Baldua Dongri in Khandwa district to Jhirniya in neighbouring Khargone district, covering a total of 77 km via Sawkheda, Mundwada, Sihada, Khandwa and Pandhana (NP).
"Earlier, my wife and I used to work as farm labourers to make ends meet. At times, in the rainy season, we faced starvation too. Ever since the bus started, I have not done anything but sing, accompanied by tumdi-kartal (both folk instruments)," Atmaram Nainsingh (58) of Baldua Dongri village in Khandwa district tells 101Reporters, while waiting at the bus station in the city.
Over 200 people from seven nearby villages benefit from the service. At 8 am daily, the bus starts from Harbola Bahul Basti (a Harbola-dominated residential area) in Dongri-Kurwada. It reaches back to the starting point by 6 pm. One trip on the bus costs Rs 120 end-to-end. There is no government-run public transport between cities in Madhya Pradesh.
With bus plying, the Harbolas leave the village for two to three weeks at a stretch and earn money by performing at tourist spots. 
We start to move out after Deepavali (October-November) and travel from place to place, singing in open areas to attract locals… We continue to do so until Holi (March)," says Dharamlal Sunderlal, another villager who was returning home after touring the state for a week along with Nainsingh.
"Not every day is a good day; sometimes we do not earn enough or not at all… When it gets tough, we step out at 5 am and beg on the city streets. We sleep at the bus station or near the overbridge," he adds.
"This is because their folk music has not received the respect it deserves. The government encourages other art forms and provides them a platform abroad and in the country. Tumdi-kartal artists should also be respected," says Rajan Ranhe, another village resident.
The roots of tumdi-kartal music run deep. 
"Earlier, the Harbolas used their art to communicate messages between kings and inspired the locals to participate in the freedom movement by narrating stories of prominent freedom fighters," he adds.
The Harbolas fall under the category of Other Backward Classes and live in clusters in the Bundelkhand area as well as Khandwa district. Baldua Dongri sarpanch Pancham Manidhar tells 101Reporters that around eight lakh Harbolas are present across the country. Of them, about 5,000 live in Khandwa district. In addition to singing, they also work at farms and construction sites.
"Our community moved here from Bundelkhand about five generations ago. Since then, we have been earning income by singing paeans to kings. Due to economic disparity, we are forced to beg to make ends meet. Whatever they manage to earn is only because of the availability of bus to Khandwa," Manidhar says.
"There are periods during which travelling for 20 days a month can earn us enough to rest at home for the next 20 days," says Nainsingh, who supports his family of seven with tumdi-kartal singing. His elder son works as a farm labourer to supplement the family income.
Social Glue
"The 8 am bus is the only mode of transport that connects Goradiya, Sawkheda and Mundwada villages with the rest of the state," Antarsingh Parihar (75) of Khargone district tells 101Reporters. He was on his way to visit his daughter in Goradiya.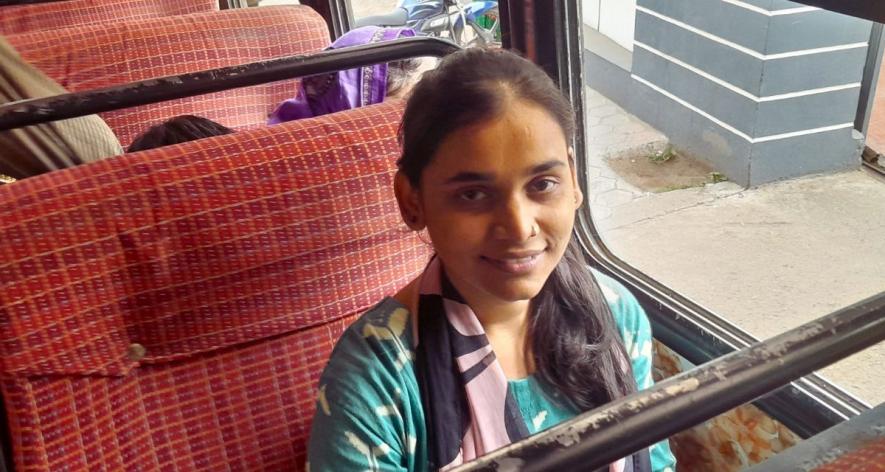 "My daughter Santoshi's mother-in-law met with an accident. I am going there to enquire about her health. When my daughter got married in 2016, reaching Goradiya, located 27 km away, was a big task. Now, there is no such problem. I would say the bus service has strengthened the relationship between the two families," Parihar says.
Purnima (21), who boarded the bus from Khandwa to reach Sawkheda, located 15 km away, says she was able to continue her studies because of the bus. Purnima is in the final semester of her BA programme at the Government Girls Degree College in Khandwa.
"The bus provides a safe environment for girls to travel. The villagers have faith in the bus drivers and the conductor. They take care of us like family," she says.
The bus service has also enabled jobseekers. 
Sumaila Bano (23) from Mundwada now works as a teacher in a private school in Khandwa, located 11 km away. She earns an honorarium of around Rs 3,000/month. With this income, Bano plans to continue her education, which will eventually lead to a higher salary at a higher teaching position. 
"It would not have been possible without the bus," she says.
Dharamaraj Bansor from Baldua Dongri shares that villagers were confined to their place before the bus service due to a lack of transport facilities. Many owned land and earned through farming, while others found work as labourers in nearby villages. 
"Bus service has enabled people to travel to Khandwa for employment opportunities, improving their quality of life," he says.
According to Manidhar, the largest chunk of the population of the community lives in Benpura Kurwada, totalling around 1,200 residents. Additionally, 200 people live in Madni panchayat, 350 in Badgavmal, 400 in Baldua Dongri within Mathani panchayat and 2,000 in Bainpura-Dongri. Among these, only Baldua Dongri has a bus service connecting to Khandwa.
(Mohammad Asif Siddiqui is a Madhya Pradesh-based freelance journalist and a member of 101Reporters, a pan-India network of grassroots reporters.) 
Get the latest reports & analysis with people's perspective on Protests, movements & deep analytical videos, discussions of the current affairs in your Telegram app. Subscribe to NewsClick's Telegram channel & get Real-Time updates on stories, as they get published on our website.
Subscribe Newsclick On Telegram