National Child Labour Project: Teachers, Students Stare at a Bleak Future a Year After Schools Were Shut
Schools under National Child Labour Project (NCLP) have been shut for the past year, leaving around 36,000 teachers nationwide unemployed. Not just them, but the merger of child labour schools with regular government schools has also led to a spike in dropout rates.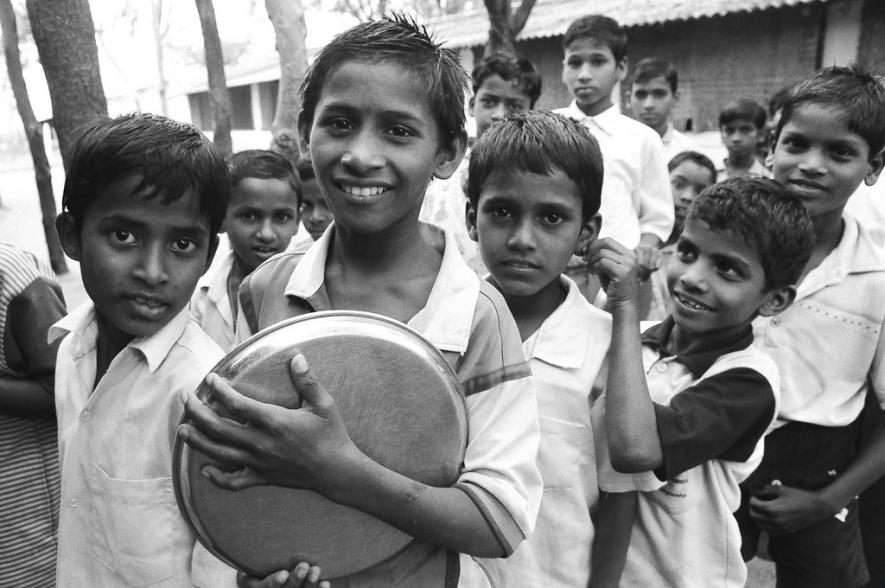 Representational use only./ Image courtesy: Flickr
Delhi: On March 15, 2023, unemployed teachers from across the country reached Delhi's Jantar Mantar to register their revolt against the govt for shutting down the schools that were started, especially for the children induced into child labour and merging it with the regular government schools.
As much as the teachers suffered due to this, so did the children.
"For any kid who had to be brought into education after years of individual attention and doing regular round-ups of their houses, it is not possible for them to adjust to the regular govt schools. Their peers will be much younger than them, and still, be more efficient while they struggle to understand the basics," said Firoz Shaikh, a teacher from West Bengal and the General Secretary of the National Child Labour Schools Teachers' Union.
It is impossible for a kid who has just started his education while he is 10-11 years old to adjust to 6-year-olds in the same class.
Bhargav Pappu(45) is from Madhya Pradesh's Rewa district and has taught under the NCLP school projects since 2006. He used to teach in an area amid the woods, where the children were primarily adivasis and used to collect wood, post which they would go from one hotel to another on the highways and sell them at the nearest railway station.
"The area from where they came, both parents usually always consumed the 'desi' alcohol. They would send their kids to earn a minimum amount required to run the house and manage their liquor expenses."
Explaining the situation, Pappu narrated the difficulties they had to face as teachers to even the students in the education forum. He says that initially, the parents would completely deny saying education was useless. Now, at least, they were earning and getting some money back home. With education, this regular source of income would stop for them.
"These were areas where we were often chased down the village for attempting to bring their children to the mainstream. We never sent our female teachers. The few times they went, not just the parents, but even the kids would throw slurs at them and shut them off," narrated Pappu as he went deeper into the problems they faced as teachers.
As much as Pappu's narration highlighted the children's problems, it also looked into how much effort had to be put into bringing these children from the clutches of child labour to education—the issues of teachers did not end here. Once the kids were in school, the next set of problems came with retaining those children. Here, the teachers had to ensure that the kids were regularly coming; if a child did not come, they had to revisit their homes, speak with their parents and convince them that this would improve their lives.
"In the classrooms, the kids often asked permission to use the washrooms. We would allow them, only to see that they never came back. Sometimes, when we checked on them after several minutes, we saw that the kids were smoking beedis or local weed. We would bring them back, and when this continued for several days, they would leave the classroom and never look back at education," narrated another teacher from the same district in Madhya Pradesh.
When the project started in the late 90s, the criteria for selecting teachers were quite simple. They would have to submit the local documents along with their education details. Later, written exams and vivas were also taken. However, it was still relatively easy. On the other hand, these teachers were not kept on 'service'. They were not on a regular salary-based programme. All they were given was a mere honorarium, which in the late 90s was around Rs 800, and by the end of March 2022, when the programme was shut, it went up to only Rs 1400.
As a result of inadequate payments, the teachers had to look for other jobs to meet their ends. Some would drive an auto-rickshaw, others would resort to full-time farming and part-time teaching, while the rest would also take tuition to meet the monthly expenses. The teachers allege that in several cases, even the meagre sum was missing. Some teachers from Jharkhand say they have not been paid for the past six years. Others also saw months of backlog in the payments, and with the programme shut, they see no hope.
"Most of us have been teaching for at least over 10 years now. Our primary motive at this stage is to save kids' lives from going into ruins. Our motive was to bring them into the mainstream. We all have an emotional connection with the children now and believe that this is our bit to the society", narrated Giridhari Lal, a teacher from Odisha.
For the teachers in Odisha, this programme was stopped much before, at least six years back. And the result was that they were ultimately not paid.
However, there is much more to it than just the fall of the NCLP schools. Lal had been teaching ever since the programme began. He joined the project back in 1996.
"When my selection happened, I was told by the government authorities that I was now in 'service' and would not be allowed to apply for any other government job. My question has always been, why was I not a salaried employee if this is service?"
Lal posed a genuine question. He had completed his graduation back then, and despite the lag in payments, continued to teach with the hope that someday, his service would be taken into consideration and his job would be permanent. Neither could he apply to other government jobs, nor was he made a salaried employee till the end.
The teachers narrate how the kids they brought into the mainstream have also done wonders. Some today are doctors, others took engineering, and a few even pursued law in their careers.
"The programme helped hundreds of kids and gave them a push towards higher education and spending a better livelihood," says Rahul, a teacher from West Bengal. The teacher further narrated that this was impossible had the kids been in a regular government school, as it would lack individual attention.
NewsClick, to better understand this project and its efficiency, reached out to a student who had studied under the project and is now a practising advocate in a District Court of West Bengal.
Haldhar Jeet is now 30 years old.
Taking the reporter back to when he was young and far from education, Jeet narrates," My parents were labourers. And so were we, all the siblings. We would broom floors of houses and do any menial labour that was given. It was only after I got involved in school, teachers continuously paid attention to my whereabouts, that I was able to reach this far."
He further narrated how his parents first completely denied educating him. He started his education only post 10 years of his life, at least five years behind his age. 
Jeet believes that the students will be unable to cope with the situation in the regular government schools. It will be difficult for them to adjust to it, and they will face problems ahead. Since March 2022, several students now have gone back to child labour. Teachers have been trying to get them back to education even as they protest for their cause but see little hope.
Get the latest reports & analysis with people's perspective on Protests, movements & deep analytical videos, discussions of the current affairs in your Telegram app. Subscribe to NewsClick's Telegram channel & get Real-Time updates on stories, as they get published on our website.
Subscribe Newsclick On Telegram