Netaji's Secular Outlook, and Why He was Disappointed With Jinnah, Savarkar
Bose's approach to history discarded the religious approach, therefore, it is important to revisit his worldview rooted in our composite culture.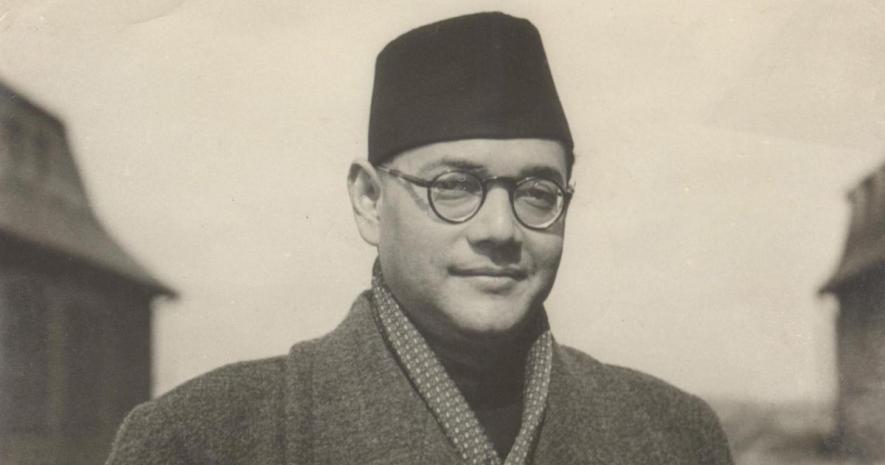 Today, while celebrating the 126th birth anniversary of Netaji Subhash Chandra Bose, one recalls the lesser-known fact that he, before leaving India for Europe incognito in 1941 to launch a war against the British regime in India for the freedom of our country, met several leaders. They included Mahatma Gandhi, Mohammed Ali Jinnah and VD Savarkar. He gave an account of those meetings in his book Indian Struggle: 1920-1942, first published in 1997, and that account is of contemporary significance.
MEETING BETWEEN BOSE AND GANDHI IN 1941
During his meeting with Gandhi, Bose stated that the Forward Bloc had launched a Civil Disobedience Movement, and many of the leaders of the Bloc were in prison. He also gave his assessment of the British Empire's predicament to Gandhi and believed that the Empire would be overthrown. He then requested Gandhi to start passive resistance and allow India to play her part in the second World War. Gandhi said that people were not prepared for a fight and that any step to aggravate and hasten it would be counterproductive.
Bose said his interaction with Gandhi lasted for a long time, and the talks were hearty. He wrote in the aforesaid book that Gandhi wished him success in his "passionate endeavour" to free India from British rule. In the event of India attaining liberation on account of Bose's struggle, he would be the first to receive a telegram of congratulation from Gandhi.
BOSE'S MEETINGS WITH JINNAH AND SAVARKAR WERE DISAPPOINTING
While Bose's talks with Gandhi concerning India's independence were hearty and cordial, his meeting with Jinnah, President of the Indian Muslim League, and Savarkar, President of Hindu Mahasabha, was disappointing. He made a passionate appeal to Jinnah to join the united struggle of people for the independence of India. He told him he would be the first Prime Minister after the country's liberation.
So far, we only knew that Gandhi persuaded Congress leaders to make Jinnah the Prime Minister of India to avoid the country's partition. But a peep into the book reveals that in his quest for making India free and keeping it undivided, he made relentless efforts to dissuade those whose actions polarised the freedom struggle and aimed at partitioning the country. Therefore, while his meeting with Gandhi was centred around the idea of making India free through a struggle of people regardless of their faith, his meetings with Jinnah and Savarkar were primarily to keep the country united by persuading them to join the common struggle for freedom and independence.
Despite his fervent pleas to Jinnah that he would become the first Prime Minister of free India, the latter remained hell-bent on his demand for the creation of Pakistan by dividing India based on religion.
Bose wrote: "Jinnah was then thinking only of how to realise his plan of Pakistan (a division of India) with the help of the British."
About Savarkar, he wrote: "Savarkar seemed to be oblivious of the international situation and was only thinking how Hindus could secure military training by entering Britain's army in India."
He concluded that "...nothing could be expected from either the Muslim League or the Hindu Mahasabha."
PM MODI SHOULD READ BOSE'S VIEWS ON SAVARKAR
Bose's writings in the book show that he was unsparing of any communalism, be it of the Muslim League or Hindu Mahasabha headed by Savarkar. Prime Minister Narendra Modi, who is the only Prime Minister of our country to have invoked the name of Savarkar along with Gandhi, Bose and Nehru on more than one occasion in his addresses to the nation from the ramparts of the Red Fort on the occasion of Independence day, should be mindful of Bose's articulations that Savarkar was only persuading Hindus to join the British army.
Bose's leadership and the role the Indian National Army played in its war against the British Army for the liberation of our country upheld our secular ethos as it united people of all faiths for the cause of India and set an example of harmony and reconciliation, which is being demolished by the distortion of history and polarisation process unleashed by divisive narratives of the ruling leaders of the Union government.
BOSE'S SECULAR OUTLOOK DETERMINED HIS UNDERSTANDING OF HISTORY
In this context, Bose's understanding of Indian history by eschewing a religious approach to understanding our past is of immense and contemporary significance. In his book, An Indian Pilgrim, he outlined the composite culture of both communities who shared a common destiny for thousands of years and shaped their future together in the face of all sorts of challenges. In the book, he described the Battle of Plassey as a joint Hindu-Muslim endeavour to confront an adversary which had caused an existential crisis.
He said, "History will bear me out when I say that it is a misnomer to talk of Muslim rule when describing the political order in India before the advent of the British. Whether we talk of the Moghul Emperors at Delhi, or of the Muslim Kings of Bengal, we shall find that in either case, the administration was run by Hindus and Muslims together, many of the prominent Cabinet Ministers and Generals being Hindus. Further, the consolidation of the Moghul Empire in India was affected by the help of Hindu commanders-in-chief. The Commander-in-chief of Nawab Sirajudowla, whom the British fought at Plassey in 1757 and defeated, was a Hindu and the rebellion of 1857 against the British, in which Hindus and Muslims were found side by side, was fought under the flag of a Muslim, Bahadur Shah."
Such an understanding of our history, free from communal bias, is the need of the hour. It constitutes an antidote to RSS (Rashtriya Swayamsevak Sangh) chief Mohan Bhagwat's reiteration of his predecessor Golwalkar's manufactured formulation that Hindus are at war with both an external and internal enemy for a thousand years.
It is of immense significance to recall Bose's secular outlook and correct understanding and interpretation of our past and defeat the communal interpretation of our history reminiscent of James Mill's two-nation theory - the Hindu nation and Muslim Nation. Historian Romila Thapar, in her recent lecture, "Our History, Your History, Whose History," stated that such an approach to history based on religion reduced every cause to a single one --religious difference-- and ignored and minimised other causes.
Bose's approach to history discarded the religious approach; therefore, when India is witnessing the replay of the colonial approach to history writing, it is important to revisit Bose's worldview rooted in our shared heritage and composite culture. In doing so, we would serve the cause of the idea of India and pay fitting tribute to Bose.
SN Sahu served as Officer on Special Duty to the late President of India, KR Narayanan. The views are personal.
Get the latest reports & analysis with people's perspective on Protests, movements & deep analytical videos, discussions of the current affairs in your Telegram app. Subscribe to NewsClick's Telegram channel & get Real-Time updates on stories, as they get published on our website.
Subscribe Newsclick On Telegram