Nirbhaya Fund: A Lapse in Priority or Memory?
There is an urgent need for resources for women's safety, but the fund launched with fanfare is hardly used. Did government forget about women or simply disregard them?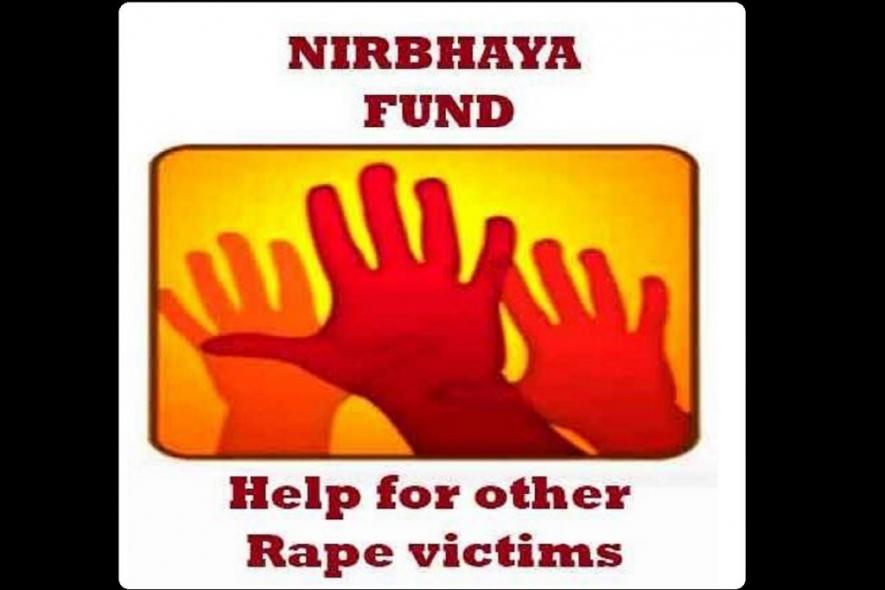 Image Courtesy: Facebook/@nirbhayafund
It is a bitter irony that while the world celebrates International Women's Day, India must confront its niggardly approach towards the most basic right of women—to safety. In 2013, the United Progressive Alliance government launched the Nirbhaya Fund after the ruthless assault against a woman paramedic in Delhi in December 2012. The fund was named after the moniker Nirbhaya, given to the woman by the media because she bravely resisted those who attacked her. The assault led to her death, but the Nirbhaya Fund in her memory was supposed to apportion funds to "projects specifically designed to improve the safety or security of women".
In the framework document for this fund, the government acknowledged that Indian women face challenges in public spaces that limit their participation in economic and social life and "adversely impact their health and wellbeing". Therefore, the government said all projects funded by Nirbhaya would have "measurable outcomes" at the planning stage itself. For example, it would track whether or not a project has led to an "increase in prosecutions for crimes against women" or if there has been a "reduction in crime rate", etc.
The following year, a Bharatiya Janata Party-led government came to power at the Centre and subsequently in multiple states. But how has this fund performed under the last and present dispensation? In the first three years, about Rs. 1,000 crore was allocated to this non-lapsable fund every year. The central government devised a scheme to ensure women's safety on public road transport and a "Nirbhaya Project". However, most of the money remained unused.
The preparatory time for this scheme seems to have got prolonged indefinitely, for even more recent data (up to 22 July 2021) has revealed that there has been, at best, a marginal improvement in the rollout of projects under the Nirbhaya Fund.
This record is even more shocking if we consider that much less of the Nirbhaya Fund is released than the actual allocations allow. A recent publication, 'In Search of Inclusive Recovery' by the Centre for Budget Governance and Accountability, says, "As of 2021-22, Rs. 6,213 crore have been allocated to the Nirbhaya Fund since its inception, of which Rs. 4,138 crore have been disbursed and only 2,922 crore utilised, indicating that more than half of the total funds remain unutilised."
India is yet to recover from the COVID-19 pandemic, during which report after report highlighted that domestic violence zoomed up and there was a significant rise in trafficking of children and women. Therefore, the allocation of Rs. 6,213 in eight years itself must be questioned. The Nirbhaya Fund is now eight years old and should have had a Rs. 8,000 crore corpus by now, excluding what has been spent. The government kick-started it with Rs. 1,000 crore, which was faithfully allocated in the subsequent four years.
Should not a country that prides itself on women voters and women achievers also make room for allocations to make up for inflation? And, what about the growing need for security and safety, both inside and outside the home? If just inflation is accounted for, the average allocation—and spending—should have been Rs. 1,600 crore a year. Instead, the government allocated only around half of this to the fund.
The implementation of schemes based on this fund also reveals the apathy that dictates India's attitude towards women's safety. The Ministry of Women and Child Development is the nodal agency for Nirbhaya Fund, though schemes are implemented by several Union ministries, state governments and other agencies, including non-government outfits. Interestingly, a significant portion of the earlier allocations under this fund went to the Union Home Ministry. According to data released by the Ministry of Women and Child Development, by 12 December 2019, Rs. 1,672 crore was released to the Ministry of Home Affairs, of which it had utilised only Rs. 147 crore or 9%. Another Rs. 89 crore was released to the Department of Justice, but it used zero—nil—money by the same time. Despite the apparent need to improve safety for travelling women—one of the features of the Fund locked into it during the design stage—by December 2019, the Ministry of Road Transport and Highways had utilised only Rs. 35 crore or 26% of the Rs. 132 crore allocated.
One could have hoped that with its retinue of experts and specialists, at least the Ministry of Women and Child Development would give a better performance in utilising this fund. Yet the data shows that out of Rs. 381 crore released only Rs. 72 crore, or 19%, were used three years ago. The Cybercrime Prevention Unit under the Ministry of Home Affairs was to meet some of its resource requirements from the Nirbhaya Fund. Yet, in reply to a question posed in the Lok Sabha, this wing of the government also reported zero utilisation.
That is not all, as allocations for 'schemes for safety of women', also under the Ministry of Home Affairs, decreased by 88% from 2020-21 ( Budget Estimate or BE) to 2021-22 (BE).
By July 2021, Rs. 660 crore had been released to the Ministry of Women and Child Development from the Nirbhaya Fund, of which Rs. 181 crore has been utilised—that means 27% utilisation, or just about a quarter of what was available. The scenario is baffling, considering demands from state governments for allocations for their women-related schemes from the fund are being turned down or not fulfilled.
The Ministry of Railways was allocated Rs. 312 crore, but only Rs. 104 crore or 33% was utilised by July 2021. The Department of Justice improved its utilisation, touching 36% by deploying Rs. 121 crore out of the Rs. 340 crore released. However, the Ministry of Road Transport and Highways had a steep decline, utilising only 10% of the released amount.
The expected potential of this vital initiative to better ensure women are safe in public spaces is a shattered dream so far. The government has allocated little, disbursed even less, and utilised meagre sums. Of course, if even the allocated funds were used properly, India could have been on the road to achieve something. Women's groups have given constructive and creative suggestions and asked for urgent attention towards the Nirbhaya Fund. But the lack of support is evident from the performance of this scheme so far.
On International Women's Day, it won't do not to observe at least a glimmer of hope down the road. Even if overdue reforms improve the functioning of this scheme from tomorrow onwards, all will not be lost. This non-lapsable fund stares down the barrel of cruel assaults against women. Can we, at least today, promise to bring adequate and timely help to the survivors or their family members where required? The Nirbhaya Fund should be used to finance preventative aspects of women's safety. Substantial work has to be done to nip crimes against women in the bud.
The Nirbhaya Fund is not routine funding for the protection of women. Everyday expenditures are—and were—incurred even before the Centre set up this particular fund. The Nirbhaya Fund is not a supplementary allotment for work that under-financed or inefficient government departments could not finish. It is dedicated to exceptional, meaningful work that can make a measurable difference. Only then will its potential in a crucial social concern get fulfilled.
The writer is convener, Campaign to Save Earth Now. The views are personal.
Get the latest reports & analysis with people's perspective on Protests, movements & deep analytical videos, discussions of the current affairs in your Telegram app. Subscribe to NewsClick's Telegram channel & get Real-Time updates on stories, as they get published on our website.
Subscribe Newsclick On Telegram