No Unrest, No Sedition: How Lokmanya Tilak Challenged Section 124A
During his second sedition trial, the 'Father of Indian Revolution' argued it was not a question of whether public disorder was likely to take place because of his words but whether unrest had actually occurred.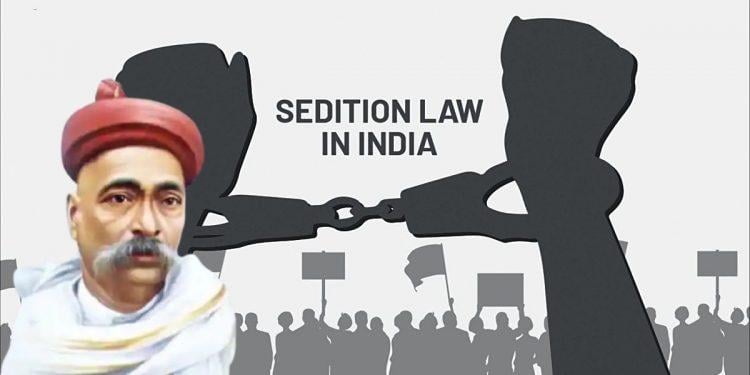 During his second sedition trial, the 'Father of Indian Revolution' argued it was not a question of whether public disorder was likely to take place because of his words but whether unrest had actually occurred, writes ANINDA DEY 
—–
"It's sedition!" the Raj seethed after Lokmanya Bal Gangadhar Tilak's critical pen highlighted the alien subjugation of India, which had prodded two young revolutionaries to target the Chief Presidency Magistrate of Calcutta on 30 April, 1908.
Khudiram Bose and Prafulla Chaki had hurled a bomb at Douglas Kingsford in Muzaffarpur, whose reverberation was felt by the British beyond the realm of conspiracy and horror. The explosion accidentally killed barrister Pringle Kennedy's wife and daughter instead of the intended target.
'Seething with sedition'
Following the assassination bid, Tilak wrote two articles, 'The country's misfortune' (12 May, 1908) and 'These measures are not sustainable' (9 June, 1908), in his newspaper Kesari. The columns had severely castigated the British rule, which had prompted the attack, and the Explosives Substances Act, 1908.
Tilak's first article—while expressing the remorse felt by Bose at the deaths of the two women—had also hammered the point that the British, who "exercised unrestricted power", should remember "there is also a limit to the patience of humanity".
The second article had criticised the British for banning manufacturing, storing and using explosives.
Tilak was arrested for sedition under Section 124A of the Indian Penal Code, 1870, on July 3, 1908, and his second sedition trial commenced and culminated in his incarceration in the Mandalay Prison in Burma (now Myanmar) till 1914.
In Emperor vs Bal Gangadhar Tilak, 1908, the writings were found to be 'highly seditious' with Bombay High Court Judge DD Davar terming them as "seething with sedition". 
Also read: Remove portrait of judge who sentenced Bal Gangadhar Tilak
Tilak questioned the basis of sedition law 
The most significant aspect of the whole dramatic saga was how Tilak punched holes in the draconian sedition law by challenging its very premise more logically than the Supreme Court (SC) did around five decades later in the Kedar Nath Singh vs State Of Bihar, 1962.
The original Section 124A states: "Sedition – Whoever, by words, either spoken or written, or by signs or by visible representation or otherwise brings or attempts to bring into hatred or contempt or excites or attempts to excite disaffection towards the government estab­lished by law, shall be punished with im­prisonment for life, to which fine may be added, or with impris­onment which may extend to three years, to which fine may be added, or with fine."
The word 'sedition' was dropped from the Constitution on November 26, 1949, following the debates of the Constituent Assembly in 1948.
Also read: How our Constitution makers debated & rejected the draconian sedition law
Tilak struck at the core of the law—increasingly being used by the Narendra Modi government to silence dissent—during his trial by contending that since his writings didn't trigger sedition, why he was being tried for the offence?
"It is not a question of whether sedition (treason) is likely to take place because of one word or another but whether sedition (treason) has actually taken place," thundered the indomitable Tilak. 
Tilak's second argument was regarding evidence of any popular unrest to have taken place because of his articles. "There is no proof that my articles have generated popular unrest. Only language of my articles does not lead or result in unrest.  This article can offer negligible proof of ana, one sixteenth of a rupee's value. You need proof equivalent to balance of a rupee," he argued.
'Explanations' in Section 124A
Explanation 2 in Section 124A states that "comments expressing disapprobation of the meas­ures of the government with a view to obtain their alteration by lawful means, without exciting or attempting to excite hatred, contempt or disaffection, do not constitute an offence under this Section".
A careful reading of the first article shows that nowhere did Tilak exhort Indians to violence while disapproving of government measures, like the Prevention of Seditious Meetings Act, 1907, or support the bomb blast. 
"Even Khudiram, the bomb-thrower, himself feels sorry that two innocent ladies of Mr Kennedy's family fell victims (to it) in place of Mr Kingsford," he wrote. …It is plain from the statements of those identical young gentlemen, who took this work in hand by founding a secret society, that they were fully aware that it was not possible to cause British rule to disappear from this country by such monstrous deeds."
In fact, Tilak advocated peaceful and constitutional methods in the article to acquire political rights. "It is true that in order to acquire political rights, efforts are required to be made by several successive generations and those efforts are required to be made peacefully, steadily, persistently and constitutionally!" he wrote.  
Questioning the arbitrary use of the law  against him, Tilak further argued that since no one can guarantee that a person will not "go out of control while such efforts [to acquire political rights] are being made", "how would it be reasonable to say that all persons who put forth efforts for acquiring political rights are seditious?"
Also read: When Gandhi put the entire colonial system on trial after being charged with sedition
The Muzaffarpur bomb conspiracy had jolted the British to such a considerable extent that while trying Tilak for sedition, they disregarded the exception granted under Explanation 3 in Section 124A.
Explanation 3 states: "Comments expressing disapprobation of the admin­istrative or other action of the government without exciting or attempting to excite hatred, contempt or disaffection, do not constitute an offence under this section."
Tilak emphasised the same point while arguing that most Anglo-Indian newspaper editors writing on the Muzaffarpur attack editors had held Indian leaders who had censured "the high-handedness or contumacious conduct of the English official class" for the "present terrible situation brought about".
Kedar Nath Singh case
More than 50 years down the line after Tilak's conviction, the apex court held the constitutionality of Section 124A in Kedar Nath Singh vs State Of Bihar in post-independent India, but also clarified what constituted sedition.
The SC judgement clearly emphasised that disapproving of government actions without inciting feelings of public disorder by violence was not sedition. 
Explanation 1 of the Section states: "The expression 'disaffection' includes disloyalty and all feelings of enmity."
Clarifying further, the apex court observed the difference between disloyalty to government and harsh criticism of its policies "so as to ameliorate the condition of the people or to secure the cancellation or alteration of those acts or measures by lawful means".
Tilak too never advocated violence in his article 'The country's misfortune'; he merely pointed out how the British never consulted Indians or their leaders in matters of administration and that continued oppression might cause more Muzaffarpur-like incidents. 
"The whole contract of settling in what the welfare of the subjects consists and in what their loss consists has been taken by the white official class in their own hands," he wrote.
The apex court's observation that stern criticism of government measures or acts "without exciting those feelings of enmity and disloyalty which imply excitement to public disorder or the use of violence" doesn't amount to sedition was reflected in Tilak's own defence when he said there is no proof that his writings caused public disorder.
Also read: 'Criticism is not sedition': SC quotes 1962 ruling
Tilak's reasoning in his article that "men of equitable temperament and reason in the nation will not approve of such violence" clearly proved that he didn't advocate violence and was, therefore, unfairly tried for treason.  
The SC said the law should be applied only when words have "the pernicious tendency or intention of creating public disorder or disturbance of law and order".
'Disaffection' is a vague term
Even the expression 'disaffection' in the Section, which "includes disloyalty and all feelings of enmity" is extremely vague and could be interpreted by the government or Judges in a way that could result in conviction.
The vagueness of the word 'disaffection' came up during Tilak's first sedition trial in 1897. Tilak had published a poem 'Shivaji's Utterances' under an alias and an article on his speech during the Shivaji festival in the Kesari on 15 June, 1897. A few days later, on June 22, WC Rand, the assistant collector of Satara district and plague commissioner of Poona, and his military escort Lieutenant CE Ayerst were assassinated by the Chapekar brothers in Pune.
The British believed that assassins were inspired by the poem and the article, and charged Tilak with having excited and tried to excite feelings of disaffection towards the government.
In Queen Empress vs Bal Gangadhar Tilak and Keshav Mahadev Bal, 1897, Judge Sir Arthur Strachey observed that "disaffection means simply the absence of affection. It means hatred, enmity, dislike, hostility, contempt, and every form of ill-will to the government." During colonial rule, Indians were expected to feel "affection" towards the government.   
However, in India's first sedition trial in Queen-Empress vs Jogendra Chunder Bose And Ors.,1891, Judge Sir William Comer Petheram had observed disaffection meant "a feeling contrary to affection", not "the absence of affection". Stressing that the words 'disaffection' and 'disapprobation' are so distinct, he said, "It is quite possible to disapprove of a man's sentiments or action and yet like him."
Also read: SEDITION: DISAFFECTION VS DISAPPROBATION
Justice Petheram also asked the jury to "clearly understand what it is that has been made into an offence by the Section" and consider whether the evidence proves that such an offence has been committed".
The case clearly showed how the interpretation of the term 'disaffection', due to its subjectivity, can vary according to different Judges. The inclusion of the word 'disloyalty' under the broader term of 'disaffection' makes the law prone to misuse. Who defines and what constitutes 'disloyalty'?
Section 124A needs to be amended   
The Modi government's arbitrary use of the law against dissenters, human rights and social activists, academics, students and journalists is the consequence of the ambiguity of expressions like 'disaffection' and 'disloyalty'.
Also read: Indiscriminate application of sedition law
Even Justice Petheram's interpretation of the word 'disaffection' as "a feeling contrary to affection" has massive scope for misuse. Going by this definition, any censure of the government or its policies and measures will amount to disaffection and hence sedition.
The law must be amended to clearly and precisely define which actions constitute an offence—for example, 'disaffection', 'disloyalty', 'hatred' and 'contempt'. Ambiguous laws, like Section 1244, lead to government discrimination, persecution and targeted prosecution of individuals and curbs on the freedom of the press.         
In May, the SC had observed that "is time to define the limits of sedition especially in the context of media freedom".
Also read: Sedition and the Supreme Court: Justice Delayed, but Not Justice Denied
Chief Justice of India NV Ramana recently pointed out that how the fossilised law, "used by the British to silence Mahatma Gandhi and Tilak", is now being widely misused by the police. Questioning the existence of the antiquated law even after 75 years of Independence, he said: "If the police want to fix somebody, they can invoke Section 124A."
Tilak's argument whether sedition had actually taken place and what was the proof that his articles have generated popular unrest itself makes a case for an immediate amendment of Section 124A. An individual should only be charged with sedition only if there is sufficient evidence that his/her actions have actually triggered public disorder or violence.
(Aninda Dey is an independent journalist. The views expressed are personal.)
Get the latest reports & analysis with people's perspective on Protests, movements & deep analytical videos, discussions of the current affairs in your Telegram app. Subscribe to NewsClick's Telegram channel & get Real-Time updates on stories, as they get published on our website.
Subscribe Newsclick On Telegram