Not Only WHO but Other Studies Also Show Excess COVID-19 Deaths in India
Unlike India, most countries where excess deaths were estimated haven't contested WHO figures.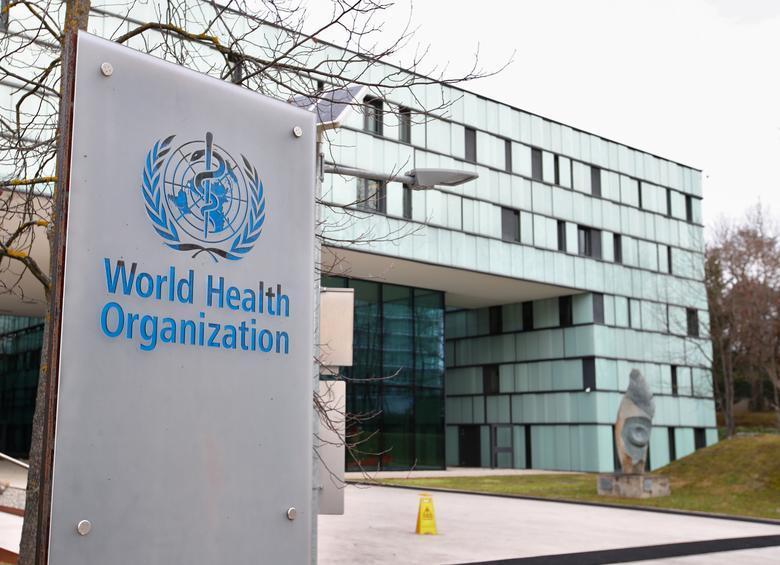 Recently India rejected the World Health Organisation (WHO) estimates of COVID-19 deaths and raised objections to the methodology adopted to arrive at these numbers. The WHO estimates put COVID-19 deaths in India at 4.74 million as against the official count of 0.48 million deaths by the end of 2021—nearly, 10 times more than the officially recorded deaths. 
According to experts, most of these objections seem untenable. Various estimates arrived at by independent modellers, epidemiologists and journalists have pointed to a huge COVID-19 death count in India and underreporting in the official estimates. But the Narendra Modi government continues to argue to the contrary. 
India's position stating that it "strongly objects to the use of mathematical models for projecting excess mortality estimates" comes as a surprise. During the early period of the pandemic, the Department of Science and Technology (DST) had come up with a National Supermodel for COVID-19. Ashutosh Sharma, Secretary, DST, had said, "Mathematical modelling and simulations for the spread of COVID-19 virus and its impact are not mere academic exercises but critical needs for rational decision-making, planning and resource management. It is thus of vital importance that a robust national model which is vetted by a large cross-section of the scientific community working in the area is developed."
In addition to pointing out specific objections, the government contends that it "had also informed the WHO that in view of the availability of authentic data published through the Civil Registration System (CRS) by Registrar General of India, mathematical models should not be used for projecting excess mortality numbers for India". 
Moreover, the presence of authentic data (through CRS) that the government talks about is only available till the end of 2020. This data was released just two days before the release of the WHO report. The CRS data for the year 2021 is not available.
When the Delta variant severely hit India in 2021, the health system collapsed with the number of cases and related deaths sharply shooting up. Distressing scenes of floating corpses in the Ganges, long queues outside 24-hour running over-stretched crematoria with several pyres burning simultaneously and shortage of oxygen and beds in major cities, including Delhi flooded the media.  
The most recent defence of the government's objections to the WHO estimates and methodology has come from the Atul Kotwal, executive director, National Health Systems Resource Centre, an apex body for providing technical assistance to the health ministry. Attacking the WHO and TAG efforts and putting faith in the "robust CRS", Kotwal said that "such statistical modelling based on assumptions and software-driven exercises by armchair epidemiologist was not needed for India". 
WHO's POSITION
On the other hand, the WHO as well as other experts have adopted a scientific approach and emphasised that they will keep working to improve the methodology and estimates. In the pursuit of truth, they have not taken a rigid stand as the Government, which has till date only objected but not provided alternative estimates.  
The WHO had earlier clearly specified that the model adopted for estimating excess deaths is not a 'one-size-fits-all' approach as objected by India. It mentions that the process takes the specificity of countries (e.g., income level, reported COVID-19 deaths rate, test positivity rate and containment index) into consideration while ensuring global comparability.
In a recent interview with the Telegraph, professor Jon Wakefield, faculty, School of Public Health, University of Washington, who is also a member of WHO's TAG, said that "The ministry's statements have been misleading." Responding to some of the specific objections raised by India, Wakefield stated, "We did not use temperature to estimate mortality for India and the test positivity rate too was irrelevant for India's estimate—and the government knows this." 
Wakefield had earlier shared an abstract from a paper describing the model developed to estimate excess mortality for WHO that responds to many objections raised by India. It explains that for a small number of countries for which national all-cause mortality (ACM) data are not available, which includes India, ACM data from sub-regions is taken. For India, data from up to 17 states and union territories are taken over the pandemic period but this number varies by month. 
Further, for India, the sources used for the registered number of deaths at the state and Union Territory-level include either information reported directly by the states through official reports and automatic vital registration or by journalists who obtained death registration information through right to information requests. They stressed that "for India, the global predictive covariate model is not used and so the estimates of excess mortality are based on data from India only".
Estimates from Other Studies 
The estimate of 4.74 million deaths is in line with many other studies that have estimated excess deaths in India due to COVID-19. In addition to developing models and estimating the excess deaths, a number of journalists painstakingly calculated monthly excess mortality by collecting month-wise number of deaths registered in the CRS across states and districts. 
Almost all of these studies, some of which were covered by Newsclick last year, showed that there was massive underreporting of deaths by the government.
A study by Anand, Sandefur and Subramanian (Centre for Global Development) arrived at three different estimates of the excess number of deaths using three different methods which put the death toll at 3.4 million, 4 million and 4.9 million respectively by around June 2021. This was nearly 8 to 12 times higher than the official figures.

In a significant study by Christophe Z. Guilmoto which did not use excess mortality method, India's estimated mortality was about 2.2 million by late May 2021—nearly five times the official count.

Murad Banaji and Aashish Gupta estimate excess deaths between April 2020 and June 2021 to be about 3.8 million deaths with more optimistic and pessimistic bounds ranging from 2.8 million to 5.2 million—excess deaths being between 7 and 13 times higher.

Prabhat Jha et al estimated that India's cumulative COVID-19 deaths by September 2021 were six to seven times higher than reported officially.

According to a more recent Lancet study, COVID-19 deaths between January 1, 2020, and December 31, 2021, the highest numbers of cumulative excess deaths due to COVID-19 were estimated in India at about 4.07 million— nearly eight times more than the official figures.

A study by Tushar Gore and Viral V Acharya using the patient flow model in eight districts showed an underreporting bias for measuring COVID-19 deaths between three to nine times.

The Hindu newspaper published a series of reports capturing excess deaths across select states using CRS data. The excess deaths overshot the officially reported deaths by a factor ranging from 1.5 times to nearly 7 times.

Rukmini S. reporting in IndiaSpend analysed CRS data for Andhra Pradesh, Bihar, Kerala, Madhya Pradesh and Tamil Nadu March from 2020 to May 2021 and found that most states, except Kerala, reported excess deaths in the range of 0.1-0.2 million during the pandemic. These state-level excess deaths in 2021 range from about 40 times in Madhya Pradesh, 33 times in Andhra Pradesh to only 1.7 times in Kerala. 
Contesting Official Statistics and Problems at State-level
Surprisingly, the government's own documents give differing number to the percentage of deaths reported/registered in India during 2020. The PIB release by the ministry puts the level of death registration in India to be as high as 99.9%. On the other hand, the recently released NFHS 5 report notes that 71% of deaths of usual household members were registered with the civil authorities. This percentage was higher for urban households at 83% and lower for rural households at 66%. 
These varying numbers tell the story that all is not well with the recording of deaths at the CRS. In a recent article on the issue, Gupta and Banaji call the 99.9% registration of deaths claim by the government as "absurd". They point out the anomalies in the state-wise reporting such as in case of Uttar Pradesh. In UP, there was a decline in the number of registered deaths in 2020 as against the expected 1.5 million deaths each year. Gupta and Banaji note: "If registration was complete, then 2020 saw a huge, unexplained drop in deaths in the state."
During the pandemic, daily life was completely disrupted with the imposition of partial and complete lockdowns. Regular medical services were not available at several places. During this period of disruption, how authentic can be the claim of death registration improving to near perfect (99.9%) is anybody's guess.
Moreover, the CRS Report 2020 reveals that the states are facing a number of difficulties, including shortage of human resources and budget under the CRS and inadequate infrastructure, with the implementation of the Registration of Birth and Death Act.
India's Position vis-à-vis Other Countries
Most countries have been found to have excess deaths as estimated by the WHO. In the figure below, we add WHO's excess death estimates (cumulative mean) and the officially recorded number of deaths in each country (at the end of 2021) to arrive at a count of total deaths.  
As per these calculations, Peru, an upper middle-income country as per World Bank classification, has recorded the highest number of excess deaths of 1,476 deaths per 100,000 population. Similarly, other high income countries such as Hungary, Poland, the United States and Italy have respectively 786, 674, 528, and 494 deaths per 100,000 population. Among 191 countries, India stands at the 54th position in these calculations with 375 deaths per 100,000 population (excess death estimates plus official count of deaths).  
These figures show that there are many developed countries which fared worse than India on the count of WHO estimates. None of these countries have raised objections against these estimates. On the other hand, only India has only objected to the methodology without providing any alternate estimates. 
As professor Christophe Z. Guilmoto, senior fellow, The Centre de Sciences Humaines, Delhi, puts it: "Models used for estimates are generally very basic models. And that is what more or less everyone has been using based on the CRS data, including the WHO model."
India, according to Guilmoto, "perhaps means to use the direct counting of COVID-19 deaths. This has certainly helped and worked in various countries such as Italy to detect the intensity of the pandemic early on. However, many countries such as Russia, which has quite a strong tradition of reliable statistics, it did not manage to capture a sizable proportion of the victims for many reasons. This is true of many other countries, including India. Given more time, there would be new studies and the estimates would be made more robust and any discrepancies would be done away with. The WHO estimates might be on the higher side but statisticians with access to official data should be able to demonstrate how exactly and why these figures are exaggerated."
It is time that India shuns its rigid posture and comes up with its own estimates or a count based on scientific rationale. To remain in denial will only make things worse and keep India away from adopting sound public health strategies to save lives, not lose them like in 2021.
Get the latest reports & analysis with people's perspective on Protests, movements & deep analytical videos, discussions of the current affairs in your Telegram app. Subscribe to NewsClick's Telegram channel & get Real-Time updates on stories, as they get published on our website.
Subscribe Newsclick On Telegram