One More Attempt to Deprive Children of Justice
Many children are unsafe with their families, which is why the state should care for them—not close off all avenues and recourse.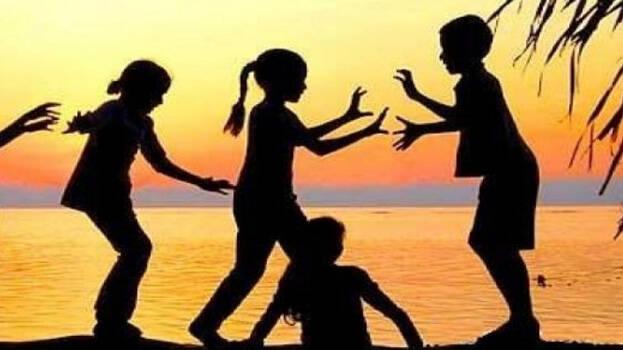 It would seem from the latest diktat issued by the National Commission for Protection of Child Rights (NCPCR) that the government has decided to do nothing for the millions of children who are orphans, victims of violence, or abandoned. The apex body responsible for poverty-stricken and often abused children sent out a letter dated 24 September asking for the "repatriation and restoration" of all presently living in institutional care.
In January 2016, the Ministry of Women and Child Development undertook a national mapping exercise which concluded in March 2017 and found 3,70,227 children living in these institutions. A majority of these institutions were privately funded, but for those supported by the government, the MWCD had made, under the Integrated Child Protection Scheme (ICPS), a budgetary allocation of Rs.2,000 per month per child for food, clothing, education and medical care.
The question child welfare organisations are asking—which amicus curiae Gaurav Agarwal placed before the Supreme Court on October 9 was whether the NCPCR holds the mandate to write directly to district magistrates asking them to empty out these institutions within 100 days, bypassing state governments and, more crucially, the juvenile justice system. As a first step, the restoration and repatriation will be done in the southern states of Karnataka, Kerala, Tamil Nadu Telangana, Maharashtra, Andhra Pradesh, Kerala, and in the north-eastern states of Meghalaya and Mizoram. The southern states have been shortlisted first because they have the largest number of Child Care Institutions or CCIs. The Supreme Court has also been highly critical of the NCPCR move. 
The NCPCR did not deem it appropriate to hold any consultation with the 9,589 CCIs that exist under the Juvenile Justice Act. The National Mapping Exercise had found that only nine per cent of these bodies received government funding.
Priti Patkar who runs Prerana, an anti-trafficking NGO, is horrified that in the middle of the Covid-19 pandemic, when lakhs of families are facing tremendous economic deprivation, lakhs of children are being cut loose of government support. "Families are not economically stable because of the pandemic. The vulnerability of children has increased manifold. Some parents are simply unfit and unable to take care of their children. Often, such parents sell their children to traffickers or as bonded labour. Many children are raised in unsafe condition in brothels because their mothers earn a living from the sex trade. For this reason, their mothers send these children to institutional care. Where will all such children go," says Patkar.
When in care centres, basic needs such as food, shelter and education are taken care of, which they are likely to be deprived if restored to their parents and families. 
"If the government is pushing for de-institutionalisation, will it spend as much on strengthening de-institutional care," says Bharti Ali, co-director, HAQ: Centre for Child Rights, an NGO. "Will the children continue to receive at least the Rs.2,000 to ensure their basic needs are taken care of? If not, then why should such a blanket drive be carried out," Ali says.
The other key question is about the basis of the NCPCR and WCD Ministry decision and their preparedness to before issuing a sudden directive. Activists are questioning why they have closed down CCIs when the attempt should have been to improve how they function. They fear that the underlying reason is cost-cutting exercise, which is not being expressly stated. 
In financial year 2020-21, the government allocated only 0.06% of the budget for child protection. That works out to Rs.1,906.15 crore, a slight decline from the Rs.1,933.73 crore allocated in the previous year's budget. This amount covers programs as diverse as ICPS, Beti Bachao Beti Padhao budget for NCPCR, the National Child Labour Project, and budget for CARA, the adoption agency. The budget estimate for the entire ICPS schemes, which includes institutional and non-institutional care, is Rs.1,500 crore.
The total spending under ICPS, considering the Rs.2,000 spent per child for 3,70,227 children, works out to Rs.888.55 crore not including the cost of the staff and other establishment expenses. By closing down CCIs, the government obviously believes this money could be saved or spent on other projects.
Swagata Raha, a consultant on restorative justice and legal affairs at Enfold believes NCPCR has no jurisdiction to send such a letter. This, she believes, is a clear violation of the Juvenile Justice Act. "Even if there was a move to place children in foster homes, this has to be done on a case-to-case basis. No blanket decisions can be taken when dealing with young children," Raha says. Kiran Modi, founder of Udayan Care, an organisation which works for disadvantaged women, children and youth, believes the decision of the NCPCR was extremely hasty. "Imagine—you have thousands of children just settling down in these homes and you decide to shut them down. The large majority of children come into care homes because of poverty," says Modi. "Before turning these children out of these homes, does the NCPCR have a plan for where they will go? We need a parallel system for these children. Will they be able to attend day-care centres in their neighbourhood? Do we have enough foster homes if parents cannot take care of them? Many children will need community care groups, but how many are in place is the question."
Most important, will the families getting their children back be supported by government social security schemes," asks Modi who is a strong votary for the need to link education with institutional care.
In its 24 September letter the NCPCR cites a 5 May 2017 Supreme Court order on children in orphanages of Tamil Nadu being exploited. In it the court had suggested the need to give "serious thought" to additional alternative child care options such as adoption and foster homes. "Indeed, in keeping with the spirit of the CRC, the JJ Act itself encourages alternatives to institutionalization such as adoption (chapter VIII), foster care (section 44) and sponsorship (section 45). This too needs some serious thought, as submitted by the learned Amicus," the court had said. 
The horrors exposed at the Muzaffarpur shelter home run by an NGO called Sewa Sankalp Evam Vikas Samiti, had highlighted the extent of malpractices in the childcare set-up. At least 34 of its 42 inmates were found to have been subjected to abuse, rape or torture. 
The NCPCR  also cited section 3 of the Juvenile Justice Act, which says every child in the system has the right to be re-united with his or her family at the earliest and restored to their socio-economic and cultural status… unless "restoration and repatriation was not in his/her best interest".
The court-appointed amicus curiae Agrawal told the Supreme Court on Friday that the pandemic had made children even more vulnerable to domestic abuse, being sold off as child labour or married off. "It is submitted that the need for institutional care cannot be undermined. If there is any deficiency in the facilities available in the child care institutions, the same has to be addressed, rather than the repatriation of the children," a note prepared by him for the court said.
A statement signed by 724 NGOs, activists and individuals has been submitted to the NCPCR and the MWCD as well, with signatories including NGOs and national and state human rights institutions. Some of these are Enfold Proactive Health Trust, HAQ: Centre for Child Rights, People's Watch, Against Child Trafficking and Dalit Women Collective, and they have said it is imperative to take a child's statement on whether he or she wants to return to the family. 
Civil society has been very critical of the NCPCR's "one-size-fits-all" approach and its assumption that restoration is the only option for the children. There is evidence that children are unsafe with their own families, which brings them into the care of the state in the first place. The sudden decision has created an impression that the Modi government has abdicated all responsibility towards children, the most vulnerable section of society.
The author is a freelance journalist. The views are personal
Get the latest reports & analysis with people's perspective on Protests, movements & deep analytical videos, discussions of the current affairs in your Telegram app. Subscribe to NewsClick's Telegram channel & get Real-Time updates on stories, as they get published on our website.
Subscribe Newsclick On Telegram