Pandemic Might Affect Children Mentally for Years: UNICEF
Only 41% of young Indians prefer sharing mental health issues with others, finds Gallup survey.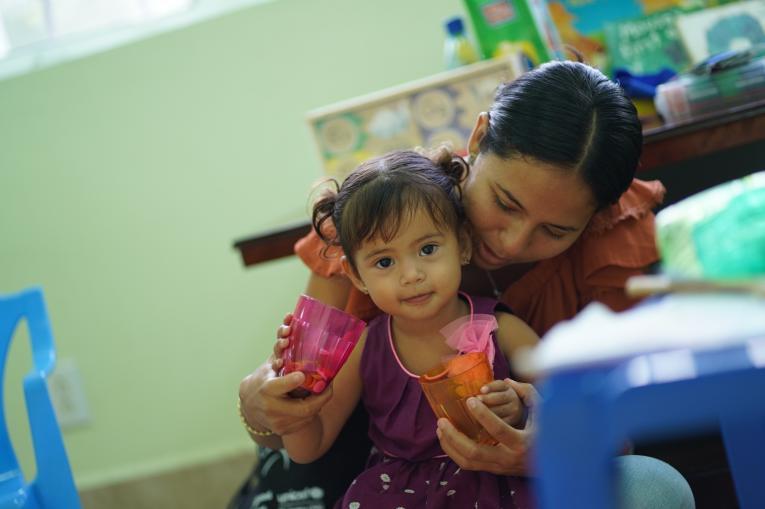 The pandemic has caused uncertainty, loneliness and grief to millions of children, youth, families and caregivers and a committed and comprehensive approach is required to promote good mental health for every child. According to UNICEF's 'The State of the World's Children 2021' report, children and young people could feel the impact of COVID-19 on their mental health and well-being for many years to come.
The report, which focusses on promoting, protecting, and caring for children's mental health, stated: "The pandemic may represent only the tip of a mental health iceberg—an iceberg we have ignored for far too long. Even absent a pandemic, psychosocial distress and poor mental health afflict far too many children—including millions who, each year, are forced from their homes, scarred by conflict and serious adversity, and deprived of access to schooling, protection and support."
The report examined mental health with a special focus on how risk and protective factors in the home, school and community shape mental health outcomes.
The report estimated that more than 13% of adolescents aged 10-19 live with a diagnosed mental disorder as defined by the World Health Organization. This represents 86 million adolescents aged 15-19 and 80 million adolescents aged 10-14. Besides, 89 million adolescent boys aged 10-19 and 77 million adolescent girls aged 10-19 live with a mental disorder. The prevalence rates of diagnosed disorders are highest in the Middle East and North Africa, North America and Western Europe regions.
Anxiety and depression make up about 40% of these diagnosed mental disorders; the others include attention deficit/hyperactivity disorder, conduct disorder, intellectual disability, bipolar disorder, eating disorders, autism, schizophrenia and a group of personality disorders.
Children and young people also report psychosocial distress that does not rise to the level of epidemiological disorder but disrupts their lives, health and prospects for the future, UNICEF pointed out.
Against a backdrop of rising awareness of mental health issues, and growing demand for action, the report argued that we now have a unique opportunity to promote good mental health for every child, protect vulnerable children and care for children facing the greatest challenges.
The report demands urgent investment in child and adolescent mental health across sectors, not just in health. It argues for proven intervention in areas like health, education and social protection, such as parenting and whole-school programmes, and it calls for societies to break the silence surrounding mental health by addressing stigma, promoting understanding and taking seriously the experiences of children and young people.
According to research carried out by Gallup for UNICEF's upcoming Changing Childhood report, a median of 19% of 15- to-24-year-olds in 21 countries self-reported in the first half of 2021 that they often feel depressed or have little interest in doing things.
"The cost of inaction is great—in terms of the toll it takes on human lives and on families and communities and financially. An estimated 45,800 adolescents die from suicide each year, or more than 1 person every 11 minutes," the report added.
Suicide is the fifth most prevalent cause of death for adolescents aged 10-19; for adolescent boys and girls aged 15-19, it is the fourth most common cause of death after road injury, tuberculosis and interpersonal violence. For girls aged 15-19, it is the third-most common cause of death and the fourth for boys in this age group.
"New analysis for this report indicates that the annual loss in human capital arising from mental health conditions in children aged 0–19 is $387.2 billion (purchasing power parity dollars)." Of this, $340.2 billion reflects disorders that include anxiety and depression, and $47 billion reflects the loss due to suicide. Of the $340.2 billion, anxiety disorders account for 26.93%, behavioural disorders 22.63% and depression 21.87%. "Despite widespread demand for responses that promote, protect and care for children's mental health, investment remains negligible,' the report said.
According to UNICEF, despite demand for support, median government expenditure on mental health globally is a mere 2.1% of the median government expenditure on health in general.
The UNICEF report found that young people overwhelmingly believe it is better to seek help from others with mental health issues than to try to deal with them on their own, according to the Gallup survey, carried in 21 countries in the first half of 2021.
A median of 83% of young people (15-24 years old) agreed it was better to deal with mental health problems by sharing experiences with others and seeking support; by contrast, only 15% felt such problems were personal and should be dealt with on one's own.
However, it is important to note that among the 21 countries, India was the only exception with a significant 41% of young people supporting the sharing option. This highlights the stigma surrounding mental health that continues to exist in this country.
"Children do not learn to stigmatise mental health conditions on their own; many mirror behaviours they see in the world around them," the report said. A cross-sectional study of 566 secondary school teachers in South India found that nearly 70% believed that depression was weakness, not sickness, and that it was unpredictable but not dangerous. In a situation like this, it is not surprising that young people in India will believe that it is better to deal with mental health problems by themselves instead of sharing them with someone.
The report also highlighted that poverty is a critical social determinant of mental health that shapes the lives of far too many children and their caregivers. Gender norms can also impact the mental health of both girls and boys. Girls may face restrictive stereotypes about work, education and family as well as the risk of intimate partner violence; boys may experience pressure to suppress emotions and to experiment with substance use.
The report concludes by calling for commitment, communication and action to promote good mental health for every child, protect vulnerable children and care for children facing the greatest challenges.
Commitment means strengthening leadership to set the sights of a diverse range of partners and stakeholders on clear goals and ensuring investment in solutions and people across a range of sectors. Communication means breaking the silence surrounding mental health, addressing stigmas, improving mental health literacy, and ensuring children, young people and people with lived experience have a voice, and means working to minimise risk factors and maximise protective factors for mental health in key areas of children's lives.
The report also called for investment and workforce development to support families, parents and caregivers, ensure that schools support mental health, strengthen and equip multiple systems and workforces to meet complex challenges, and improve data, research and evidence.
Get the latest reports & analysis with people's perspective on Protests, movements & deep analytical videos, discussions of the current affairs in your Telegram app. Subscribe to NewsClick's Telegram channel & get Real-Time updates on stories, as they get published on our website.
Subscribe Newsclick On Telegram